Here's an album of vintage snapshots featuring people engaging in simulated acts of violence, pain, and possibly even S&M. It is important to note that these images are purely fictional and should not be replicated in real life. Viewer discretion is advised, as some of the content may be triggering. The photos are part of the Robert E. Jackson collection and are meant to be viewed as a form of storytelling. While the images depict fictional scenarios, it can be entertaining to imagine the stories behind them.
#3

Johnny Cash, Folsom Prison Blues.
#6

Culture Club, Do You Really Want To Hurt Me?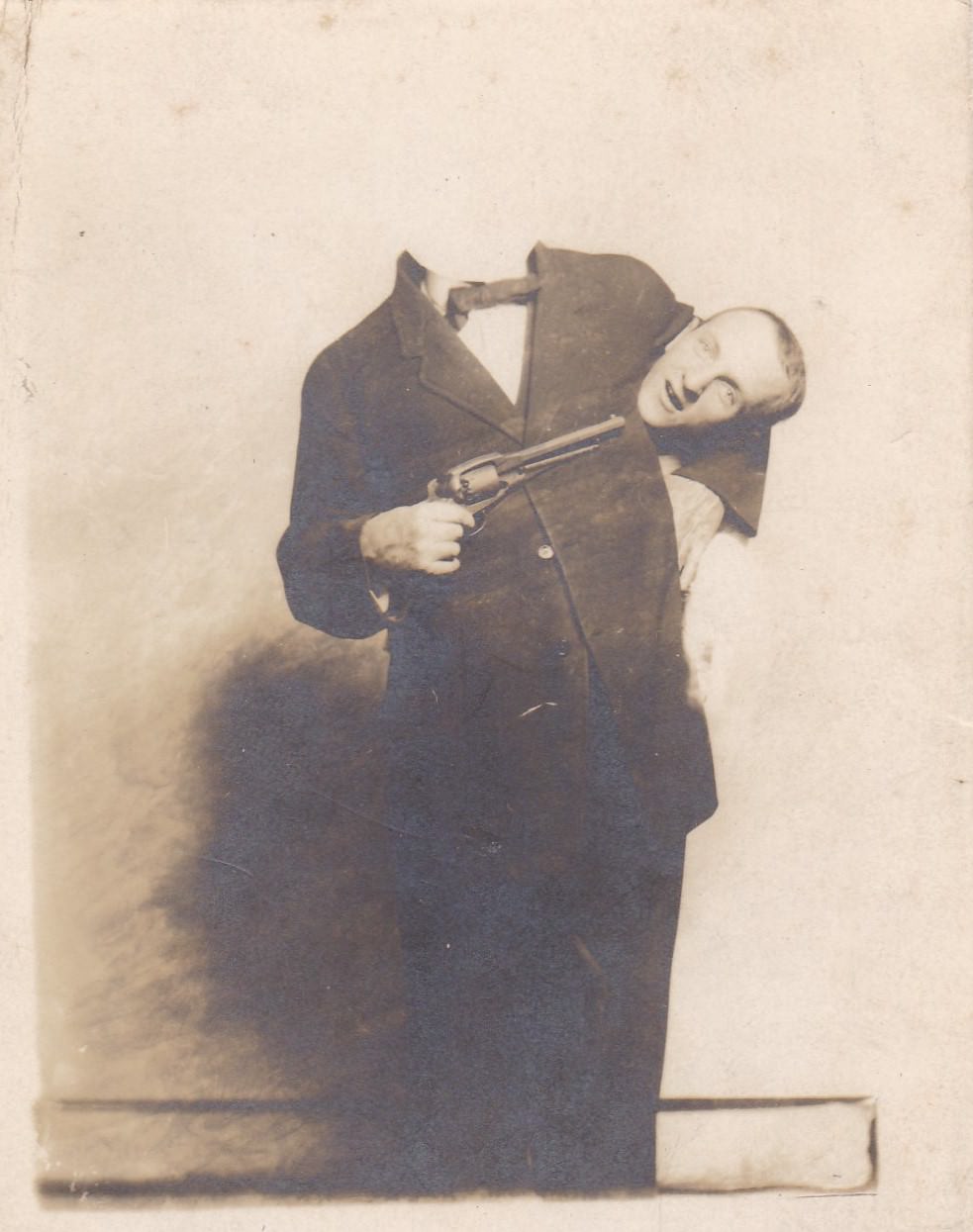 Somewhere a clock strikes midnight And there's a full moon in the sky You hear a dog bark in the distance You hear someone's baby cry A rat runs down the alley
And a chill runs down your spine And someone walks across your grave And you wish the sun would shine'Cause no one's going to warn you And no one's going to yell, "Attack!"
And you don't feel the steel Till it's hanging out your back
#12

Ella Fitzgerald, Miss Otis Regrets
#18

Bobby Darin, Mack the Knife
#19

Alabama 3, Woke Up This Morning
#20

Graham Greene, The Third Man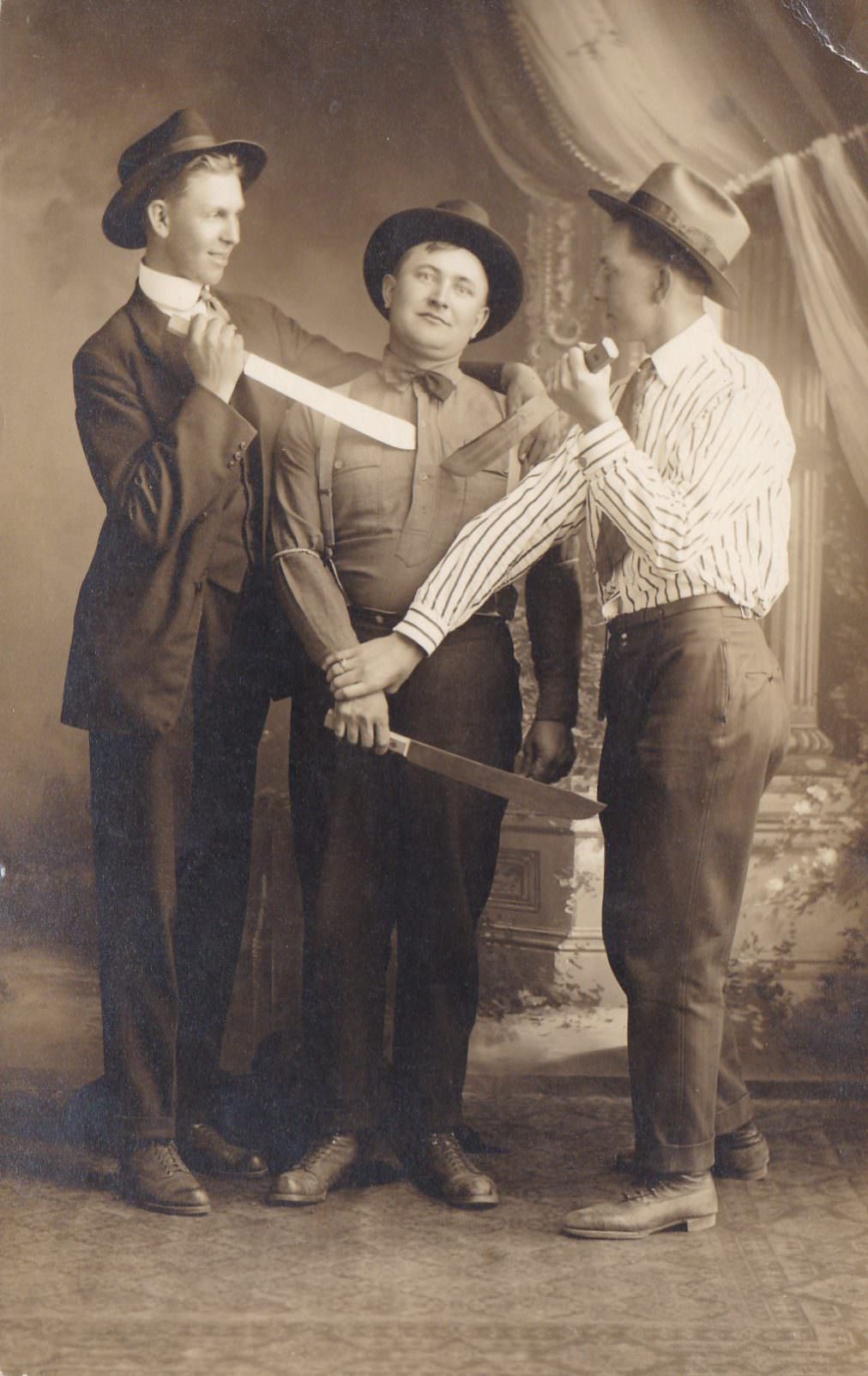 "You know what the fellow said – in Italy, for thirty years under the Borgias, they had warfare, terror, murder and bloodshed, but they produced Michelangelo, Leonardo da Vinci and the Renaissance. In Switzerland, they had brotherly love, they had five hundred years of democracy and peace – and what did that produce? The cuckoo clock."