Charlotte emerged as a major trade city for the textile industry during the 1920s. From the countryside, people began moving into mill towns like Belmont, Mount Holly, and Charlotte. Charlotte was only the state's second-largest city in the 1920 census, behind Winston-Salem with 48,395. A few years later, Charlotte overtook it.
In 1928, the city expanded its boundaries to encompass a total of more than twenty square miles. As suburbs grew, they became more segregated based on economic class. During the 1890s and 1910s, a grand boulevard of wealthy homes was usually accompanied by side streets for the middle class. As an example, Piedmont Park has beautiful Central Avenue and modest Jackson Avenue. Dilworth had both an impressive road and a homey street in the Olmsteds. Myers Park had bungalows on Dartmouth Road as well as mansions on Hermitage Road and Queens Road.
In contrast, the suburbs of the 1920s were all the same. Rozells Ferry Road off Roslyn Heights was developed in the 1920s-25s and was mainly populated by middle-class residents. Only the city's wealthiest lived in Eastover, which landscape architect Earle Sumner Draper designed during the 1920s.
Below are some stunning historical photos that show what Charlotte, NC looked like in the 1920s. Also check some stunning historical photos of Charlotte in 1900s and 1910s.
#1

Old science building, 1920s
#2

Tryon (North) Street at night, 1926
#3

Uptown Charlotte, 1925
#4

Charlotte Pawn and Loan, 1920s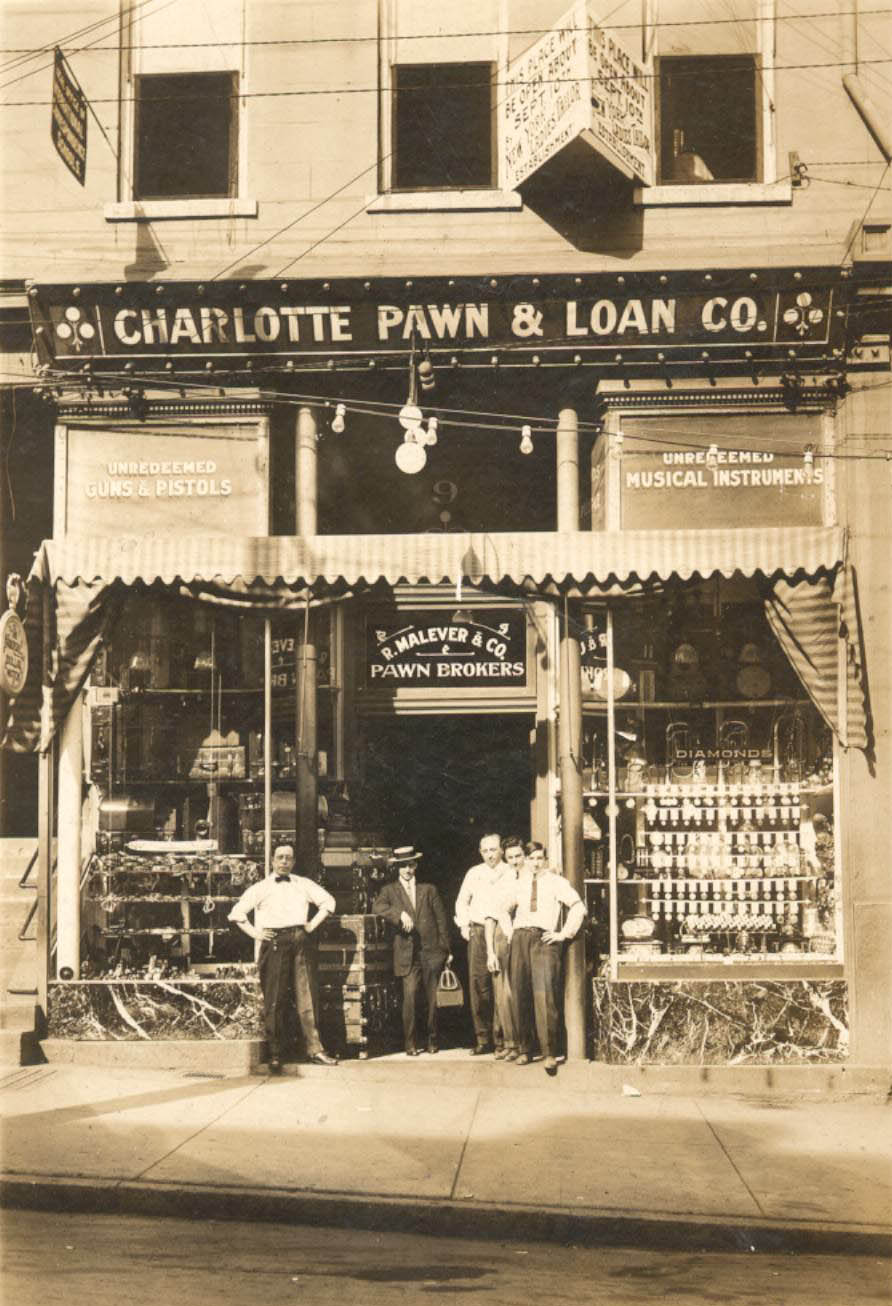 Raphael Malever, third from the right, opened his business at 9 E. Trade Street (now Founders Hall) in 1909. The former occupant of this building, Independence Trust, left a large safe which Malever used to store his jewelry. "Rafe", whose family came from Russia, was in the jewelry business in Savannah before coming to Charlotte.
#5

Carnegie library mounted on plain paper, handwritten caption reads "Carnegie Library", 1920s
#7

Dr. E. French Tyson Home, 1920
#8

Thaddeus Tate House, 1920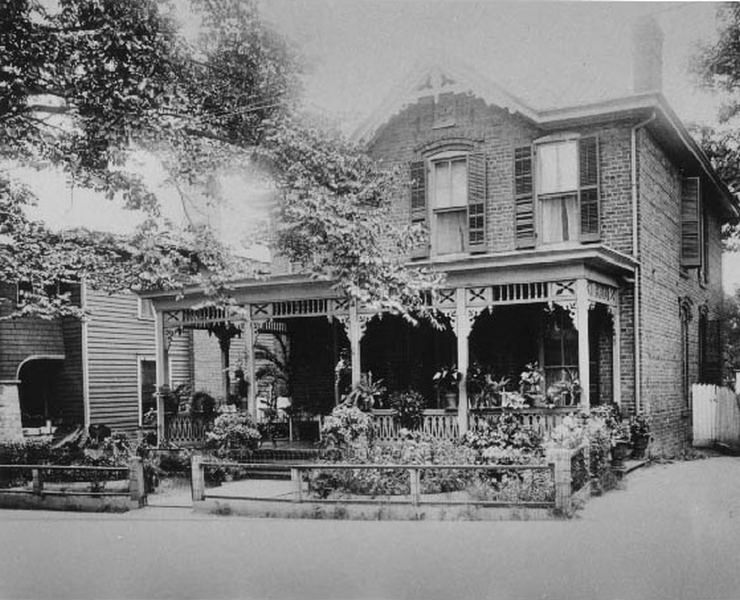 The Tate family lived in this elegant home at 504 East 7th Street. Thaddeus Tate opened a barber shop in 1882 which prospered for over sixty years. He co-founded several of Charlotte's leading black businesses, including the Afro-American Mutual Insurance Company and the Mecklenburg Investment Company.
#9

H.D. Dennis Apartments at Hopedale and Granville Roads, 1928
#10

Aerial view of Charlotte looking west, 1921
#11

Meyerson's Department Store, 1920
#12

Charlotte Branch of the United States Mint, 1920
#13

Charlotte Parade Float, 1920
#16

Government Buildings, 1925
#18

Ivey's Department Store, 1924
#19

Central High School, 1923
#20

Professional Building, 1924
#21

Sanitary Laundry Truck, 1920
#22

Belk House (William Henry Belk), 1925
#23

Industrial Loan and Investment Bank, 1929
#24

Draper Home Interior Shot, 1928
#25

Charlotte Speedway, 1924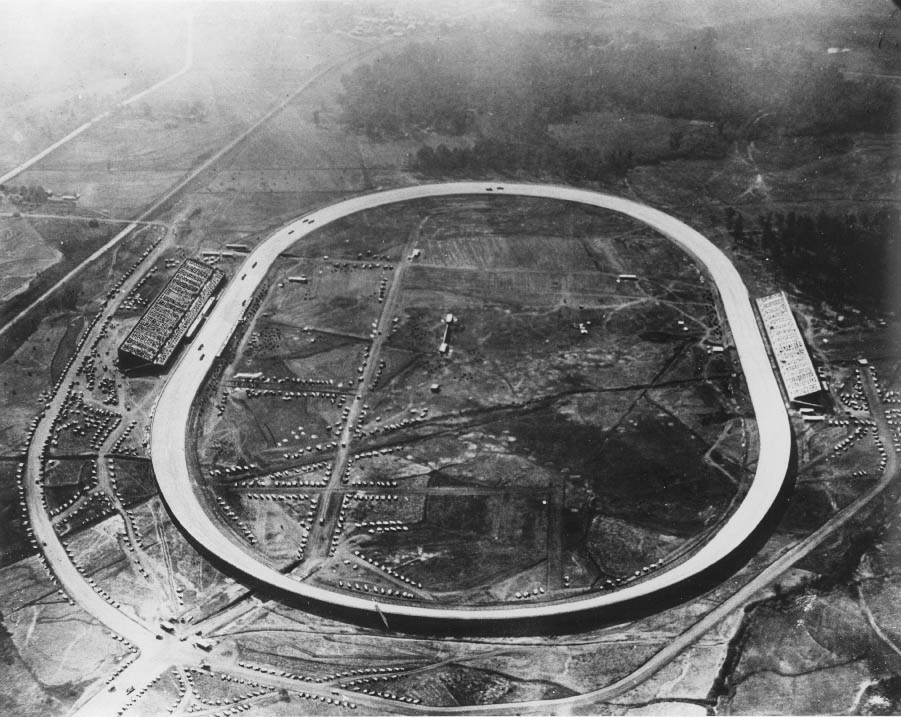 This is an aerial view of the Charlotte Speedway, Inc, when it was located nine miles south of Charlotte at Pineville and Park Roads, near the Southern Railway tracks. The actual track was a mile and a quarter long. It was made entirely of wooden planks and could seat 20,000 people. It was built in 1924 for $300,000.
#26

The Latta-Johnston House was located at 609 North Tryon Street, 1920
#27

Addison Building, 1928
#28

Efird's Department Store, 1923
#29

Vail Apartments, 1928
#30

Standard Shoe Store, 1926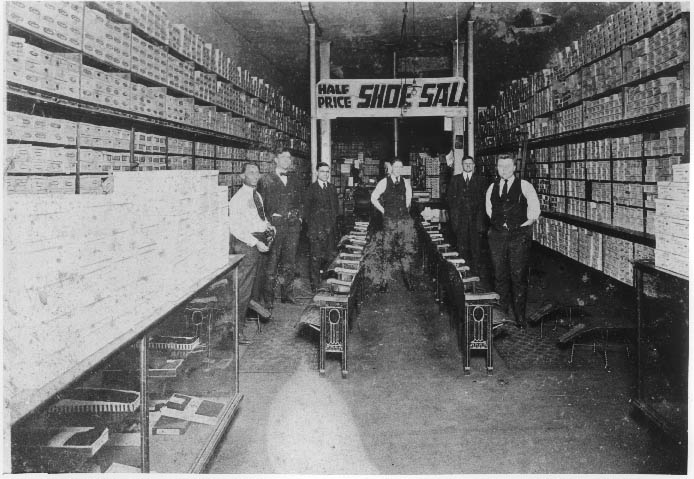 The Standard Shoe Store was located at 32 East Trade Street. This is an interior shot of the store. People identified in the shot include Mr. Barnes, Marion Trapp, Mr. True, Ed Gallagher, and Z.C. Leonard. Second from the left is the manager, Frank N. Littlejohn. He became a police detective in 1929 and later rose to the position of Police Chief of Charlotte.
#31

New bridge crossing the Catawba River, 1928
#32

Mountain Island Power Plant, 1925
#33

Ford Motor Plant in Charlotte, 1924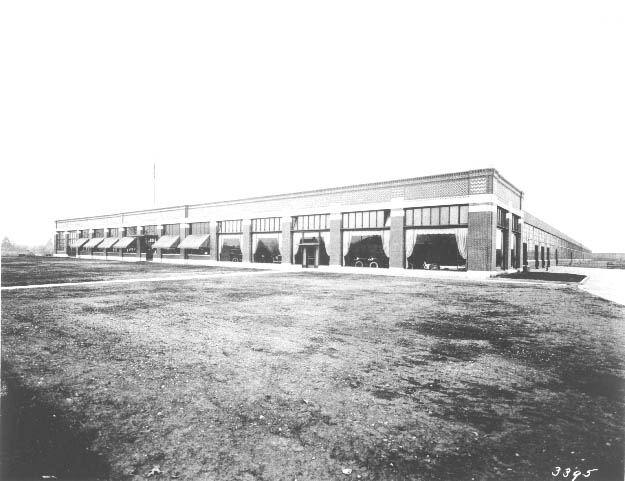 The Ford Motor Company Assembly Plant on Statesville Road was completed in 1924. Four hundred cars could be assembled at this facility in one day. The building was constructed at a cost of 2 million dollars. Albert Kahn designed the building. (E.C. Ball of Detroit is also given credit for assisting with the architectural design.) Charlotte contractors, MacDevitt-Flemming built the plant.
#34

View of Charlotte, 1925
#35

Tryon Street near the Square, 1925
#36

Charlotte Street Scene, 1925
#37

Row of mill houses somewhere in Charlotte, 1920
#38

Martha Auten's Sixth Grade Class at Wesley Heights, 1923
#39

A&P with Mr C. F. Biggers, 1925
#40

Trade Street as it appeared in the 1920s.
#41

West Trade Street by Night, Charlotte, 1926
#42

Hotel Charlotte, 1923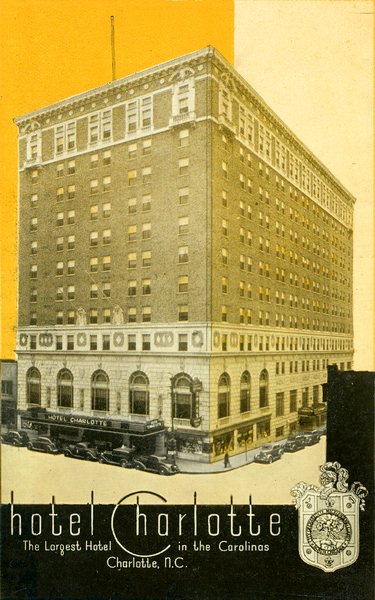 The Hotel Charlotte opened is doors in 1923. It was located at the corner of West Trade and Poplar Streets. The hotel was the most popular hotel in Charlotte. During the 1920s, the Hotel Charlotte was site of an early recording studio. Bill Monroe, the Delmore Brothers and other country music legends made their early recordings at the hotel. It was demolished in 1988.
#44

Fifth Mecklenburg County Court House, 1929
#45

Charlotte Country Club, 1920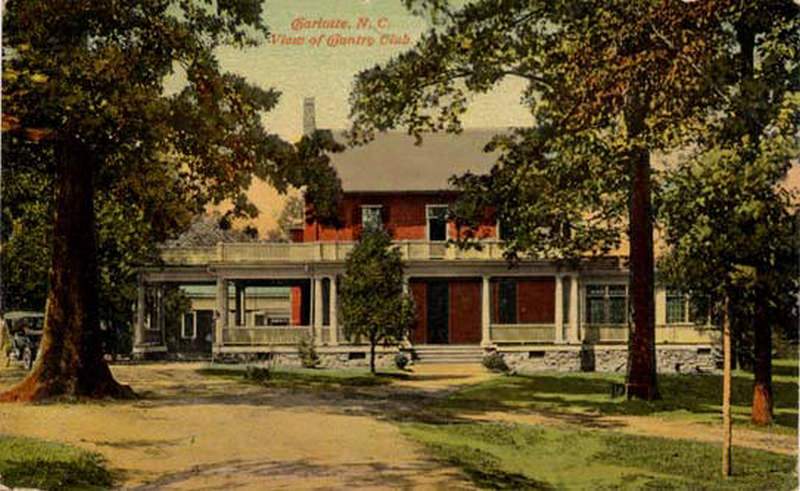 Charlotte Country Club began as The Mecklenburg Club in 1910. This first Club was located west of the city adjoining a pond on or near Stewart Creek. The activities of this early Club were confined to card games, picnics, boating, and fishing. The name was changed to Charlotte Country Club in 1917. The club moved to its present location in the Plaza Midwood neighborhood in 1931.
#46

Autumn in Myers Park, 1920