In the wake of World War II, Europe was brimming with a trend that the United States couldn't resist jumping into—the microcar phenomenon. Rossmoyne, Ohio-based B&B Specialty Company wanted in on this emerging market, and their answer was the Brogan Doodlebug, a quirky three-wheeler that would intrigue auto-enthusiasts for years to come.
Frank Brogan was the innovative mind behind the Doodlebug. Interestingly, Brogan's first project had nothing to do with vehicles; it was a beer dispenser. He soon switched gears, quite literally, to try his hand at automobile design. He aimed to create a vehicle that was not just unique but also practical for the times.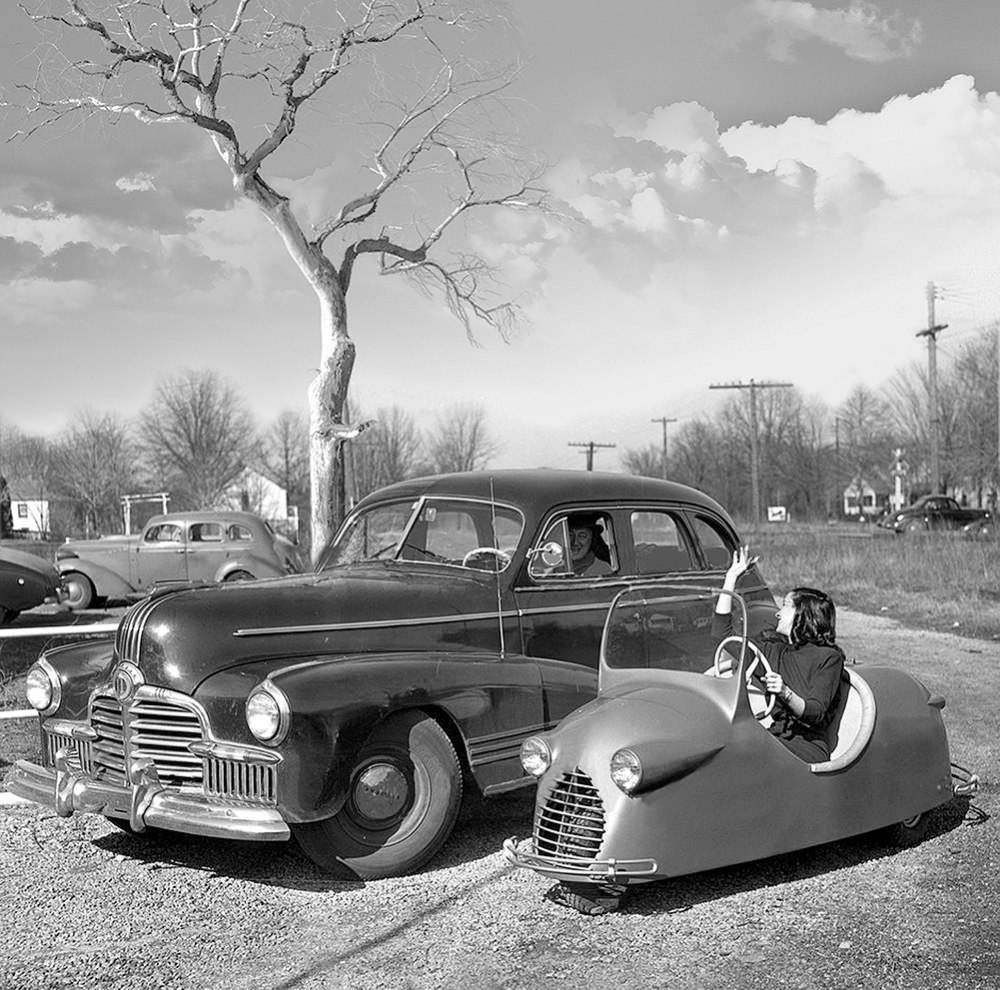 From Motorcycle to Microcar
The Brogan Doodlebug was an evolved form of a motorcycle. A two-seater convertible, it had an impressive array of features despite its petite size. Measuring just 96 inches in length and having a 66-inch wheelbase, this little machine could make a complete U-turn within its own length. The car came without doors or a roof, adding an adventurous flair to its design.
Engine Choices
The Doodlebug gave buyers the option to choose between a rear-mounted, single-cylinder Briggs & Stratton engine or a twin-cylinder Onan air-cooled engine. These engines could propel the Doodlebug to a top speed of 45 to 50 mph. Even more impressive was its fuel efficiency; it could travel nearly 70 miles on just one gallon of gas.
One of the remarkable features of the B&B Brogan Doodlebug was the adaptability of its design to accommodate various engine types. Buyers had the freedom to choose between a rear-mounted, single-cylinder Briggs & Stratton engine or a twin-cylinder Onan air-cooled engine. This level of customization was quite rare in the automobile market during the 1940s and added an extra appeal to the tiny vehicle. The Onan engine provided 10 horsepower, which might sound modest by today's standards but was sufficient for the Doodlebug's lightweight construction. Traditional cars required manual gear shifting, which involved the use of a clutch pedal. By eliminating this feature, Brogan made the vehicle easier to operate, especially for people unfamiliar with manual transmissions.
The vehicle was also designed for quick and simple repairs. In case of a flat front tire, all one had to do was lift the radiator grille and remove two bolts to replace it. The engine was similarly accessible. Positioned next to a five-gallon fuel tank and the vehicle's battery, it could be detached by lifting the rear deck lid, unscrewing three bolts, and disconnecting the fuel line. This design allowed for repairs that even a person with minimal automotive knowledge could perform.
Designed with Women in Mind
Frank Brogan made sure that the Doodlebug was easy to operate and maintain, envisioning women as its primary users. The car featured a mercury-actuated system similar to a fluid drive, effectively eliminating the need for a clutch pedal. Brogan prioritized ease of maintenance, from changing the hidden front tire—which involved simply lifting the radiator grille and unscrewing two bolts—to removing the engine by unscrewing just three bolts under the rear deck lid.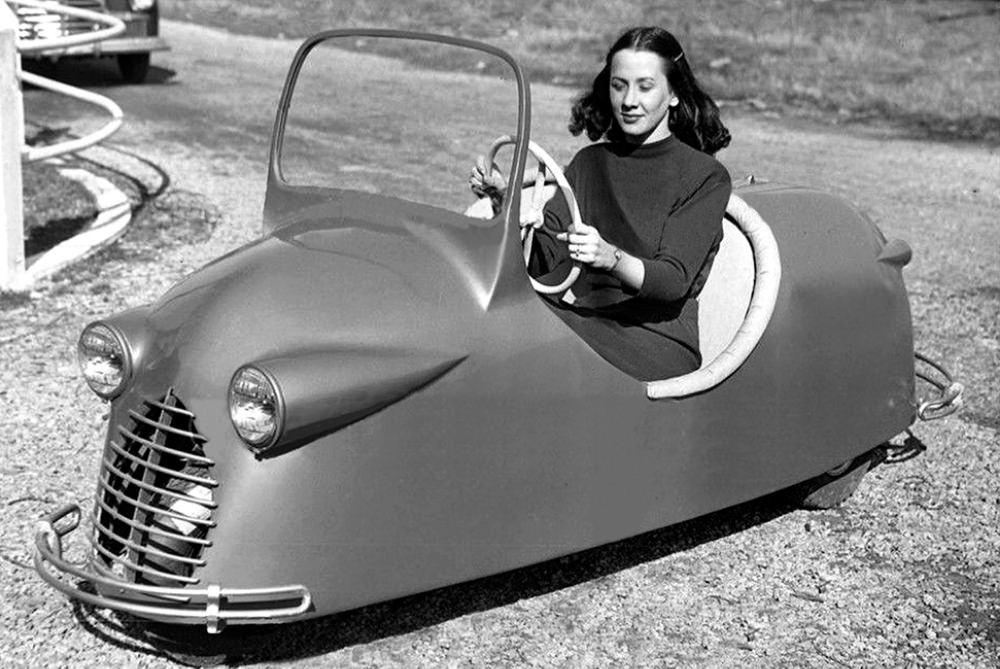 The Short-lived Production Run
Yet, despite these innovations and the car's unique appeal, the Doodlebug faced significant challenges that eventually led to its discontinuation. For one, Frank Brogan discovered that he was losing $100 on each Doodlebug he sold for $400. Financial calculations showed that he needed a substantial investment of $150,000 to make production cost-effective, an amount he didn't have.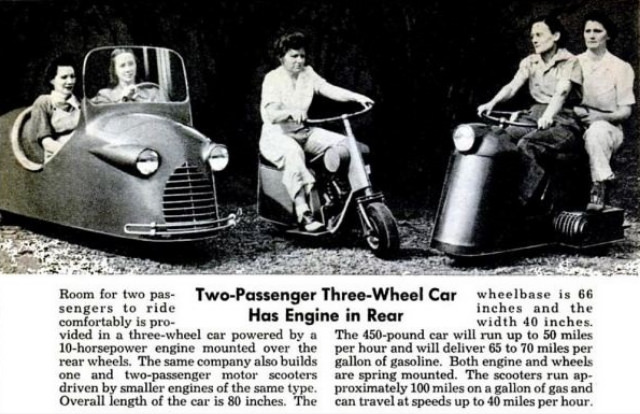 Rather than pulling the plug on his automotive ambitions, Brogan pivoted. He decided to utilize the existing Doodlebug chassis for other purposes. This led to the creation of the Errand Boy, a three-wheeled delivery scooter. Eventually, he also designed the Brogan Truck, a four-wheeled pick-up and delivery van, which suggested that Brogan was not one to easily give up on his dreams, even if the original vision didn't pan out as planned.
A Pivot in Production
Instead of reworking the Doodlebug's design, Brogan adapted the existing chassis for another project—the three-wheeled Errand Boy delivery scooter. Not stopping there, he also used the platform to design the four-wheeled Brogan Truck, aimed at the pick-up and delivery market.