In the 1940s, Greek-American inventor Elie P. Aghnides invented a five-ton vehicle which he called the 'Rhino'. This amphibious four-wheeled vehicle could travel with ease through deep sand, mud, and water. On the roads, it could reach up to 45 miles per hour, but in water, it couldn't surpass the speed of five miles per hour. Its massive slanted front wheels, which had six-foot diameters and weighed 680 KG each.
For land work, the power is supplied by a 110-HP Ford engine and for water, it was powered and steered by a hydro-jet nozzle. Agnes got the inspiration from a tractor. He claimed that it is "the greatest advance since the wheel in 1,000 years". He demonstrated the invention for the military, but they decided not to purchase the invention because they feared the inflatable wheels could be pierced by gunfire. The prototype was built by Marmon-Harrington in Indianapolis in 1954.
#1

Rhino, an all-terrain vehicle (ATV) capable of driving on both land and water.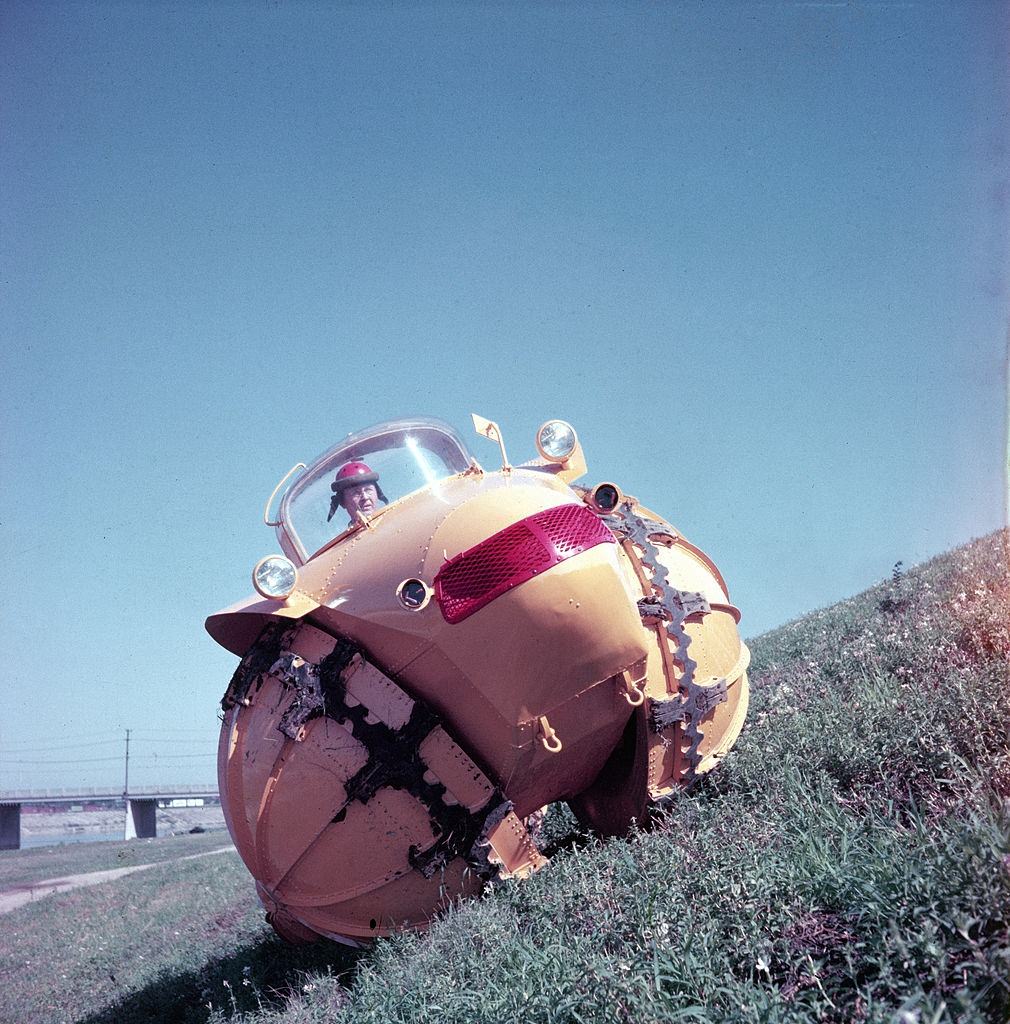 #2

Man driving four-wheel vehicle 'Rhino' with hemispheric wheels.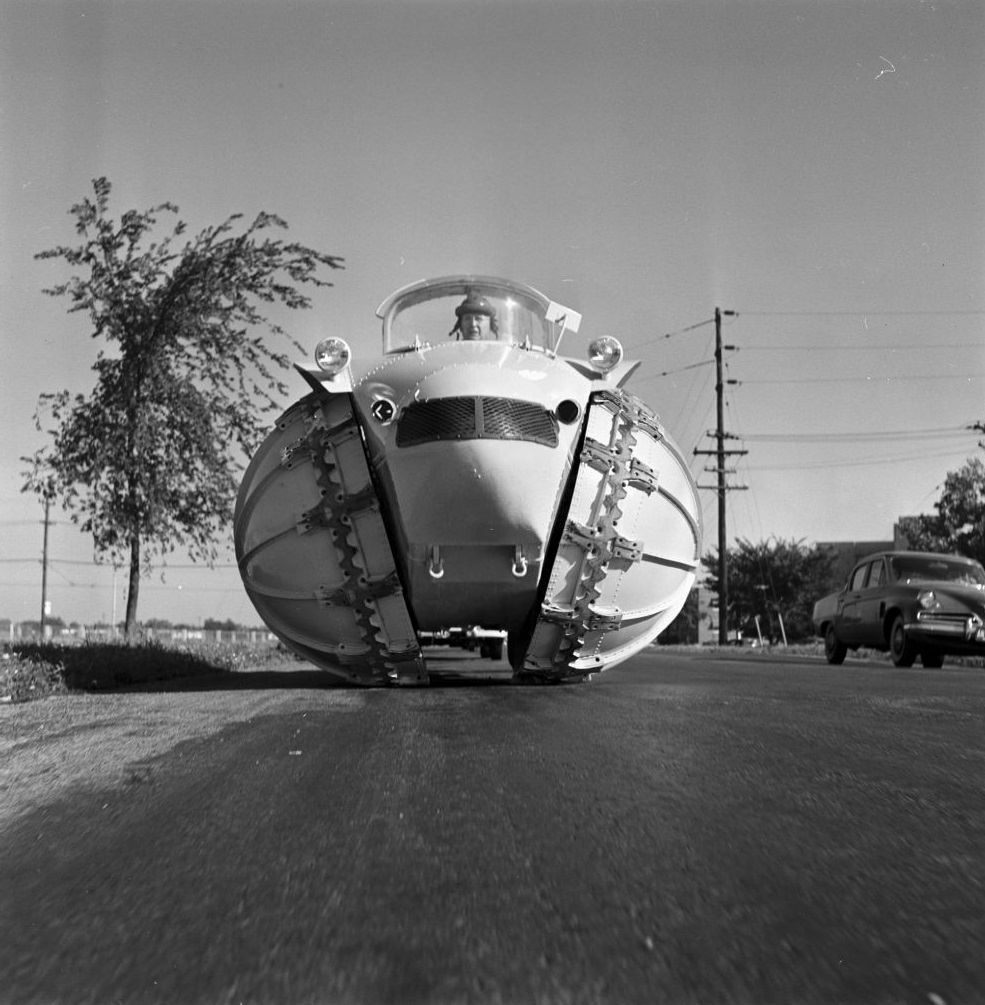 #3

This four-wheel, five-tone driving machine was designed to patrol and defend the vast open spaces of Alaska and Canada without succumbing to the region's formidable, varied terrain.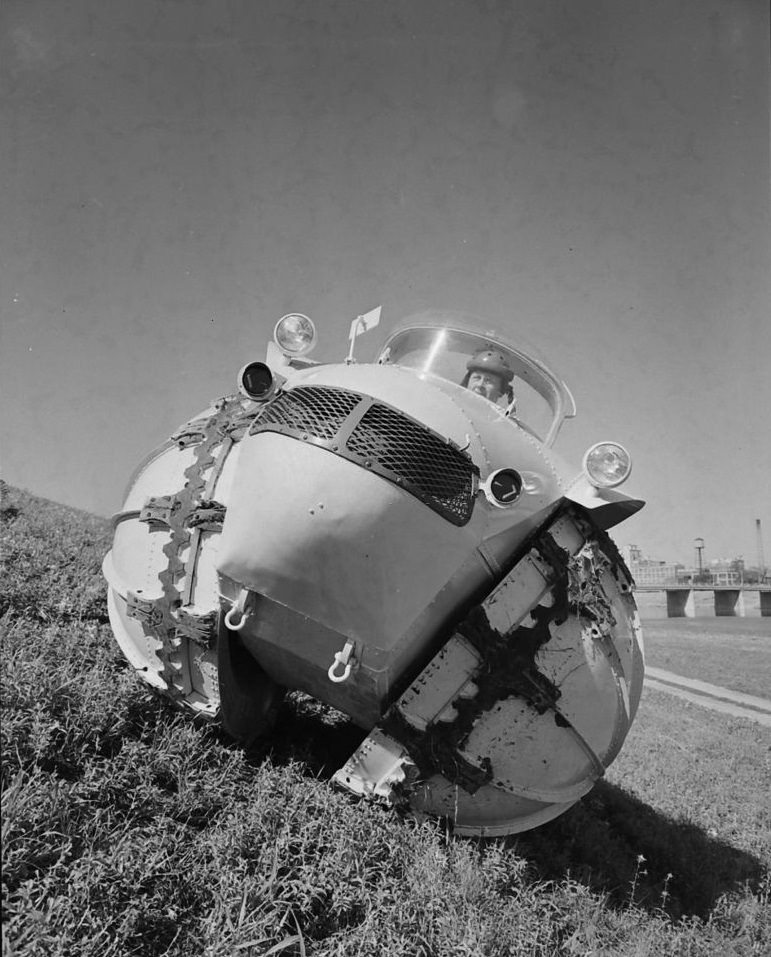 #4

Rhino traveling over highway.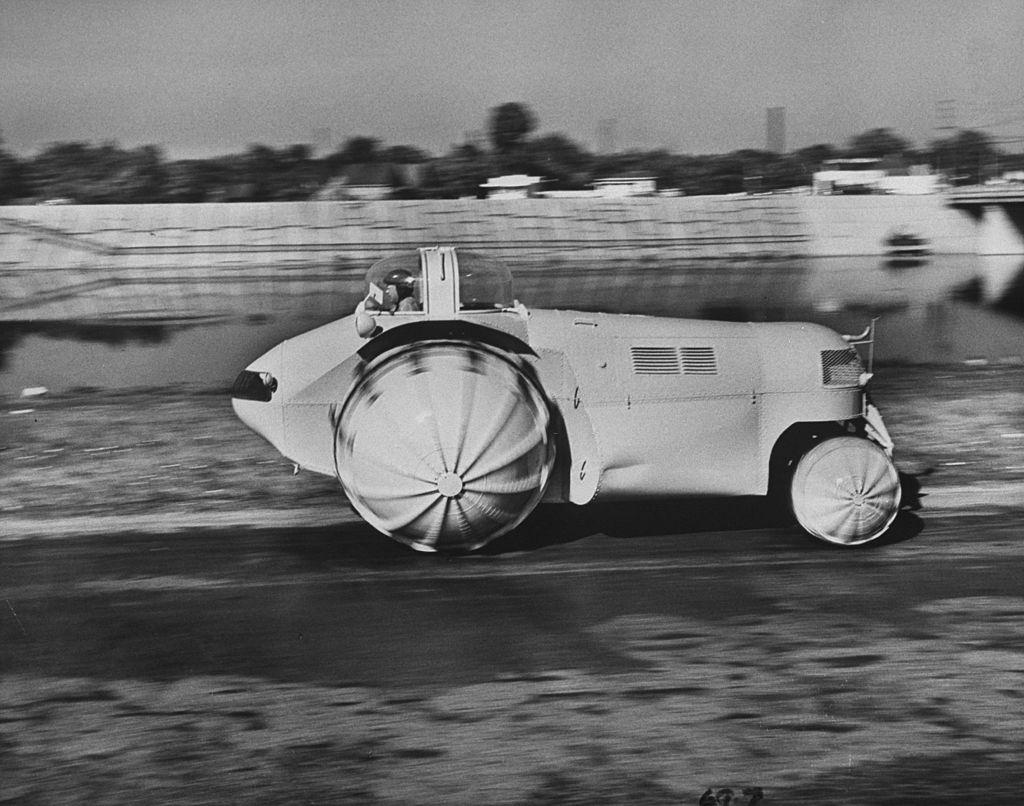 #5

Rhino traveling in the water.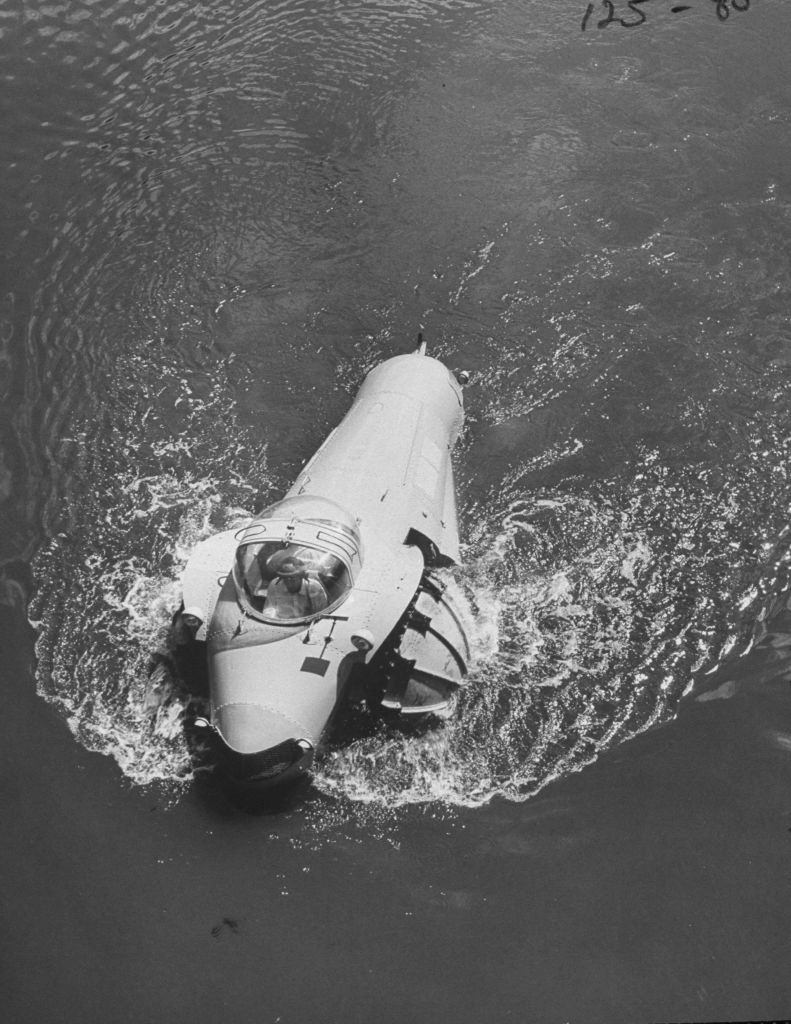 #6

It rolls on six foot tilted hemispheroidal wheels over sand, swamps, snow, farmland and other cross country areas.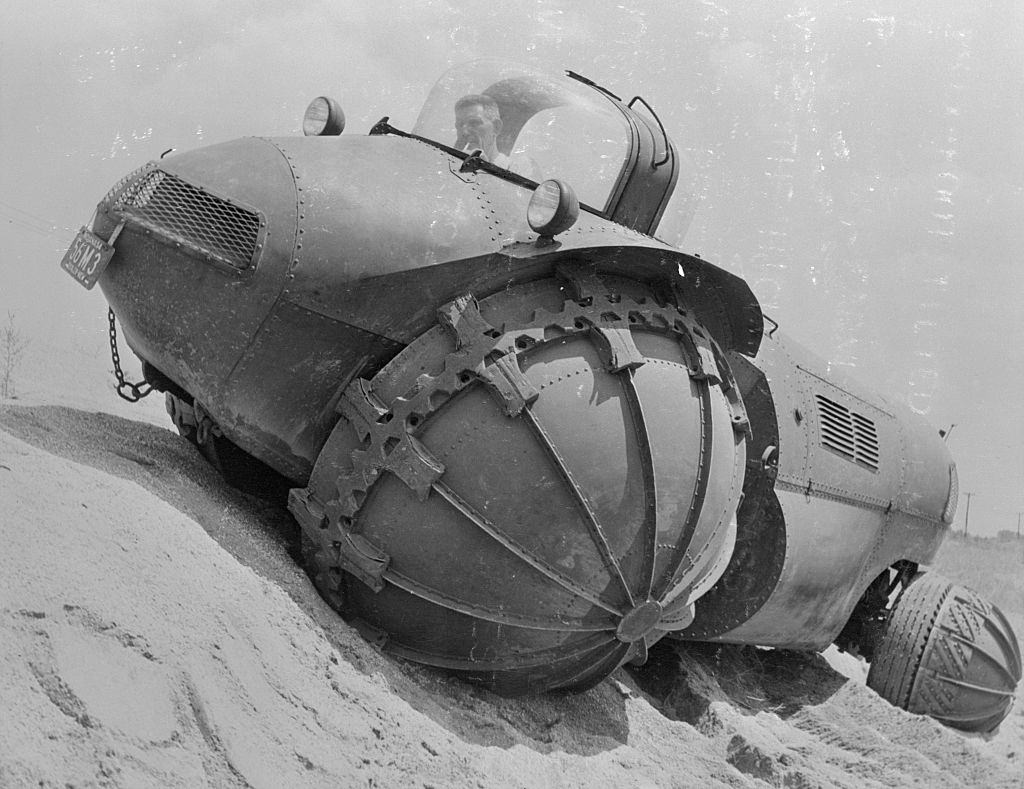 #7

Elie P. Aghnides, demonstrating his invention 'Baby Rihno' at Marmon-Herrington Co. Inc.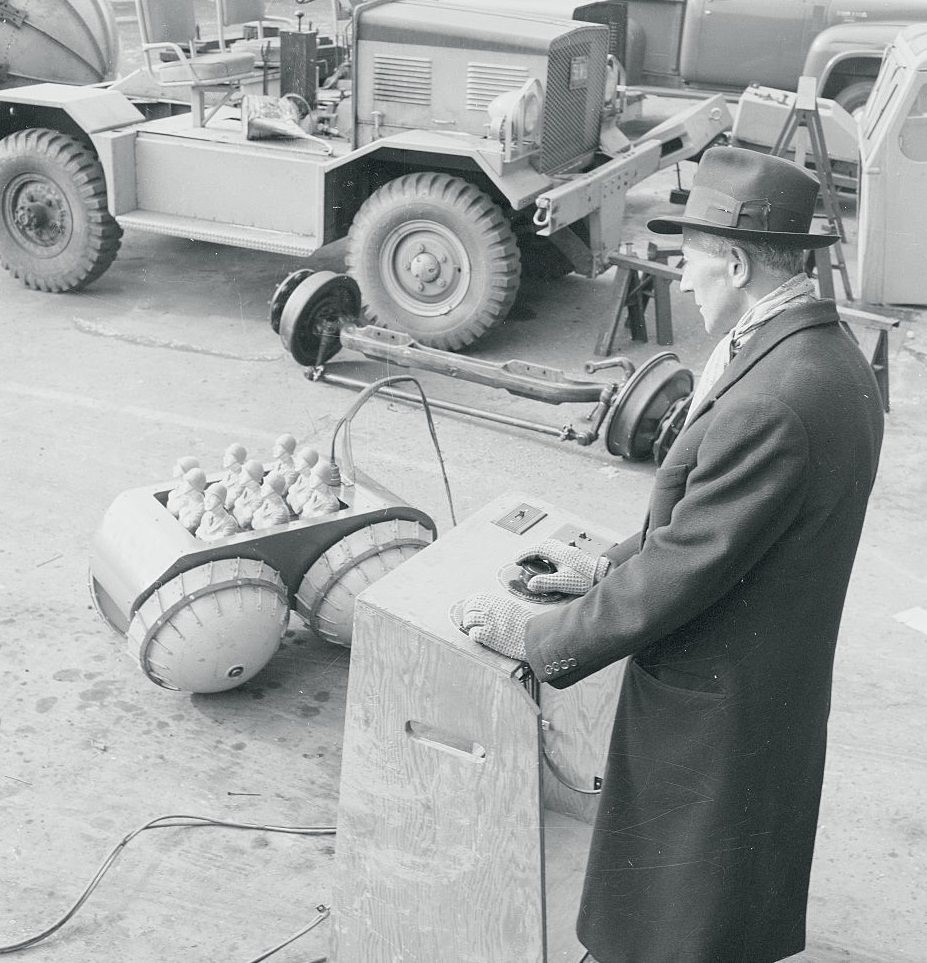 The model shown here is carrying a load of nine puppet passengers. The vehicle can turn on a dime, cruise on highways at automobile speed, and move untroubled through nearly any type of ground conditions.
#8

It was built by the Marmon-Herrington Company of Indianapolis in 1954.
#9

Low center of gravity lets Rhino list 74 degrees without toppling over.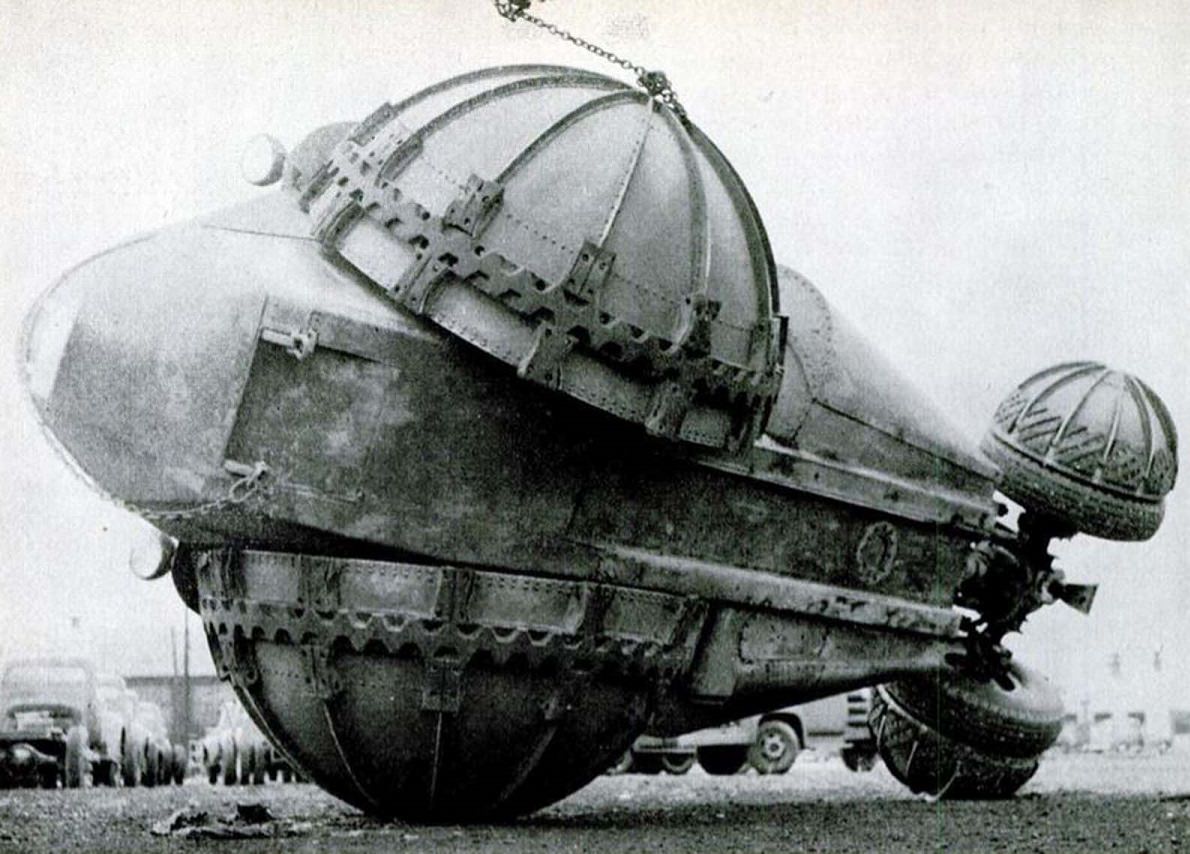 The five-ton vehicle is 19 ft. long, 9 ft. wide, 9 ft. 10 in. high. The body is aluminum welded to the steel frame.