St. Louis welcomed visitors from all over the world in April 1904 for the Louisiana Purchase Exposition, also known as the St. Louis World's Fair. A local, state and federal grant totaling $15 million was used to finance the event. The fair attracted nearly 19.7 million people. More than 60 countries and 43 of the then-45 American states participated in the exhibition.
The fair attracted a large audience to new technologies such as private cars, outdoor electric lighting, and the X-ray machine, as well as foods from all over the United States and the world.  From the perspective of the average person who attended the fair, it was primarily about entertainment, consumer goods, and popular culture. The exposition also included anthropological exhibits, with a shocking approach by today's standards: People from the Philippines, the Arctic, and other places were brought to the fairgrounds as set pieces among re-creations of their home environments or villages. Nearly all of the fair's buildings were destroyed shortly after it ended, leaving just a few footprints, ponds, and canals in Forest Park in St. Louis.
Below are some stunning photos that show the St. Louis World's Fair in 1904.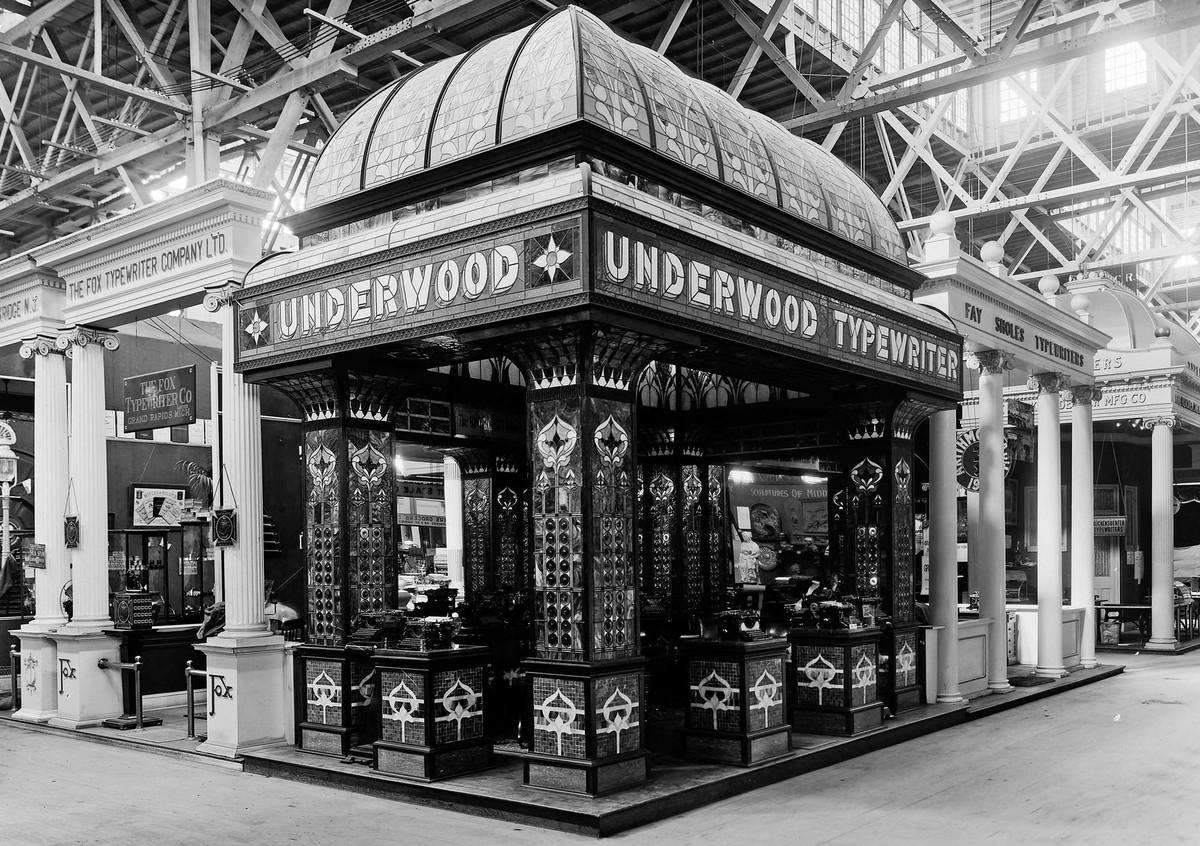 Underwood constructed a colorful pavilion with jewel-like stained glass set in an iron frame.
The structure was lit with concealed electric bulbs. Six of its 12 model typewriters stood on specially made pedestals with adjustable mahogany chairs for the typists. Nearby the Underwood display were other typewriter exhibits by the Fox Typewriter Company, Mittag & Volger, Fay-Sholes, and Smith-Corona.