As the bootleg liquor industry thrived during the Prohibition era in the 1920s, Italian-American gangs in New York and Chicago became the driving force behind the organized crime network. In the 1930s, it was under the control of mob boss Charles "Lucky" Luciano. He established a commission to supervise the Mafia's various racketeering activities and maintain harmony among its component crime families.
The mid-1950s saw the escalation of tensions between rival Mafia factions threaten to erupt into a full-blown gang war. The U.S. government pursued mobsters more aggressively and on a larger scale during the 1960s and 1970s due to a series of developments. The 1968 Wiretap Act gave investigators a vital (and controversial) weapon in the war against organized crime when it allowed wiretap evidence in federal courts. In February 1985, future New York mayor Rudy Giuliani, then a federal prosecutor, used these new tools to bring to justice 11 Mafia leaders, including the heads of New York's five dominant crime families.
Here below are some of history's most notorious mob hits. These photographs depict how organized crime has persisted and flourished throughout history.
Also, check crime scene photos of gruesome murders from 20th century New York City.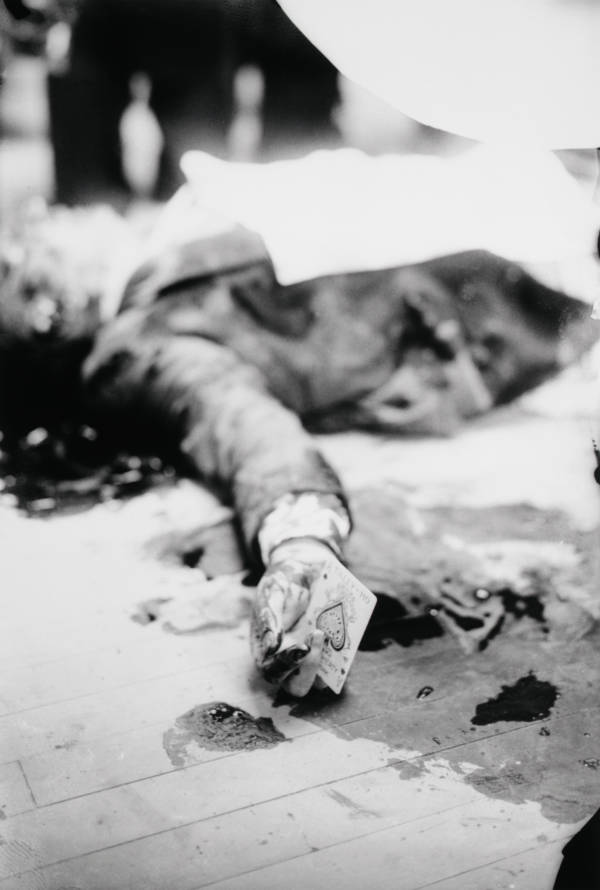 In 1930, a Sicilian faction led by Salvatore Maranzano waged war against a Sicilian-American group led by Joe Masseria for control of Mafia activity in the United States. Ultimately, in 1931, Masseria allies led by Charles "Lucky" Luciano cooperated with Maranzano and betrayed Masseria in order to end the war. Masseria was shot to death in a Coney Island restaurant, the war ended, and Luciano forged the basic structure of the American Mafia as we know it today.