American author and photographer Jack London visited his namesake city in 1902; at that time, it was the largest city in the world. He lived in the Whitechapel district sleeping in workhouses, so-called doss-houses, and even on the streets.
In his book 'The People of the Abyss, Jack London has described that about half a million people lived in these awful and terrible conditions in London. The book was published in 1903, the same year as his novel Call of the Wild was serialized.
London was most disturbed by the number of old men, young men, all manner of men, and boys to boot, and all manner of boys, who had no other choice other than to sleep on the streets.
#1

Part of a room to let. A typical East End home where the people live, sleep, eat all in one room.
#2

Men sleeping in Green Park.
#3

An East End Slavey (a maidservant, especially a hard-worked one.)
#4

Homeless Women Spitalfields Garden (church yard of Christ Church)
#5

Mile End Road showing the People's Palace
#6

Spitalfields at the junction of Commercial Street and Brushfield Street.
#8

Men working in casual ward of workhouse picking oakum – teasing out of fibres from old ropes and was very hard on the fingers.
#9

Inside the courtyard of Salvation Army barracks Sunday Morning.
#10

Bank Holiday, Whitechapel.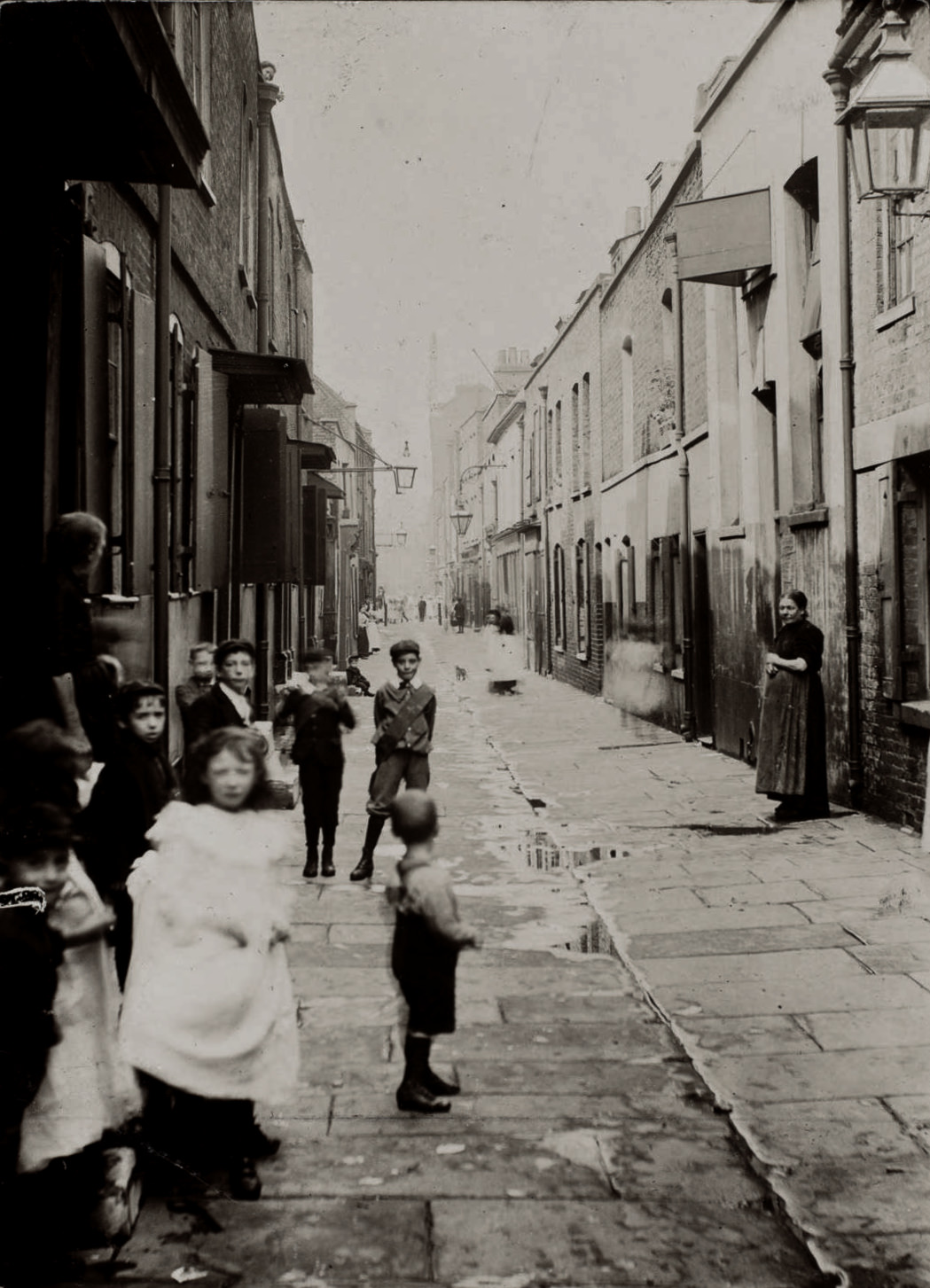 #12

"Gigantic dosshouse" Rowton House, Fieldgate Street, Whitechapel
#13

Homeless men and women Spitifield Gardens (Christ Church churchyard).
#14

"A policeman shines a flashlight onto a young man sleeping on the sidewalk against a building.
#15

Frying Pan Alley,(Situated close to Middlesex Street and Petticoat Lane market) Spitalfields
#16

A group of men stand out on the stoop of a four-story brick building, while a few women and children walk by on the sidewalk.
#17

Whitechapel Infirmary -Wide view along the front of a long, four-story building with arched windows on the first floor.
#18

View in Stratford. Buy prints.
#19

Two relay system lodging, lodgers who have been on night work waiting till the beds of a doss house are vacated by men employed during the way.
#20

Casual ward of Whitechapel Workhouse above, beds rolled up on left and right
#21

A shop where old clothes are sold.
#23

Under the arches of the bridges that span the Thames