Film noir was a genre of crime dramas that emerged in Hollywood during the 1940s and 1950s. These films were characterized by their dark, moody, and atmospheric style and their complex and morally ambiguous characters. Many film noir movies featured hard-boiled detectives, femme Fatales, and gritty urban settings.
During Hollywood's Golden Age, the era between the 1930s and the 1950s, many actors and actresses who starred in film noir movies had studio portraits taken. These portraits were used for publicity and promotion of the films and were often shot in a style that reflected the aesthetic of the film noir genre. The portraits often featured the actors and actresses in character, dressed in dark clothing and set against dark, moody backgrounds.
These portraits are considered iconic today, as they capture the essence of film noir and the actors and actresses who defined the genre. They are also a reminder of Hollywood's Golden Age when the film industry was at its peak, and the stars were larger than life.
These portraits are now considered classic images and are widely reproduced in books, exhibitions, and online galleries. They have become a part of the cultural heritage of the film noir genre and continue to be admired and studied by film enthusiasts and historians alike.
#1

The Devil Thumbs a Ride (1947)
#2

The Maltese Falcon (1941)
#3

The Lady from Shanghai (1947)
#6

Dorothy McGuire in The Spiral Staircase (1945)
#8

Sunset Boulevard (1950)
#11

Panic in the Streets (1950)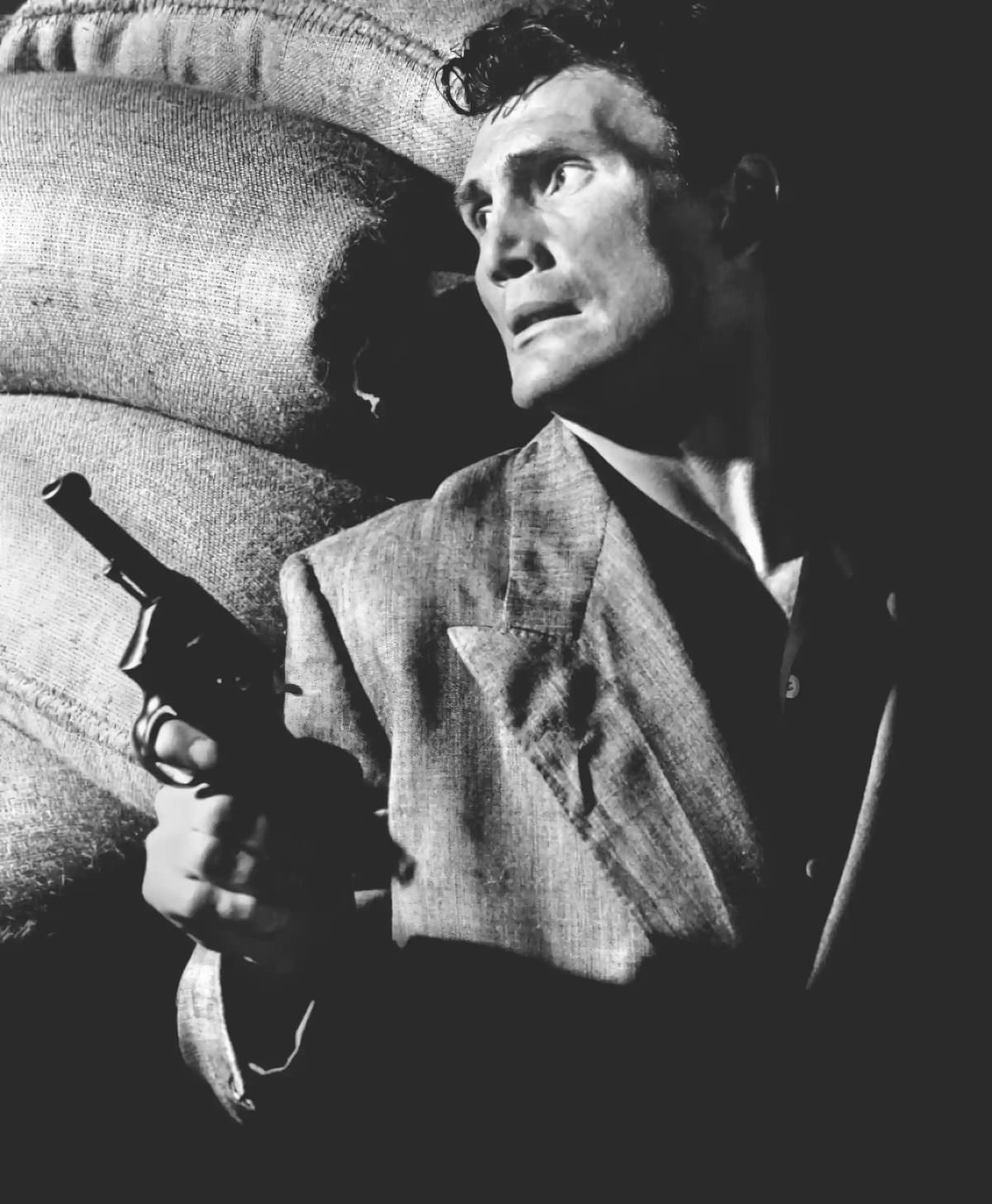 Jack Palance as Blackie during the filming of Elia Kazan's ilm noir. The portrait of Jack Palance in his first film role as the ruthless hoodlum Blackie was taken by the studio's on-set photographer during the filming of Elia Kazan's classis Film-Noir. It was used as one of the press stills to promote the movie and most notably used as the basis of the artwork on the exceptional original Spanish poster by illustrator Josep Soligo.
#12

Out of the Past (1947)
#14

Mildred Pierce (1945)