The Victorians were fond of some weird traditions and photography, including post-mortem photography. Although photography was in its infancy and the camera was costly and slow. For a single photograph, one has to sit for few seconds to minutes. Memento mori photography was a trend that came to be in the mid-19th century, which translates to "remember you must die," was supported by photographers being commissioned at the time by families to photograph their deceased loved ones as a way to memorialize them. Post-mortem photography was also common in the nineteenth century when "death occurred in the home and was quite an ordinary part of life. Their photographs served as keepsakes to remember the deceased. While some people believe that this is just a myth, check out this article by Edward Clint. Here Bygonely has compiled a list of creepy portraits and photographs from the Victorian era posing with the deceased bodies. Vote for your favorite one and tell us what do you think about this tradition.
#1

Mother and baby, probably died during childbirth
#2

Dead man in a chair with his dogs.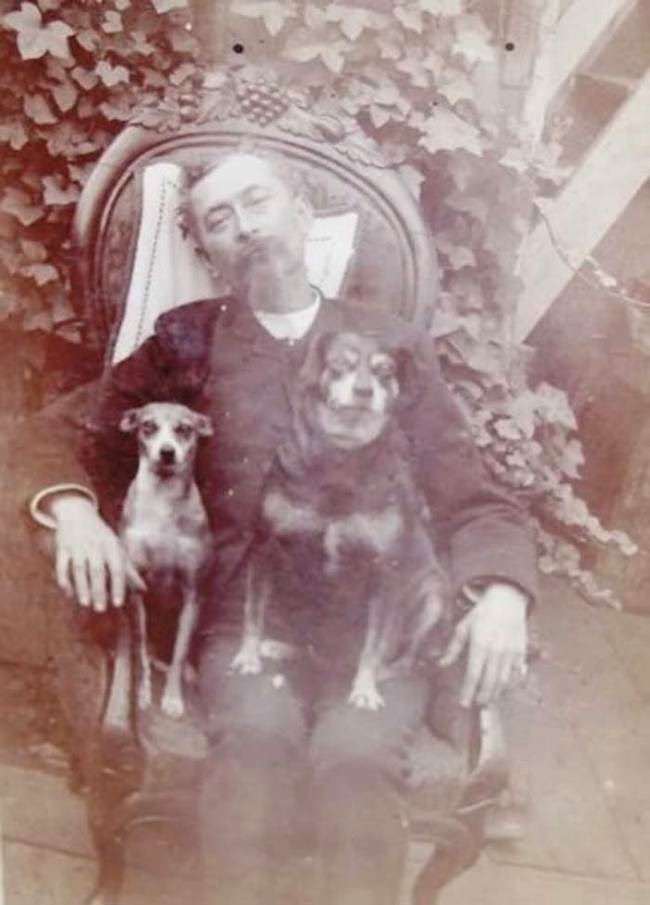 #3

There is just something about her eyes in this photo.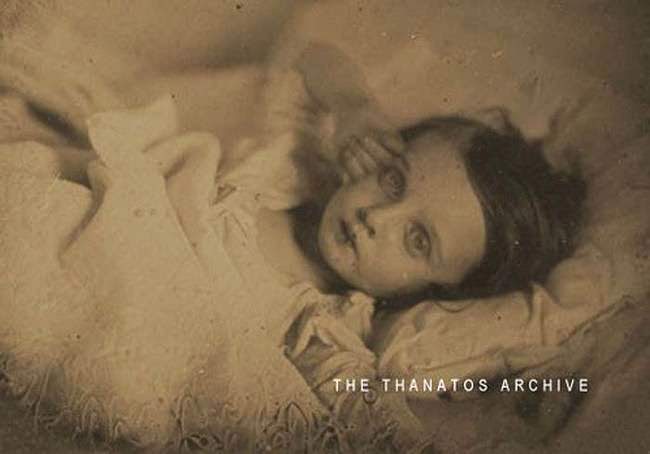 #4

Living husband with his dead wife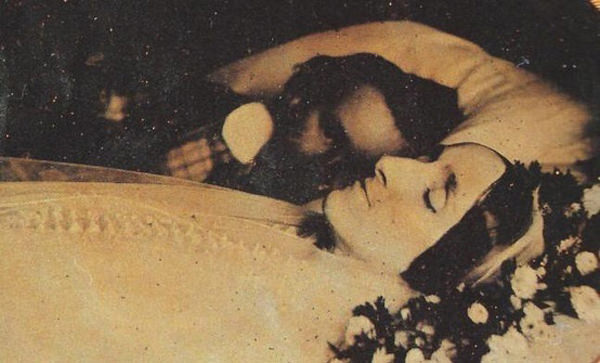 #5

Mrs. Della Powell, died 1894.
#6

Edgar Allen Poe post-mortem.
#7

Little girl sitting sideways on the chair, the device propping her up is hidden.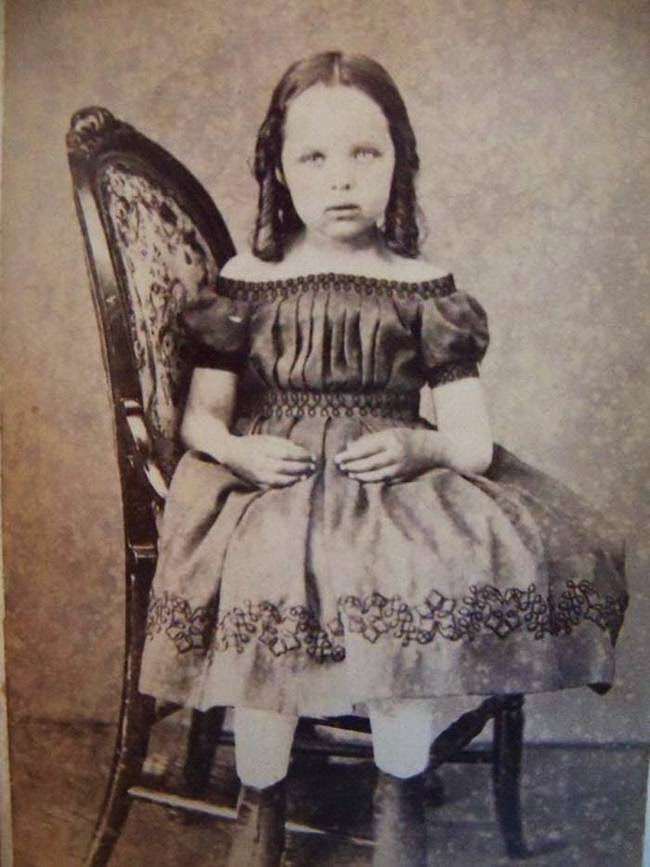 #8

Living man holding his dead wife.The pain in his is obvious
#9

Little girl held in a standing position. The photo is a cabinet card from Villisca, Iowa taken in 1890.
#10

Mother and older sibling posing over a deceased infant.
#11

Deceased boy in coffin.
#12

A rather odd post-mortem pose.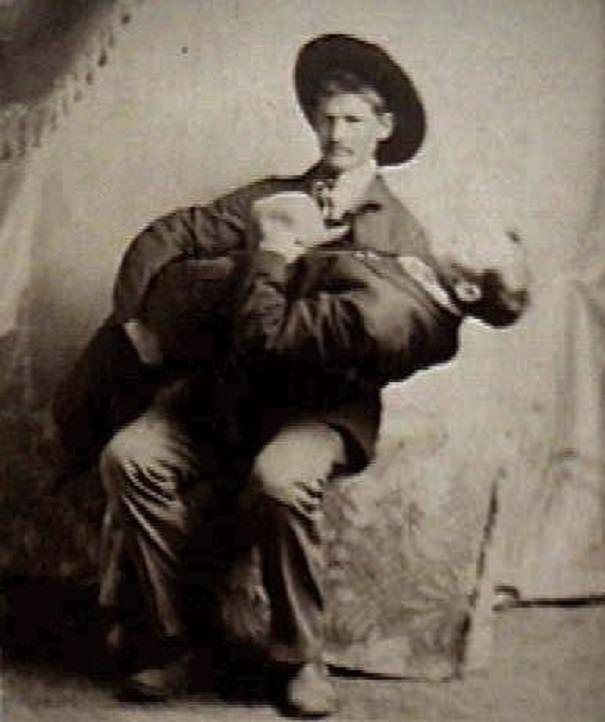 #13

The girl standing in the middle is the deceased.The photographer attempted to make her look more alive by drawing on her pupils.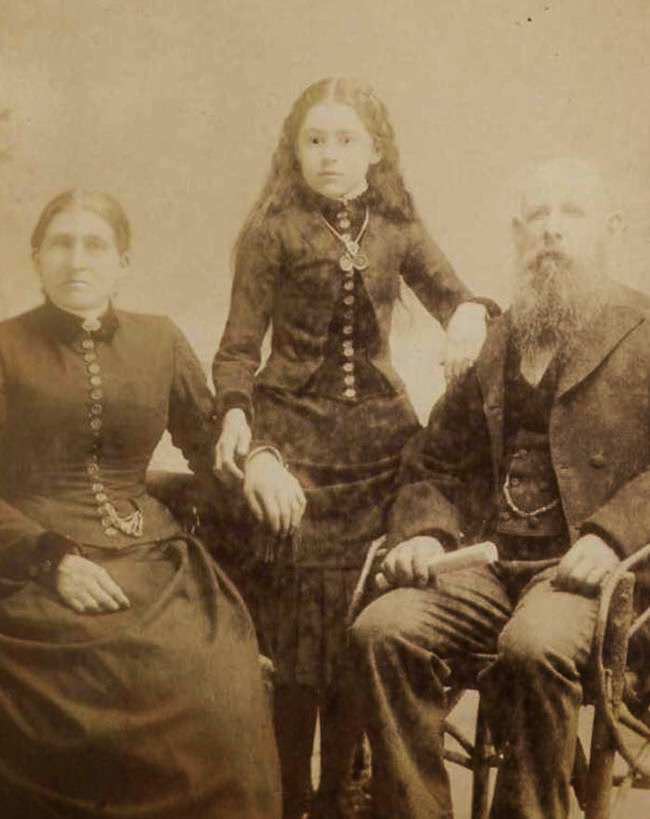 #14

It was common for family members pose with their dead loved ones for these photographs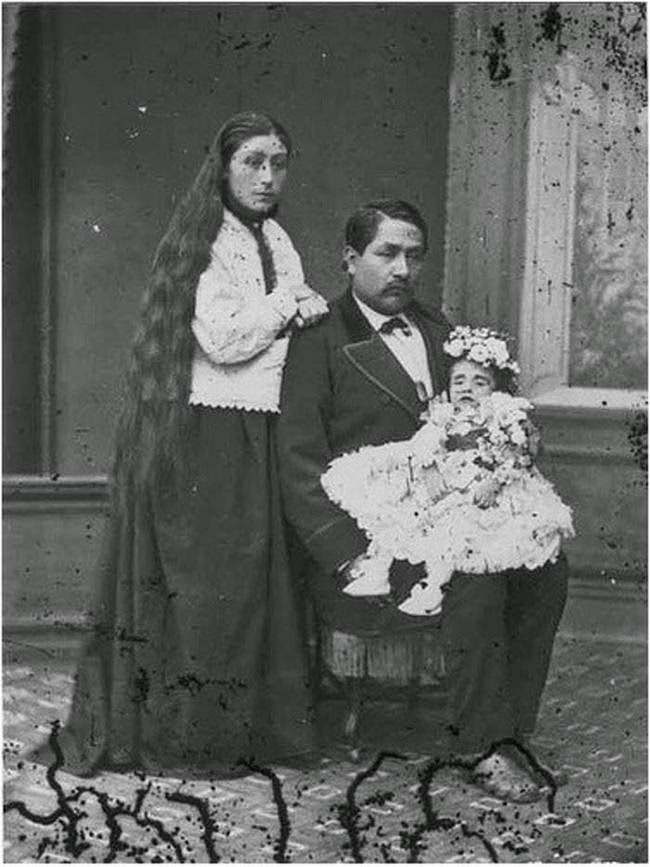 #15

The dead girl on the end is being propped up with a special device.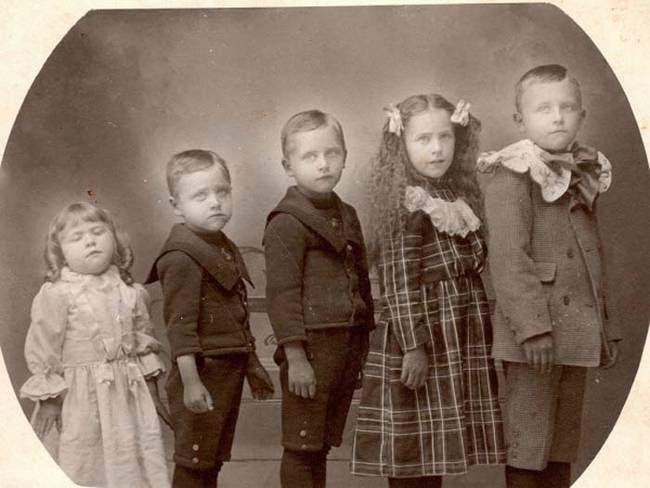 #16

In this photo the subject is more in focus than her parents, as they moved while the photograph was being taken.
#17

Deceased boy photographed with what was likely his favorite toy, a hoop and stick.
#18

Deceased girl in casket.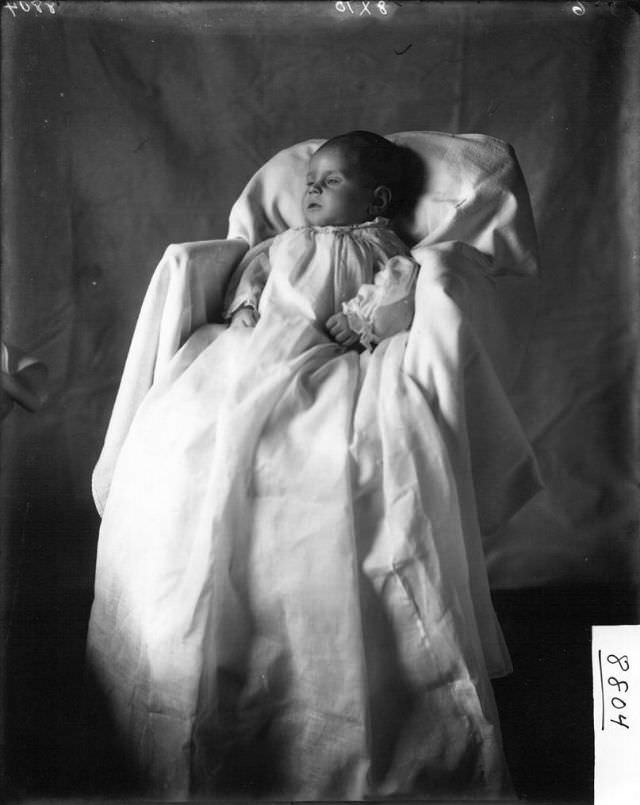 #21

Dead bodies used to look alive by the photographs
#22

A little girl sitting on someone's lap. The person held her in place while the photo was taken.
#23

Dead Bavarian King Louis II.
#24

Four girls mourning a dead dog
#25

The text on the frame reads, "Miss Jeanette Glackmeyer, daughter whose above photo was taken 9 days after death. Mother could not part with only daughter."
#26

A family portrait with two deceased babies.
#29

The body of William T. Anderson who fought for the Confederacy during the Civil War.
#30

Dead girl is is lying on the floor of the parlor surrounded by family members.
#31

Deceased baby whose eyes are likely painted open.
#32

Cabinet card of a deceased young woman in her parlor by a Rome, NY photography studio, 1890's.
#33

Deceased man with flowers
#34

Cabinet card by Beniamino Facchinelli showing deceased infant, c.1890.
#36

Post-mortem photo of Gen. Turner Ashby, a confederate cavalry commander in the American Civil War.
#37

Dead girl with her toys.
#38

Sometimes, photographers would try to make it appear like the dead person was sleeping as in this photo.
#39

The dead boy was holded from behind the curtain.
#40

The pain in these parents' faces as they hold their dead child is obvious.
#41

Flowers and religious statues were often used as props in post-mortem photos.
#42

Dead nun in Palermo, Sicily.
#43

A deceased woman positioned as alive
#44

Cabinet cards were made available as photography progressed – multiple copies of the same image could be created and mailed to relatives.
#45

Deceased young woman is holding a small bible or testament.
#46

Deceased girl, her eyes was painted before taking photograph.
#49

Boy posing with deceased boy wearing the same cloth.
#50

With their deceased sibling.
#51

The Corpse of Emperor Maximilian I of Mexico
#52

Sometimes it was impossible to make the subjects look alive as in this photo.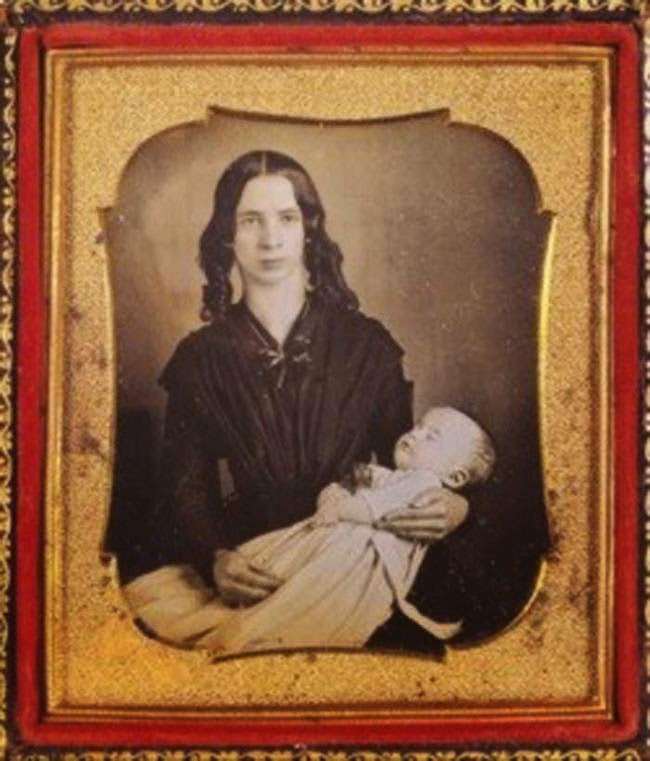 #53

Imagine how difficult it must have been to pose with a dead loved one. Here is an example of what happens when people moved.
#54

Women sitting next to dead girl. These death portrait were meant to serve as mementos of the deceased loved one.
#55

Dead men positioned as alive, photographer used his arm to support the head.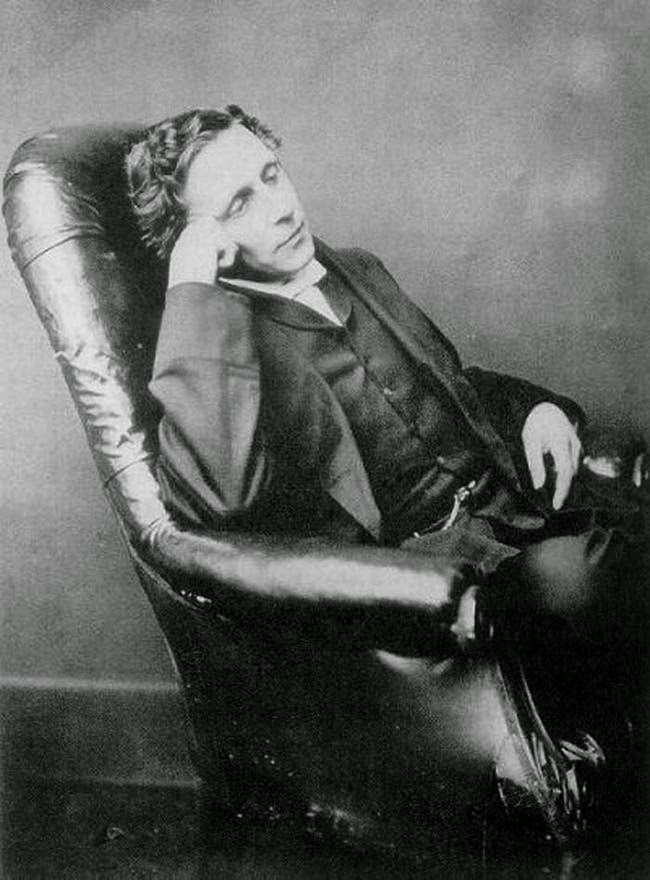 #56

A mother covers her face while holding her dead baby.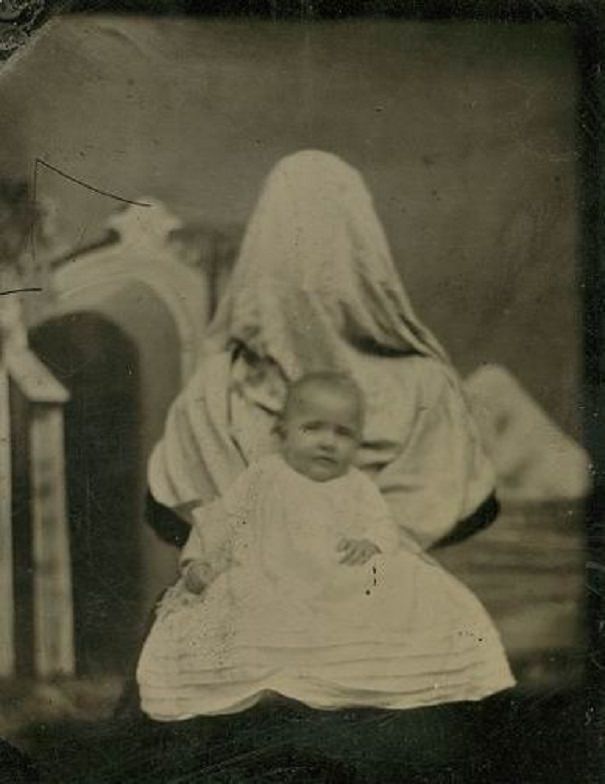 #57

She almost looks alive in this photograph.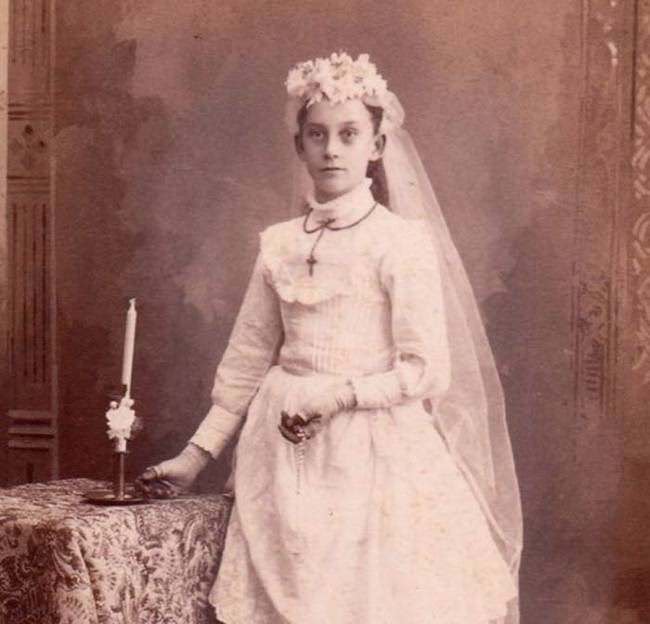 #58

Photographers employed a variety of tricks to make their subjects look more life-like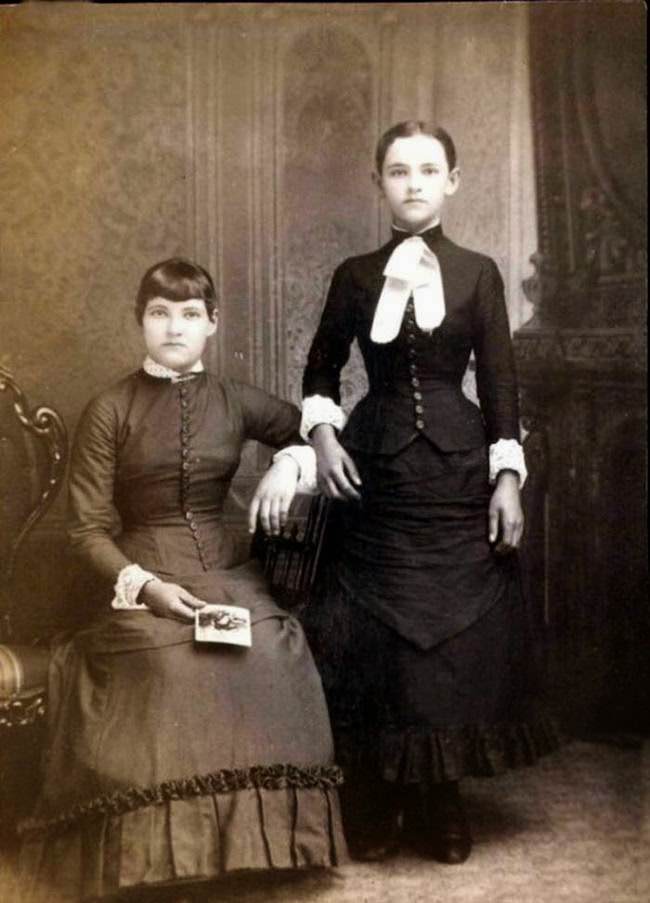 #59

Difficult to tell which one is deceased.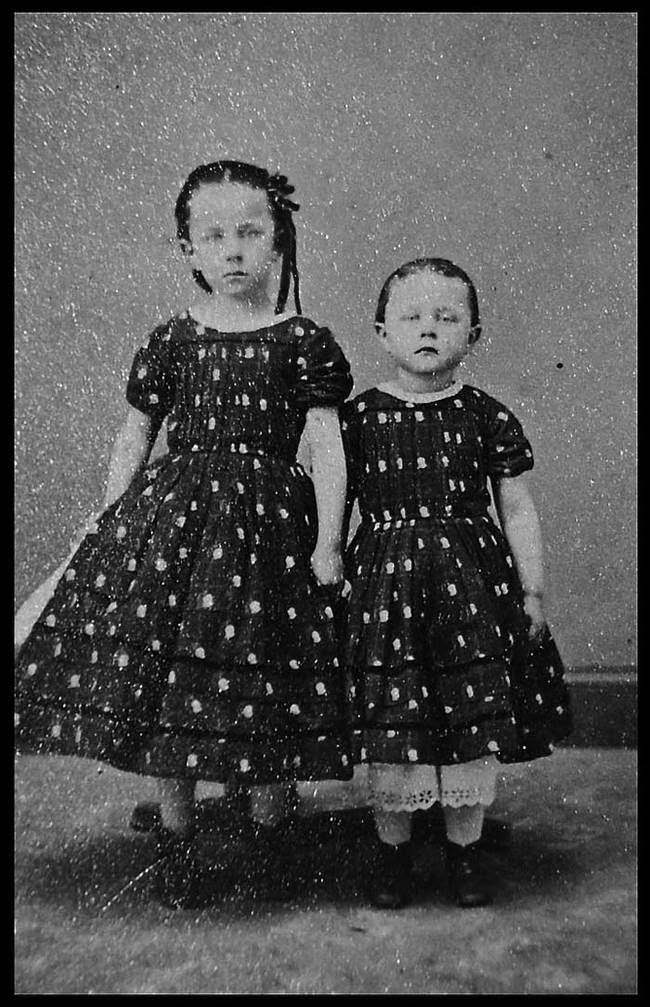 #60

A tintype stand is used to help prevent movement.