Jessica Phyllis Lange is an American Actress, producer and photographer. She started her career working as a waitress and fashion model. Lange made her debut in Hollywood with a lead role in King Kong (1967) for which she also won her first Golden Globe Award for New Star of the year. However, despite the success of her first role and award, she received negative reviews and critics. After that Lange did not play any notable role until three later when she attracted attention with the lead role in "The Postman Always Rings Twice (1981)". Lange played the role of an unfaithful wife who kills her husband. She was finally on her way to stardom. The next year Lange portrayed the role of an actress, Frances Farmer and received the best actress Academy Award nomination. Lange continued her journey throughout the 80s and 90s with top films, including Sweet Dreams (1984), Music Box (1989) and Men Don't Leave (1990).
Jessica Lange married Spanish photographer Paco Grande in 1971. The couple separated four years later; however, they did not divorce for another seven years. From 1976 to 1982, Lange was in a relationship with ballet star Mikhail Baryshnikov, with whom she had her first child. In 1982, Lange entered into a relationship with playwright Sam Shepard, and they remained in the relationship for 27 years. They have two children together, Hannah and Samuel.
In 2008, Lange published her collection of black-and-white pictures entitled 50 Photographs. After two years she released her second collection of photographs in Mexico. In 2013, she published a children's picture book called It's "About a Little Bird".
Here below are some stunning pictures of Young Jessica Lange from her career. Vote your favourites and don't forget to share.
#1

Jessica Lange, Circa 1980
#2

Jessica lange holding a baby, 1981
#3

A young Jessica Lange 1970s
#4

Jessica Lange smoking, 1974
#5

Young Jessica Lange smoking, 1981
#6

A young Jessica Lange holding a fat cat, 1970s
#7

Young Jessica Lange, 1979
#8

Jessica Lange and Meryl Streep at the 1983 Academy Awards.
#9

Jessica Lange in The Postman Always Rings Twice, 1981
#10

Jessica Lange in Tootsie, 1982
#12

Jessica Lange with Jeff Bridges in King Kong (1976)
#13

Jessica Lange, mid 1970s
#15

Jessica Lange, a modeling shot, 1974
#16

Jessica Lange with Jeff Bridges on the set of King Kong (1976)
#17

Jessica Lange on the beach, 1976
#18

Jessica Lange in King Kong (1976)
#19

Jessica Lange and King Kong, 1975
#22

Jessica Lange with Mikhail Baryshnikov, and their daughter, 1981
#23

Jessica Lange in 1976 on the set of King Kong.
#24

Mikhail Baryshnikov and Jessica Lange 1982
#25

A young Jessica Lange.
#26

Jessica Lange in Tootsie, 1982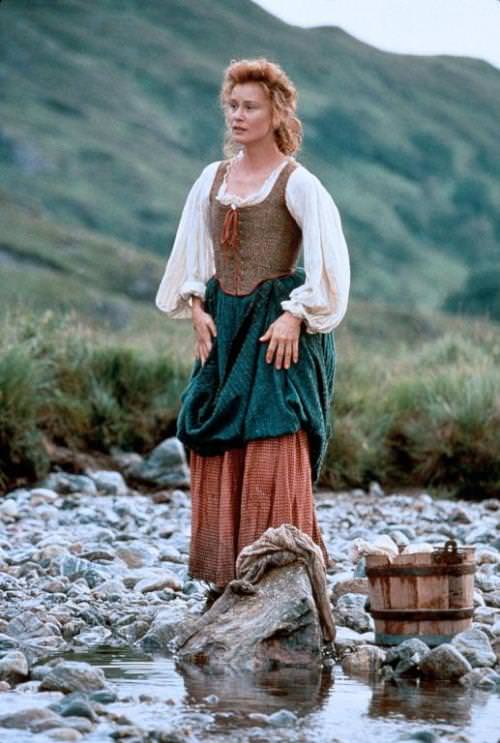 #27

Jessica Lange with Ed Harris in Sweet Dreams, 1985
#28

Jessica Lange in Sweet Dreams, 1985
#29

Jessica Lange and Levi L. Knebel in Country, 1984
#30

Jessica Lange in Everybody's All-American, 1988
#31

Jessica Lange in Sweet Dreams, 1985
#32

Jessica Lange in How to Beat the High Cost of Living, 1980