Recruitment posters have been seen as a driving force in bringing in more than a million new soldiers during WWI. These posters were used by the Canadian, British, and US governments to entice men to join the armed forces. These posters told men that it was their duty to join, that they would feel proud if they did, and guilty or embarrassed if they didn't.
In a country without radio or television, posters became an important medium of mass communication throughout World War I. Newspapers were the only alternative form of mass communication. However, they lacked color printing capabilities. Posters provided the color, power, and size needed for simple messages to be delivered to a mass audience in a most powerful way.
In recruitment posters, the imagery, style, and graphics are taken directly from the advertising industry. The themes employed to recruit included patriotism, nationalism, xenophobia, comradeship, revenge, a desire to protect women and loved ones, the fear of being left behind, and the opportunity to avoid accusations of cowardice.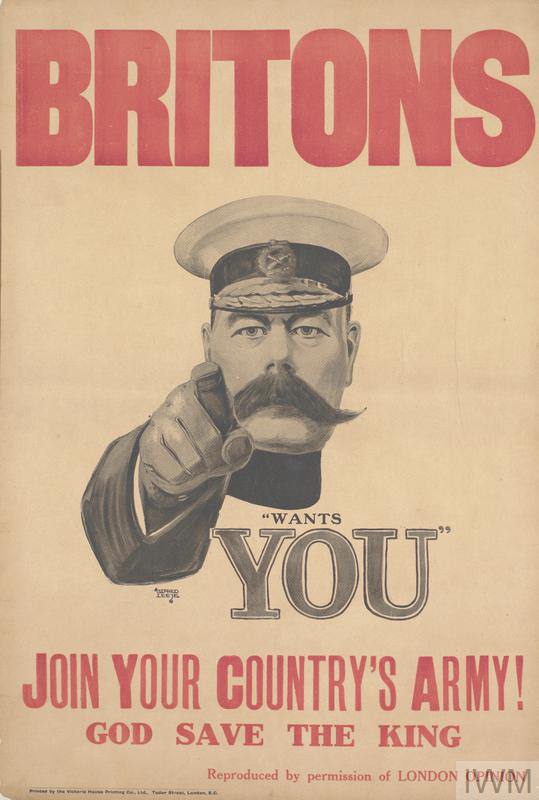 The poster shows Lord Kitchener, who is appealing to the British public to join the British army. A version of the postcard was produced in 1914, but it became a truly iconic product after the war, when it wasn't widely spread outside of London. This striking visual appeal was picked up by other artists, including in the USA, where Uncle Sam replaced Kitchener.