Martin Munkácsi was a genius Hungarian photographer who worked in Germany and America during the 1930s.He captivated sports, entertainment, politics and street life in his photographs. Munkacsi made his reputation doing reportage, often from exotic locations, in German photo weeklies, where his early photographs were published.
The energetic Munkacsi turned his talents to fashion photography, taking pictures of models on the beach in 1933. Those pictures contributed to the revolution of fashion photography with their informality and vitality. Carmel Snow, the editor of Harper's Bazaar, offered him a contract soon after, and he left for New York where he became famous and rich.
Munkácsi died of a heart attack at Randall's Island in New York City after suffering a poor life and being the subject of controversy. His archives were rejected by several universities and museums, and they were scattered around the globe. Berlin's Ullstein Archives and Hamburg's F. C. Gundlach collection are home to two of the largest collections of Munkácsi's work.
#1

Nude with Parasol, Harper's Bazaar, July 1935
#2

Jumping fox terrier, ca. 1930
#3

Eva Szaplone in a rumbleseat, 1932
#4

Fun on the beach—Lunabad, Berlin, 1930
#5

Summer on the beach. A little girl opened the laces of her mother's slippers, 1929
#6

Two women sunbathing, ca. 1929
#7

Lovely autumn: the last warm rays of sunshine, ca. 1929
#8

Greta Garbo on vacation, ca. 1932
#9

Women spectators, 1928
#10

The Dance Team of Tibor von Halmay and Eva Sylt, ca. 1931
#13

Opening of Parliament on March 21, 1933, 'Potsdam Day'—"The German Army marches out," 1933
#14

Dolores Del Rio, 1936
#15

Choked with coffee, Barzil, 1932
#16

Marlene Dietrich, 1936-40
#18

Carole Lombard, Hollywood, 1937
#23

Reflection in a motorcycle mirror, Berlin, c. 1929
#25

Motorcyclist, Budapest, 1923
#26

At 100 Kilometers – Driver in Hungarian Tourist Trophy Race, 1929
#29

Dancer on stage, 1930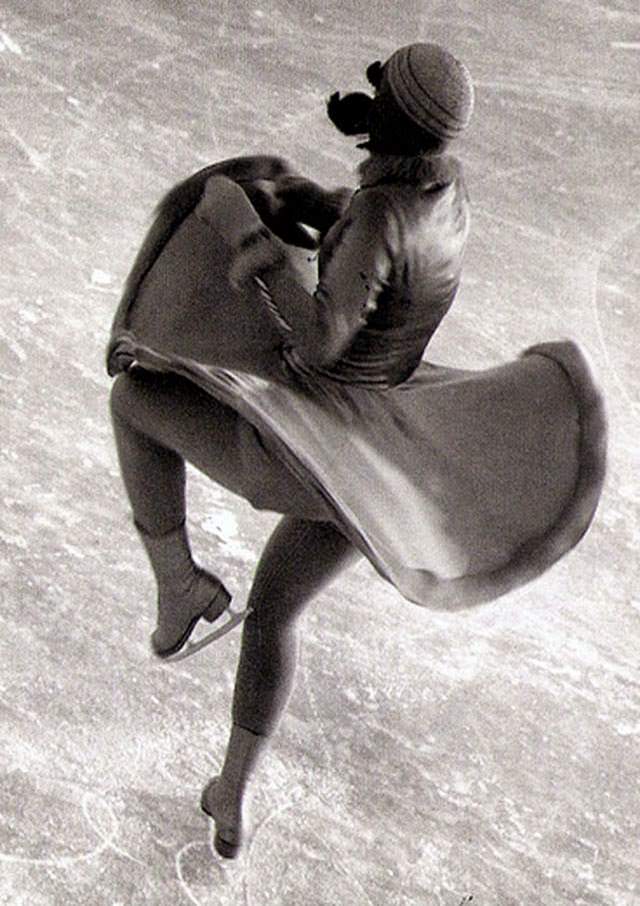 #30

Dancers in Seville. 1930
#31

Movable lifeguard tower, Germany, c.1929
#33

Palermo Procession, Sicily, 1927
#34

Procession, Ernö Vadas, Budapest, 1934
#35

Leni Riefenstahl, 1931
#36

Working toward a Greater New York, 1940
#38

Children playing, Madrid, 1930
#39

Girls dancing in the streets, Budapest, 1923
#40

Cheese Market, Netherlands
#44

Olivia de Havilland, 1930
#45

Katherine Hepburn, 1935
#46

Vacation fun, Germany, 1929
#50

In the Air, Harper's Bazaar, 1935