The "Kiss of Death" photograph is a powerful image that captures the passion and excitement of the moment. It was taken on May 12, 1957, during the famous Mille Miglia race in northern Italy. The race, which was a 1000-mile open road endurance race, was one of the most dangerous and challenging races of its time.
The photograph shows Linda Christian, a famous actress and beauty queen, kissing Alfonso de Portago, a well-known racing driver, during a brief stop in the race. Portago was a talented and daring driver who was known for his fearless approach to racing. The kiss was captured in a powerful moment of excitement as Portago was about to continue the race, and Linda was wishing him good luck.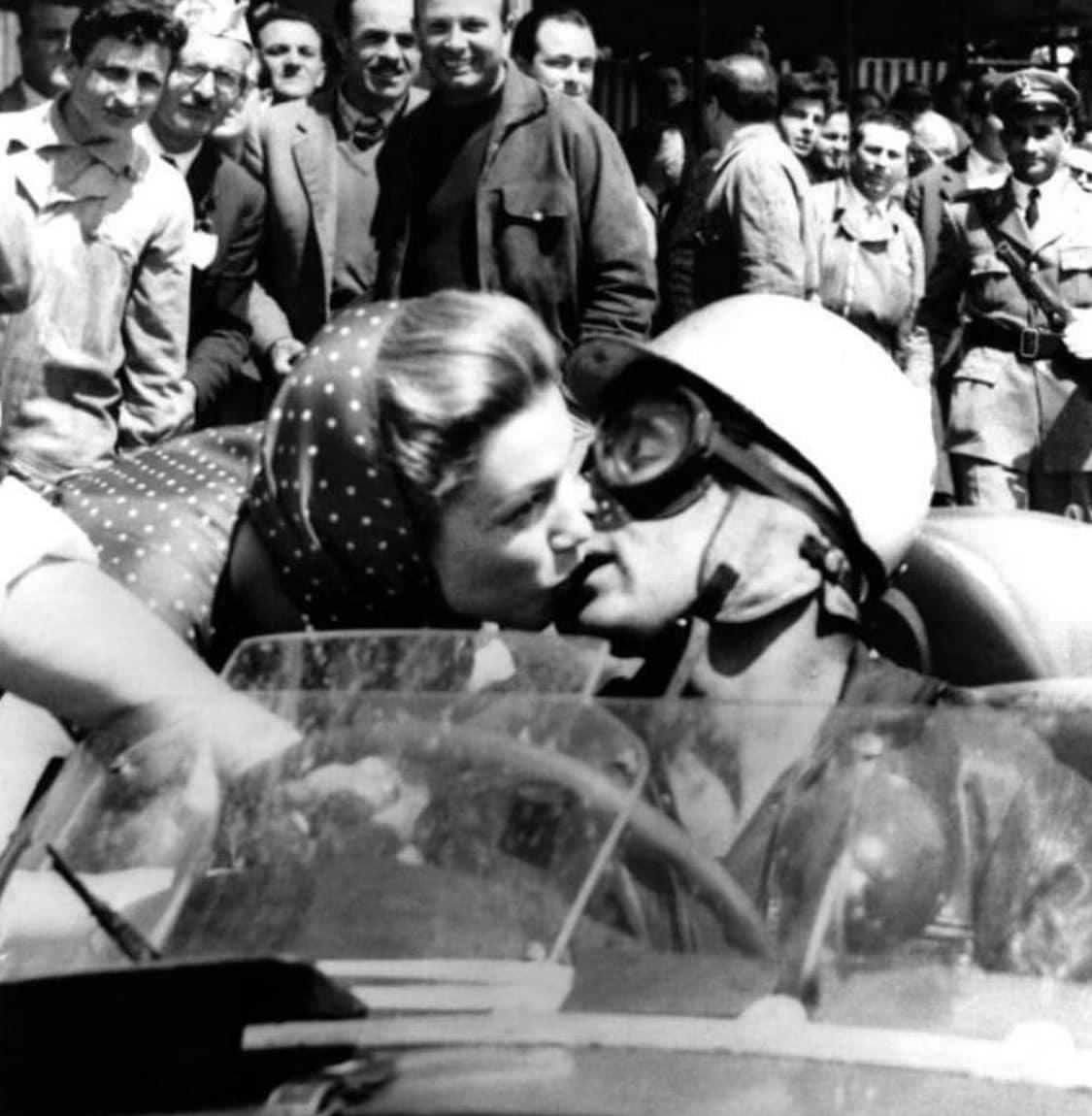 However, the moment was short-lived, as Portago was killed moments later when one of the tires on his car burst at high speed of 150 miles per hour in the town of Guidizzolo, Cavriana. The tragedy was a turning point in the history of motorsport and raised concerns about the safety of drivers and spectators.
Despite the tragedy, the "Kiss of Death" photograph has become one of the most famous and iconic photographs of kisses. It is often seen as a symbol of young audacity and passion, capturing the thrill and excitement of the moment in a way that has inspired generations. Today, the photograph is considered a valuable historical artifact, capturing a moment in the history of motorsport and the spirit of the times.