At the turn of the 20th century, Dallas was the leading market for paper jewelry and wholesale liquor in the Southwest. In addition to cotton, grain, and even buffalo, it quickly became a center of trade. Dallas Cotton Exchange was founded in 1907 and was one of the largest cotton markets in the early 20th century. In addition, the city was a top producer of cotton-ginning machinery. Dallas was also a center of food processing and textiles and leather products during the early 20th century. An automobile factory and a branch bank of the Federal Reserve System were located here. By 1910, people in business hoped to increase the city's population to 150,000 by forming the 150,000 Club.
Dallas' 15-story Praetorian Building, built in 1909, was the tallest building in Texas and the first skyscraper west of the Mississippi. The building marked Dallas' rise to prominence. A thoroughbred racetrack was built, and their owners established the Dallas Jockey Club. The trotters raced at a track in Fort Worth, where a similar drivers club was based. Job and housing competition surged as the population grew rapidly.
#1

St. Paul's Sanatorium, Feb. 23, 1902
#2

2200 Block of Bryan St. Dallas High School on the right, 1910
#3

The Wilson Building Under Construction, 1902
#4

Main Street Traffic, 1905
#5

Main Street looking west from Ervay, 1909
#6

Chateau-Chinon (Nievre). The Fountain place, 1900
#7

Columbian School May 14, 1901
#8

Moving a hut (or house or barn), 1901
#9

Pappa's office at 301 Main St., March 1901
#10

Post Office, Commerce & Ervay Sts., May 1901
#11

Lake Cliff in Oak Cliff ca. 1901
#12

On peak of Mt. Bachtel, July 1901
#13

South on Akard St. at Pacific, 1901
#14

On peak of Mt. Bachtel, July 1901
#15

Commerce Street Bridge, 1900, Arnold's first test of wide angle lense, 1901
#16

Frederick P. Wilson home, Swiss Ave. & Oak St. 1901
#17

Located in Baird, Texas Recorded Texas Historic Landmark, 1901
#18

Frederick P. Wilson home, Swiss Ave. & Oak St. 1901
#19

Policeman crossing street. Intersection of Pacific, N. St. Paul, and Live Oak, 1902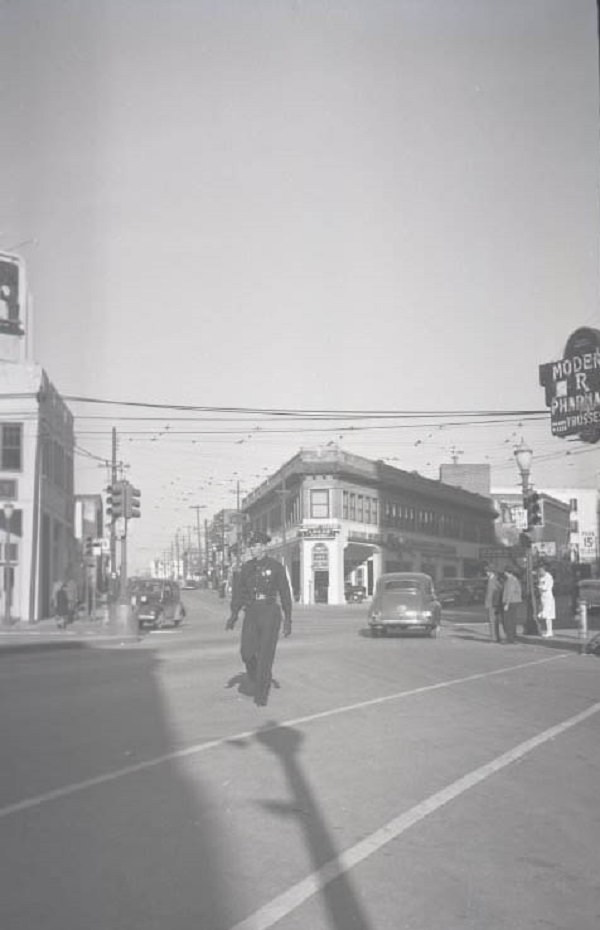 #20

Downtown Dallas – West End, 1902
#21

C E Arnold home in back of Wilson House ca. 1901, 395 Swiss Ave,1902
#22

Aunspaugh Art School Vivian L. Aunspaugh, 3405 Bryan Street at McCoy Old house Laundry on clothesline Bryan Place, 1903
#23

The building is described as a Second Empire design, with the architect being one of the Ruffini Brothers, 1903
#24

American Mayflower Company moving fountain into Fair Park, 1904
#25

The 1904 Frio County Courthouse has been altered in 1937and 1950.
#26

Elizabeth Baker Bailey & Minnie Baker Thomas in front of a house, 1905
#27

JP Starks Elem School, 1905
#28

Located in Kountze, Texas Hardin County's third courthouse was completed in 1905.
#29

Crawford house art gallery, 1905
#30

MK & T RR station, 1905
#31

Two ladies and three teens on the front porch of a house, 1906
#32

Minnie Mae Bailey and Estella Amon, 1906
#33

Lake Cliff Park entrance, 1906
#34

Minnie Mae Bailey Thomas with friends in buggy, 1906
#35

Elm Street, north side, looking east from about Stone, downtown Dallas, 1907uilding,1907
#36

Tractor in a field, 1907
#37

Located in Quanah, Texas Date – 1908 Architect – R. H. Stuckey Style – Beaux-Arts Material – Brick Texas Historical Landmark,1908
#38

Postcard-Texas and Pacific Railroad Bridge,1908
#39

St. Mary's College campus ca. 1908
#40

Commercial District, Dallas, Texas,1908
#41

This is the second county courthouse and was completed in 1909.
#42

Dallas Colored High School Football Team, 1909
#43

Intersection of FM 33 and Texas Hwy 158., 1909
#44

Corner Commerce and Browder, 1909
#45

A building in Dallas, 1909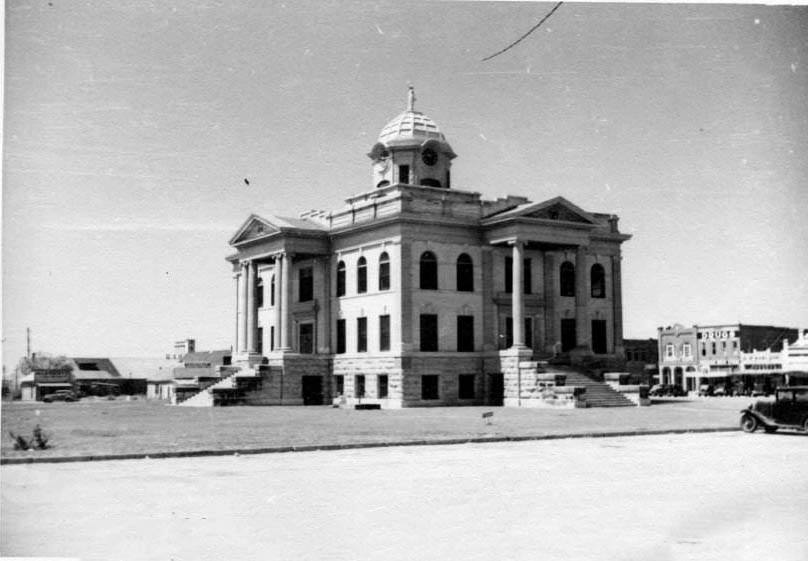 This Texas Renaissance style courthouse had a dome before it was struck by the 1942 tornado. The most obvious damage visible today is damage to the twin WWI monuments (soldier and sailor) who lost limbs.
#46

M. B. Terrill home, 1910
#47

Textile & Fine Arts Bldg. Fair Park, 1910
#48

Bevo Beverage Co. delivery truck, 1909
#49

Man on a horse drawn log wagon, 1910
#50

Edw. Tennison house, NW corner of Cedar Springs and Dewey Ave, 1910
#51

Downtown Dallas 1910,
#52

2200 Block of Bryan Street. Dallas High School on the right,1910
#53

New roadster in front of Cole Motor Co. of Dallas, 1910
#54

Textile & Fine Arts Bldg. Fair Park, 1910
#55

Fair Park, Centennial Bldg. thumb, street and trees, 1910
#56

Exterior of a house, 1910
#57

Irish house in Dallas, 1910.
#58

Lamar Street, looking south from Pacific Avenue, 1902
#59

Elm Street looking east, 1909
#60

Branch office of the Crown Cork & Seal Co. at 600 N. Akard (at San Jacinto), currently the location of the swank Dakota's Steakhouse,1909
#61

Main Street, looking west, 1910
#62

Majestic Apartment House, Dallas Morning News, 1905
#63

10th and Lancaster, Oak Cliff, 1902
#64

Dallas Fire Station, 1901
#65

The Murphy House at 154 Maple Avenue, 1910
#66

Lancaster, intersecting Jefferson & E. 10th, 1902
#67

Lamar, South from Pacific, 1902
#68

Pacific, looking west toward Bryan, 1902
#69

Jefferson Dagnal's Saloon, Deep Ellum, 1906
#70

Dallas Medical College, 1904
#71

Main Street Traffic, 1905
#73

Main St. looking east, 1907
#74

The Prelude to the Great Flood, 1908
#75

Selling Kidd Springs Heights, 1909
#76

Main Street's Varied Modes of Transport, 1909