The love story between Christine McVie and Dennis Wilson, two musical powerhouses of the 1970s, is one that captures the essence of a passionate, yet tumultuous romance between two creative spirits. Known for their individual contributions to the world of music, Christine McVie with Fleetwood Mac and Dennis Wilson as a founding member of The Beach Boys, these two artists shared a connection that transcended their professional lives. While their relationship was filled with highs and lows, it remains a poignant chapter in the history of both musicians.
Christine McVie: Fleetwood Mac's Key Player
Born Christine Anne Perfect on July 12, 1943, in the small village of Bouth, England, Christine McVie was destined for a life in music. Her father, Cyril Perfect, was a concert violinist and her mother, Beatrice, was a faith healer with a beautiful singing voice. Christine began her career as a bassist and singer with the British blues band Chicken Shack. However, it wasn't until she joined Fleetwood Mac in 1970 that she gained international fame.
With her soulful voice and exceptional keyboard skills, Christine McVie became an integral part of the band, penning some of their most memorable hits, such as "Don't Stop," "You Make Loving Fun," and "Songbird." She also had a significant hand in shaping the band's sound and direction, contributing to their massive commercial success.
Dennis Wilson: The Beach Boys' Wild Heart
Born on December 4, 1944, in Inglewood, California, Dennis Wilson was the middle brother in the Wilson family, which formed the core of The Beach Boys. As the band's drummer, Dennis not only contributed to their unique surf-rock sound but also co-wrote some of their most enduring songs, including "Forever" and "Slip On Through."
Dennis was known for his wild and rebellious nature, which often brought him into the spotlight for the wrong reasons. Despite his tumultuous personal life, Dennis was a talented musician whose contributions to The Beach Boys helped cement their status as a legendary band.
The Love Affair
In the mid-1970s, Christine McVie and Dennis Wilson found themselves drawn to one another, sparking a passionate and intense love affair that would leave an indelible mark on both their lives. Their relationship was fueled by a mutual love for music and their undeniable chemistry. It was said that when they were together, they were inseparable and spent many hours discussing their shared passion, music.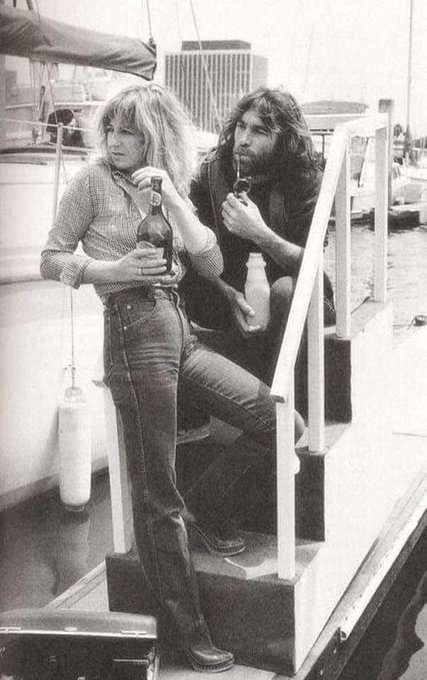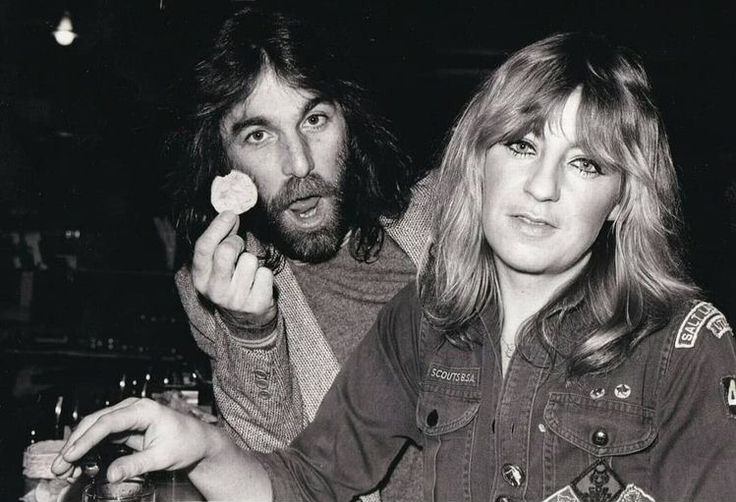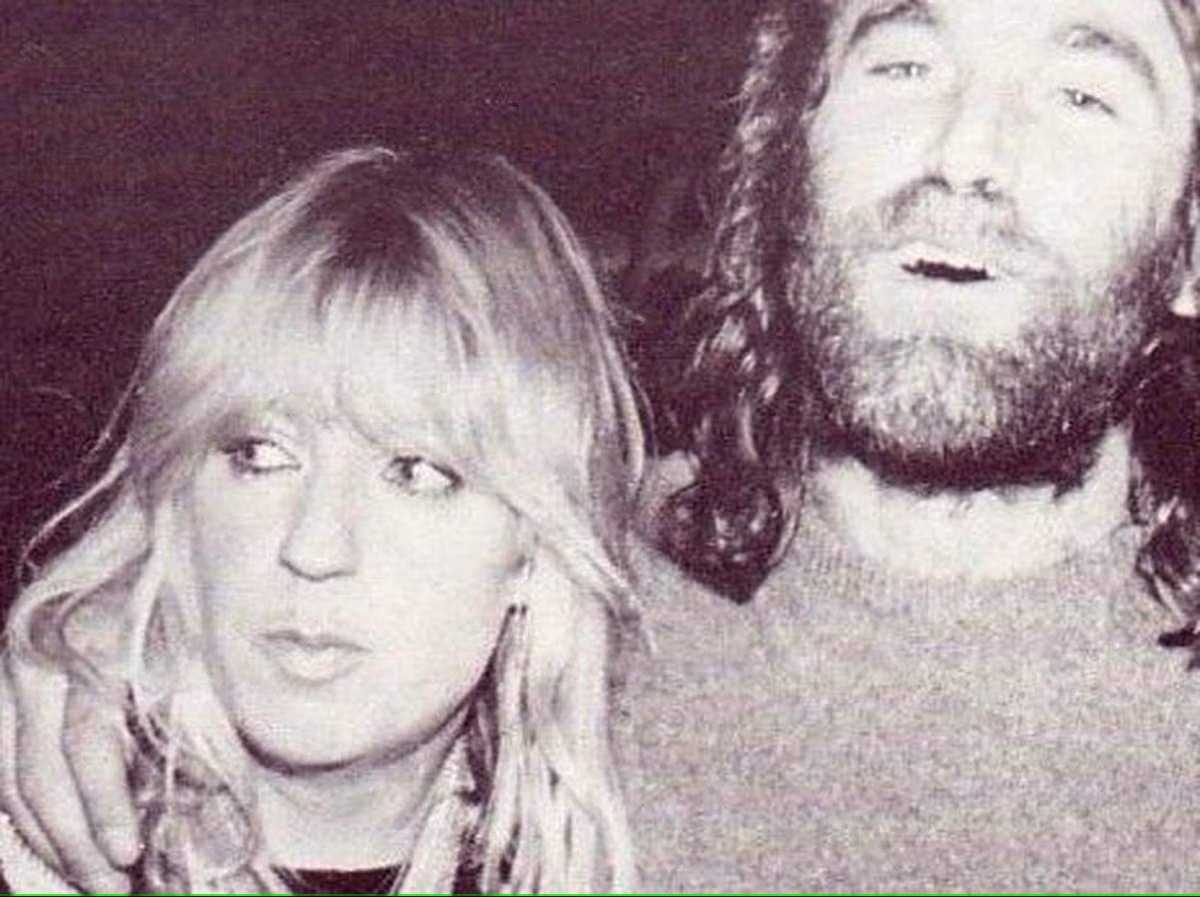 The relationship between Christine and Dennis was filled with as much passion and fire as their respective musical careers. They were both strong-willed and fiercely independent individuals, which led to a roller-coaster romance filled with soaring highs and devastating lows. Both were struggling with the pressures of fame and their personal demons. Dennis battled with substance abuse, and Christine faced the challenges of being in a high-profile band while navigating her turbulent relationship.
Despite the odds, their love story persisted, and they continued to support each other professionally. Dennis Wilson was known to attend Fleetwood Mac's recording sessions and even contributed his vocals to Christine's 1984 solo album. In turn, Christine was a source of inspiration for Dennis, encouraging him to explore his songwriting and expand his musical horizons.
The Struggles and Tragedy
As the 1970s drew to a close, so did the relationship between Christine McVie and Dennis Wilson. Their fiery romance, though intense and passionate, ultimately succumbed to the weight of their individual struggles and the pressures of the music industry.
Christine McVie continued her successful career with Fleetwood Mac, while Dennis Wilson faced increasingly difficult personal challenges. In the years following their breakup, Christine remained a vital force in Fleetwood Mac, helping to shape the band's sound and success with her songwriting and vocal talents. She would eventually marry Eduardo Quintela in 1986, though they later divorced in 2003.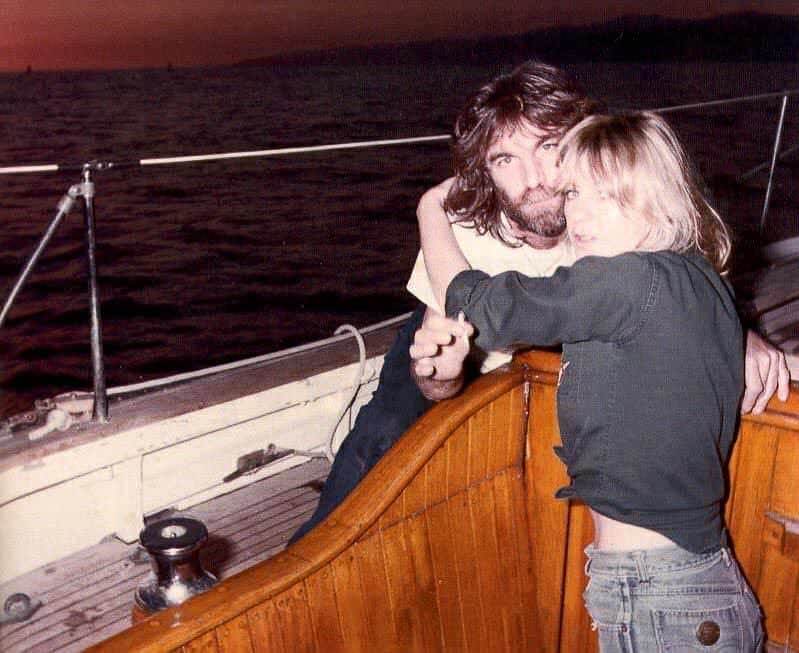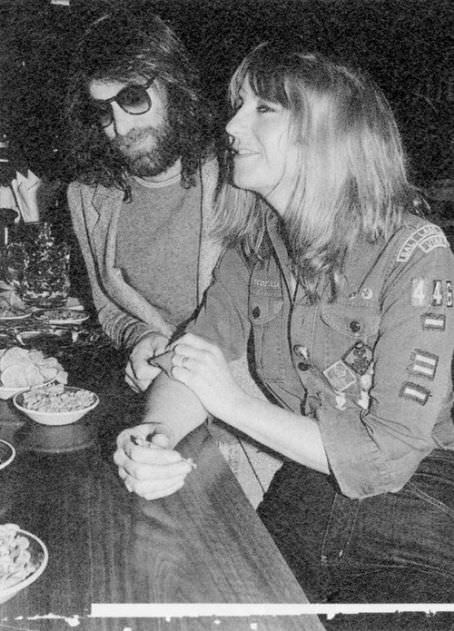 Dennis Wilson, on the other hand, continued to wrestle with substance abuse issues that ultimately contributed to his untimely death in 1983. Despite the turbulence of his personal life, Dennis remained an influential figure in The Beach Boys, leaving behind a rich musical legacy that is still celebrated today.
The Musical Legacy
The love story between Christine McVie and Dennis Wilson may have been short-lived, but it remains a significant chapter in the lives of these two iconic musicians. Their relationship serves as a testament to the power of love, passion, and music as a unifying force.
Both Christine McVie and Dennis Wilson have left their mark on the world of music, contributing to some of the most memorable songs and unforgettable moments in rock history. Christine continues to perform and create music, delighting fans with her timeless voice and undeniable talent. Though Dennis Wilson is no longer with us, his contributions to The Beach Boys and his solo work are celebrated and remembered by fans and fellow musicians alike.