Jim Morrison and Pamela Courson met at a nightclub in 1965, while Courson was an art student at Los Angeles City College. The couple met at a young age, Morrison was 21, and Courson was 19 years old. They were deeply in love with each other, but their relationship was tumultuous, emotionally unstable, and they also fought and abused each other. Despite their tormented relationship, the couple was always able to reconcile.
In 1971 after the recording of L.A. Woman, Jim left the band and moved with Pamela to Paris, where he devoted himself solely to poetry and escaped from the rock 'n' roll lifestyle. His destructive lifestyle had begun to catch up with him; he had grown a beard and gained significant weight. They were both addicted to alcohol and drugs at that time.
Jim Morrison's Death
For the rest of the world, the couple was enjoying their stay in Paris. On July 3, 1971, the sudden death of Morrison shocked the music world. He took opium and went to take a bath because he was feeling uncomfortable. He assumed to counteract the effects of the drug with a shower. Pam later discovered him lying dead in the bathtub of their apartment. The coroner's report listed his cause of death as heart failure, although no autopsy was performed.
Pamela Courson's Death
After Morrison's death, Courson continued to live in Los Angeles. During that time her drug addiction got worsened and she was growing more and more delusional. She began calling herself Jim Morrison's wife and would sometimes even tell friends she was awaiting a phone call from him. On April 25, 1974, Pam died of a heroin overdose at the Los Angeles apartment at the age of 27, the same period at which Jim Morrison died. Her parents intended that she be buried next to Morrison at Pere-Lachaise cemetery in Paris, but due to legal complications with transporting the body to France. She was buried at Fairhaven Memorial Park in Santa Ana, California, under the name "Pamela Susan Morrison."
#2

amela Courson and Jim Morrison with a dog, 1969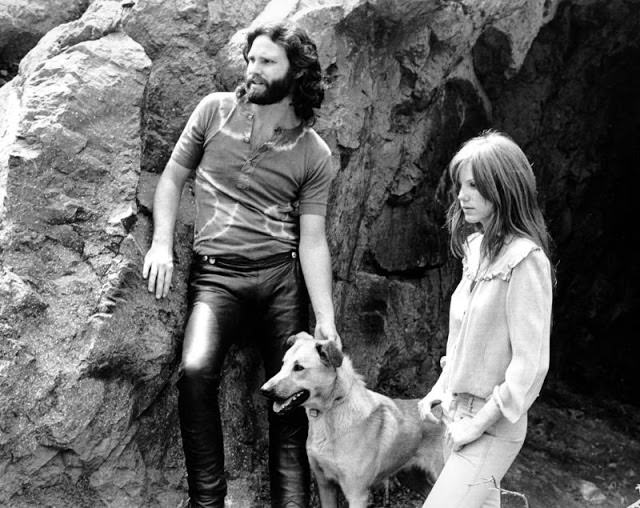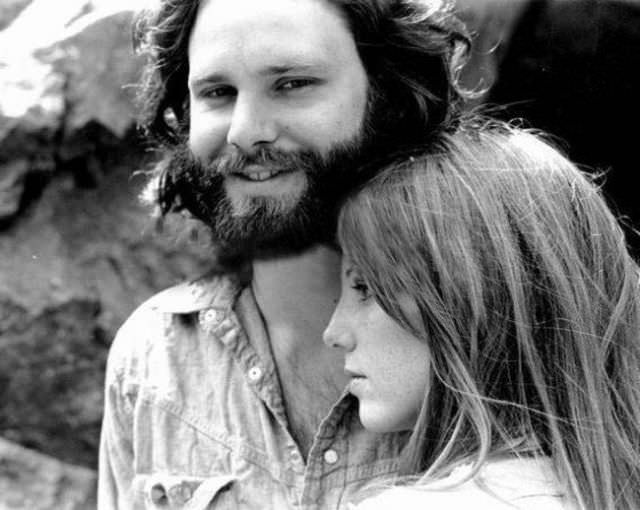 #7

Pamela Courson and Jim Morrison on a lovely evening, 1970
#8

Pamela Courson and Jim Morrison, 1969
#9

Last known image of Jim Morrison and Pamela Courson at Hôtel De L'Oise, June 1971
#12

Jim Morrison 'levitating' Pamela Courson, 1968
#13

Pamela Courson and Jim Morrison
#14

Jim Morrison with his girlfriend Pamela Courson
#15

Jim Morrison and Pamela Courson in Paris, 1971
#16

Pamela Courson and Jim Morrison, 1969
#17

Jim Morrison and Pamela Courson in a cave, 1969
#19

Pamela Courson and Jim Morrison in a theatre
#20

Pamela Courson and Jim Morrison