Siège d'Amour, also known as the Love Chair, is an extraordinary and highly imaginative chair that was designed for King Edward VII, who was then known as Prince Bertie, during his youthful escapades in Paris. The chair was made to measure by the prominent cabinetmaker Louis Soubrier in 1890 and was delivered to the Parisian bordello Le Chabanais for the future king's personal use.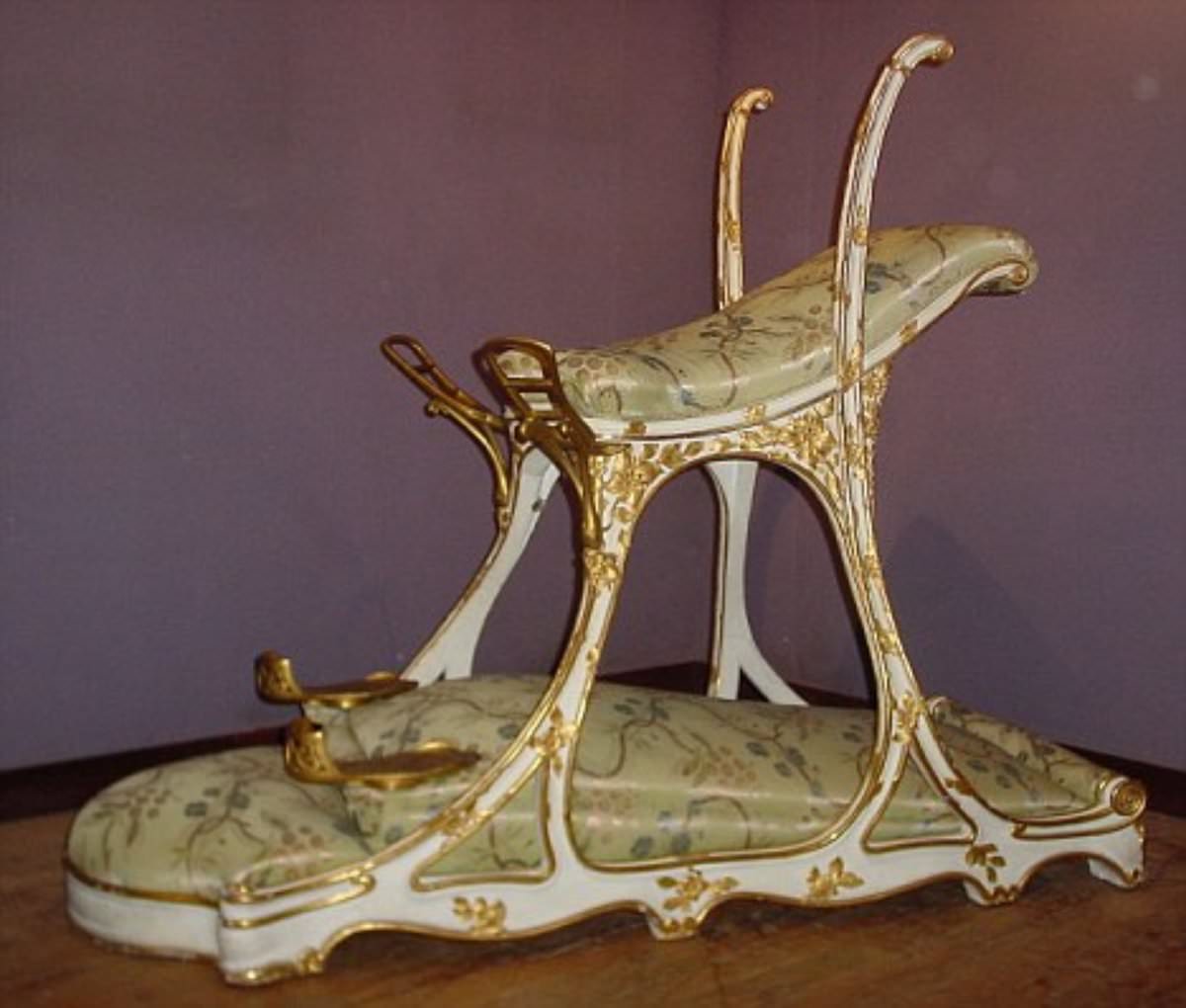 The design of the Siège d'Amour allowed the infamous playboy prince to amuse himself in numerous ways, including with two ladies simultaneously. The chair was designed to accommodate three people, with the two ladies sitting facing each other and the prince sitting behind them, positioned to engage in intimate activities. The chair's design featured adjustable padded headrests, armrests, and footrests, providing maximum comfort for all involved.
Le Chabanais was one of the great bordellos of fin-de-siècle Paris, known for its extravagance and lavish decor. The bordello was opened in 1878, and over the years, it saw visitors as illustrious as Humphrey Bogart, Mae West, Cary Grant, and the future King Edward VII. The bedrooms in the bordello were decorated in exotic styles, including the Turkish Chamber, Pompeii Room, and Japanese Salon, but Bertie's favorite was the Hindu room.
Bordellos were legalized in France in 1802, but they remained controversial throughout the 19th century. Many people viewed them as a necessary evil, while others saw them as a symbol of immorality and degradation. Despite this controversy, bordellos continued to operate in Paris and other major European cities, catering to the desires of the wealthy and powerful.
The Siège d'Amour is a fascinating piece of history that offers a glimpse into the decadence and excess of the late 19th century. It is a testament to the ingenuity of the craftsmen who created it and the desires of the powerful men who commissioned such works of art. Today, the Siège d'Amour is a rare and valuable piece of furniture that is sought after by collectors and enthusiasts alike.