Captain Nieves Fernandez was a legendary guerilla leader during the Japanese occupation of the Philippines in World War II. As the only known female guerilla leader in the country, she became an icon of bravery and resistance against the occupying forces.
Before the war, Fernandez was a schoolteacher in her hometown of Ormoc City on the island of Leyte. When the Japanese invaded the Philippines in 1941, she immediately joined the resistance movement, along with her brothers and other relatives. She quickly rose through the ranks and became a commander of her own guerilla unit.
Fernandez's unit was known for their fearless attacks on Japanese patrols and supply lines. One of her most famous tactics was the use of a long knife, which she used to silently kill Japanese soldiers while they were sleeping. She demonstrated this technique to US Army Pvt. Andrew Lupiba in a now-famous photo taken by Stanley Troutman on November 7, 1944, in Mabuhay Las Piñas on Leyte Island.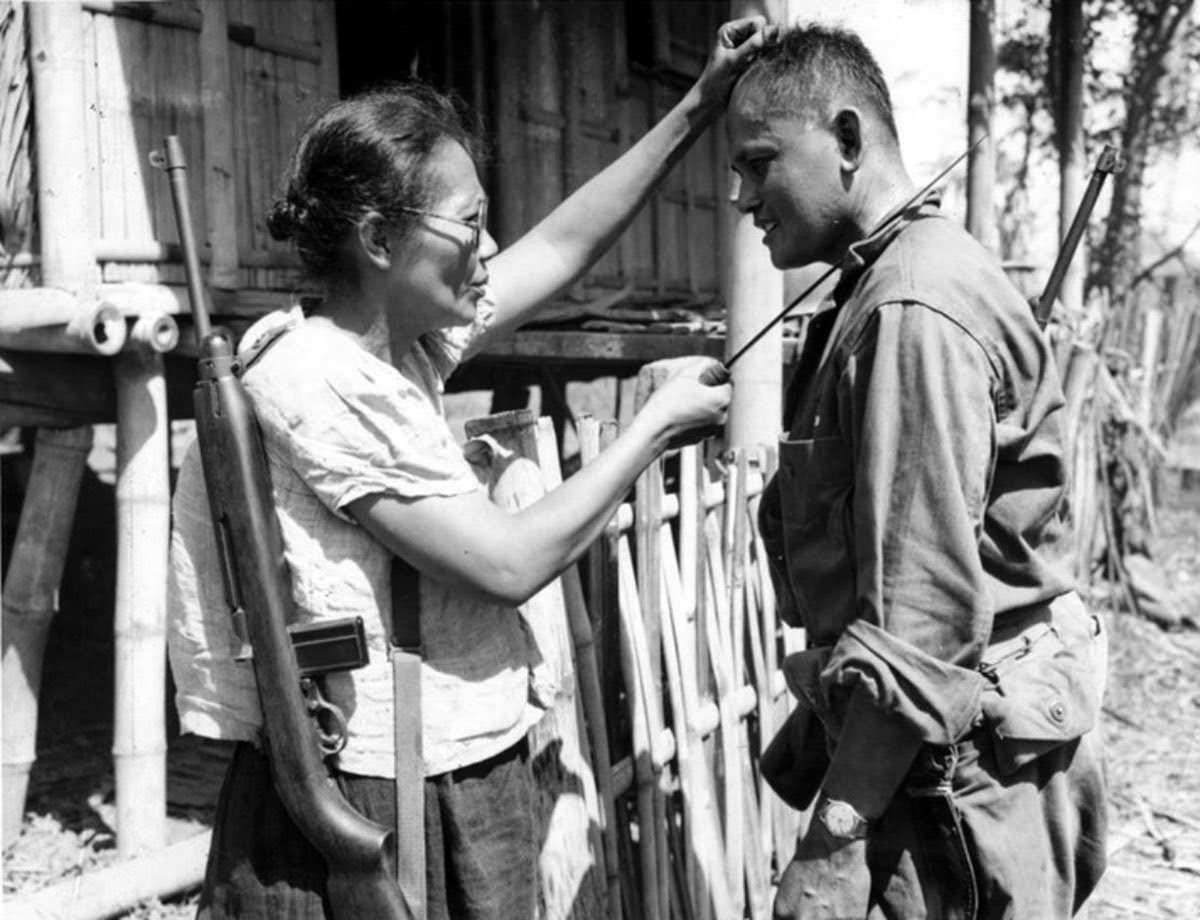 Despite the danger, Fernandez was determined to fight for her country's freedom. In an interview with the Philippine Star in 1998, she said, "I did not think of myself as a woman. I thought of myself as a fighter. I was fighting for my country."
Fernandez's bravery and leadership were recognized by the US Army, who awarded her the Medal of Freedom in 1945. She was also awarded the Philippine Medal of Valor, the country's highest military honor.
After the war, Fernandez returned to teaching and became a school principal. She continued to advocate for veterans' rights and was active in the veterans' organization. She also served as a mentor to other women in her community, encouraging them to pursue education and leadership roles.
Fernandez's legacy as a trailblazer for women in the military and a symbol of Filipino resistance lives on today. In 2017, the Philippine Army honored her by naming a military camp after her in her hometown of Ormoc City. The camp is home to the 78th Infantry Battalion, which is tasked with protecting the city and surrounding areas.