Karen Carpenter, born on March 2, 1950, in New Haven, Connecticut, was an extraordinarily gifted singer and drummer who, along with her brother Richard, formed the iconic duo known as The Carpenters. With her angelic voice and the duo's signature melodic pop sound, Karen Carpenter left an indelible mark on the world of music in the 1970s. Her tragic death at 32 due to complications from anorexia nervosa brought attention to the dangers of eating disorders and sparked discussions about mental health in the entertainment industry. Despite her untimely passing, Karen Carpenter's musical legacy continues to influence and inspiring artists today.
Early Life and Musical Beginnings
Karen Carpenter and her brother Richard grew up in a music-loving household, with both parents encouraging their children's musical talents. Karen initially focused on playing the drums, but her captivating contralto voice would later propel her to stardom. The siblings formed the Richard Carpenter Trio in 1965, eventually becoming the duo known simply as The Carpenters.
The Carpenters: Rise to Fame
The Carpenters signed with A&M Records in 1969 and released their first album, "Offering," later that year. Although the album was not an immediate success, their cover of the Burt Bacharach and Hal David song "(They Long to Be) Close to You" became a smash hit in 1970, reaching the top of the Billboard Hot 100 chart.
This marked the beginning of a string of successful albums and singles, including "We've Only Just Begun," "Rainy Days and Mondays," "Superstar," "Top of the World," and "Yesterday Once More." The Carpenters' heartfelt ballads and Karen's emotive vocals resonated with listeners worldwide, making them one of the most successful recording acts of the 1970s.
Karen's Drumming Talent
Though Karen Carpenter's voice often took center stage, her exceptional talent as a drummer should not be overlooked. She was a self-taught drummer who developed a unique and innovative playing style. Karen's skills as a drummer were widely respected, and she was even named the best drummer of 1975 in a Playboy magazine poll. Her ability to combine her drumming talent with her vocal prowess set her apart from her contemporaries and contributed to the duo's signature sound.
Personal Struggles and Anorexia Nervosa
As The Carpenters' fame grew, Karen struggled with the pressures and expectations of life in the public eye. She developed anorexia nervosa, an eating disorder characterized by an obsessive fear of gaining weight and extreme restrictions on food intake. Karen's battle with anorexia nervosa began in the early 1970s and continued throughout her career. Despite efforts to seek treatment and support from her family, her health declined.
Tragic Passing and Impact on Eating Disorder Awareness
Karen had a fixation with her weight from her earliest days performing with Richard. As a teenager, she dropped at least 25 pounds on a widespread and severe weight-loss program called "the Water Diet." In her 20s, she was skinny and healthy, maintaining a weight of 120 lbs. Her insecurities about appearance grew when she became the biggest pop star of her era. By mid-1975, Karen was forced to cancel her tours of Japan and Europe after she collapsed on the stage in Las Vegas. Her weight had plummeted to only 90 lbs. For the next seven years, she suffered from severe weight loss.
Karen's condition was getting worse because she began avoiding food whenever possible and even had been using ipecac syrup to induce vomiting. Karen was suffering from an eating disorder called anorexia nervosa; she never gained control of her eating disorder and suffered from it for the rest of her life. The condition was virtually unknown to the public at this time. Although Karen was happy with her slim figure, she wore low-cut silky gowns that clung to her frail-looking body.
Karen Carpenter passed away on February 4, 1983, from heart failure related to complications from anorexia nervosa. Her death shocked the world and brought much-needed attention to the dangers of eating disorders. Karen's passing ignited a broader discussion about the pressures those in the entertainment industry faced and the importance of mental health awareness and support. In the years that followed, eating disorder treatment and advocacy organizations saw increased support and recognition, partly due to the visibility of Karen's story.
Legacy and Influence
Karen Carpenter's legacy lives on through her timeless music and the ongoing appreciation of her unique vocal and drumming talents. The Carpenters' songs continue to resonate with audiences of all ages, and their recordings have been reissued and remastered numerous times, ensuring that their music remains accessible to new generations.
Karen's distinctive voice and heartfelt singing style have influenced countless artists across various genres, from pop and rock to country and jazz. Notable singers such as Madonna, Sheryl Crow, k.d. lang, and Adele have cited Karen Carpenter as an inspiration, demonstrating her lasting impact on the music world.
Additionally, Karen's life and struggles have inspired several biographies, documentaries, and a made-for-television movie, which have helped to share her story further and raise awareness about eating disorders and mental health challenges in the entertainment industry.
Recently, a renewed interest in Karen's drumming talent has emerged, with numerous articles and online videos celebrating her skills and contributions as a female drummer in a male-dominated field. This recognition has helped to solidify Karen Carpenter's status as a trailblazer and an inspiration for female musicians worldwide.
Here below are some beatuiful photos of Karen Carpenter from her life.
#1

Karen Carpenter performing on the stage, 1976.
#2

Karen Carpenter performing on the stage in London.
#3

Karen Carpenter poses for a portrait, Los Angeles, 1980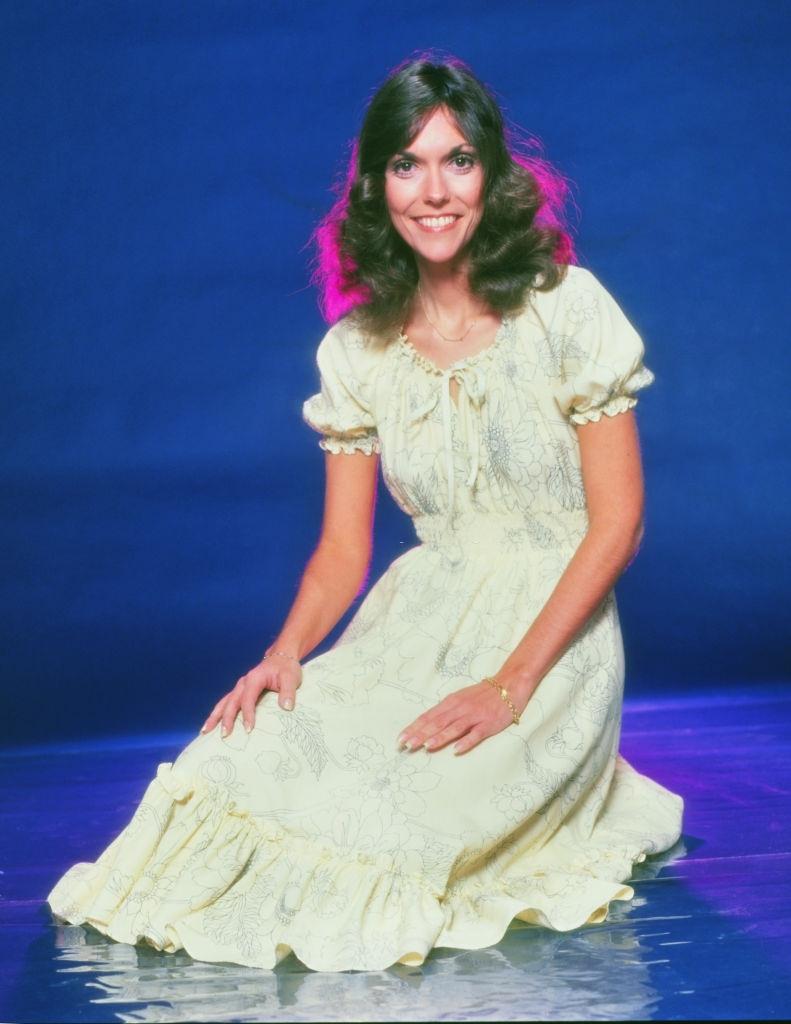 #4

Karen Carpenter celebrating her birthday onto the TV set, 1978.
#5

Karen Carpenter and Richard Carpenter at the Grammy Awards.
#6

Karen Carpenter and Richard Carpenter on the boat in Lake Tahoe.
#7

Karen Carpenter performing in The Johnny Cash Show.
#8

Karen Carpenter in London, 1973.
#9

Karen and Richard with Bette Midler at the 16th Annual Grammy Awards on March 2, 1974.
#10

Karen Carpenter making Funny Face.
#11

Karen Carpenter at the Golden Nugget's 5th Annual Celebrity Softball Game
#12

Karen Carpenter dancing on the stage, 1977.
#13

Karen Carpenter and Richard with Suzanne Sommers on " The Carpenters Space Encounter", 1978.
#14

Karen Carpenter with Richard Carpenter, 1971.
#15

Karen Carpenter and Richard Carpenter during a publicity shots for 'Make Your Own Kind of Music', show.
#16

Karen Carpenter with Richard Carpenter, 1972.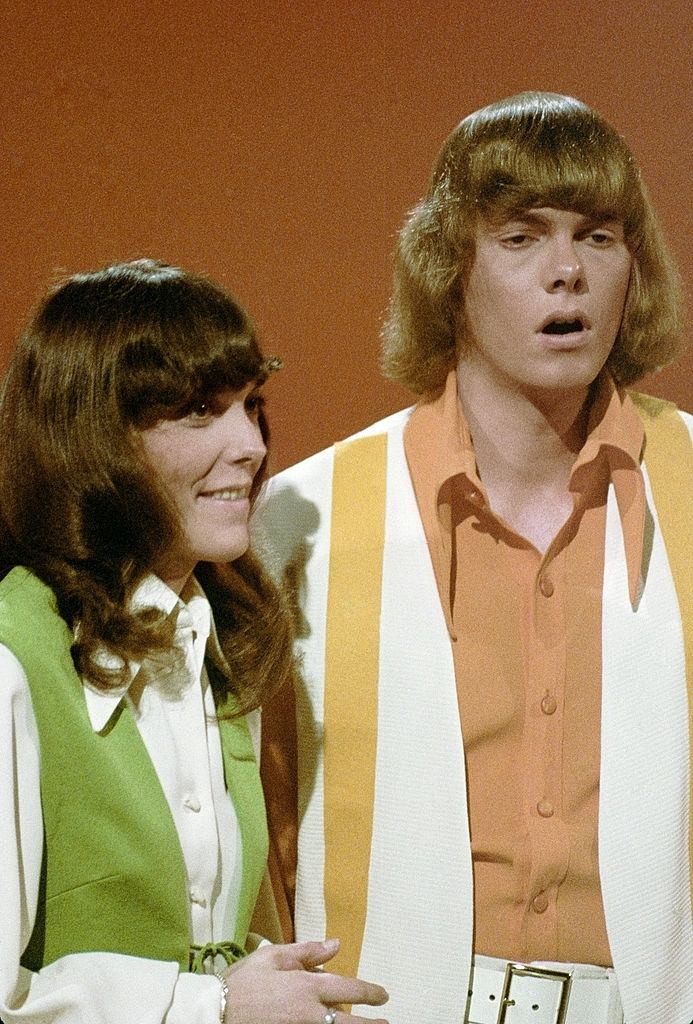 #17

Karen Carpenter playing drums while Richard is singing, 1971.
#18

Karen Carpenter, 1971.
#19

Karen Carpenter with Richard Carpenter, 1972.
#20

Karen Carpenter and Richard Carpenter with fellow band members.
#21

Karen Carpenter with her husband Thomas James Burris.
#22

Karen Carpenter performing on stage.
#23

Karen and Richard corssing a street.
#24

Karen Carpenter and Richard Carpenter with actress Carol Burnett in comedy & variety program 'The Carol Burnett Show,' 1972.
#25

Karen Carpenter and Richard Carpenter during an interview with Jerry Dunphy, 1972.
#26

Karen and Richard Carpenter in Melbourne, 23 May 1972.
#27

Karen Carpenter and Richard Carpenter with president Nixon.
#28

Karen Carpenter performing live onstage, 1974.
#29

Karen Carpenter sleeping on an aircraft during a European tour, 1974.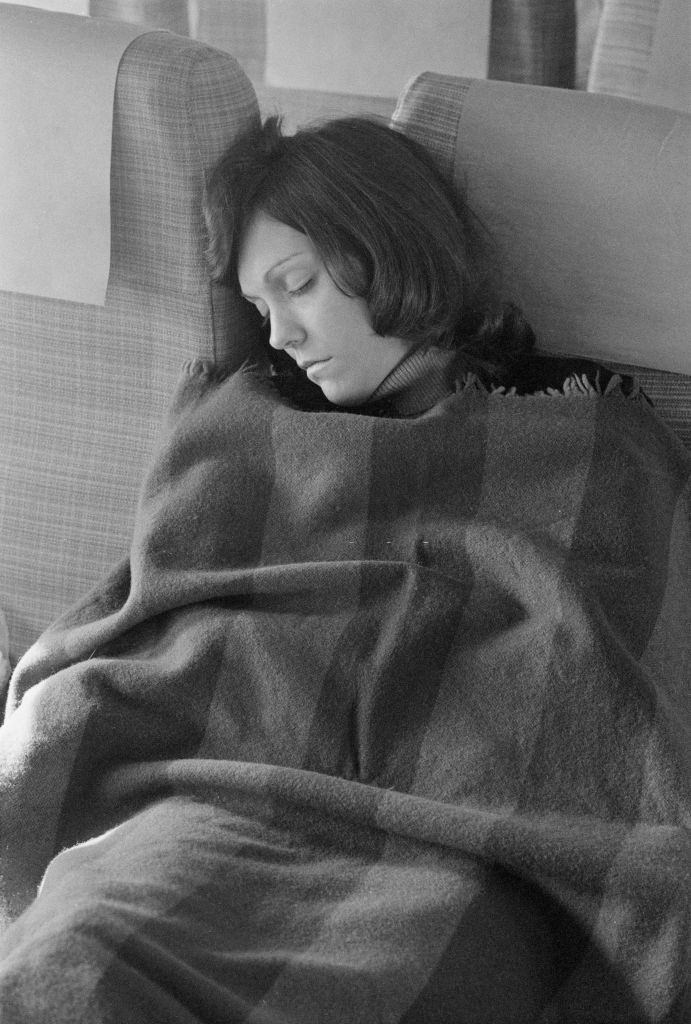 #30

Karen Carpenter with Emmylou Harris at Billboard Music Awards
#31

Karen and Richard Carpenter, 1981.
#32

Karen Carpenter and Richard Carpenter attend the "Popeye", 1980.
#33

Karen Carpenter performing on stage, 1970s.
#34

Karen Carpenter and Richard Carpenter with their band during a European publicity tour, 1971.
#35

Karen Carpenter and Richard Carpenter on the ABC tv special 'Robert Young with the Young', 1973.
#36

Karen Carpenter, 1980s
#37

The parents of Karen Carpenter leave Downey United Methodist Church here, after attending the funeral of Karen, 1983.
#38

Karen Carpenter performing on BBC 'In Concert' series.
#39

Karen and Richard in the lounge of The Hilton Hotel, Amsterdam, 1972.