Cincinnati is the major city of Ohio, settled in 1788. It was initially incorporated as a town in 1809 and officially recognized as a city in 1819. In the late 19th century, Cincinnati was one of the rapidly growing and thriving cities in the United States. It became an important industrial, economic, political, and literary center. The major industries were iron, meatpacking, cloth production, and woodworking. Cincinnati had the largest brewing industry in the United States before the Prohibition. The population grew steadily, and many civic and cultural institutions were founded. The success continued throughout the first two decades of the 20th century and disrupted during the great depression. The world's first reinforced concrete skyscraper was also built in Cincinnati in 1903. New infrastructures were built, including Union Terminal, the post office, and the large Cincinnati and Suburban Telephone Company Building.
Here below, we have compiled a list of spectacular historical photos of old Cincinnati that show streets, roads, landmarks, and everyday life of Cincinnati at the beginning of the 20th century.
#1

Mount Adams Incline, Cincinnati, circa 1908
#2

Fourth Street, Cincinnati, Ohio, 1907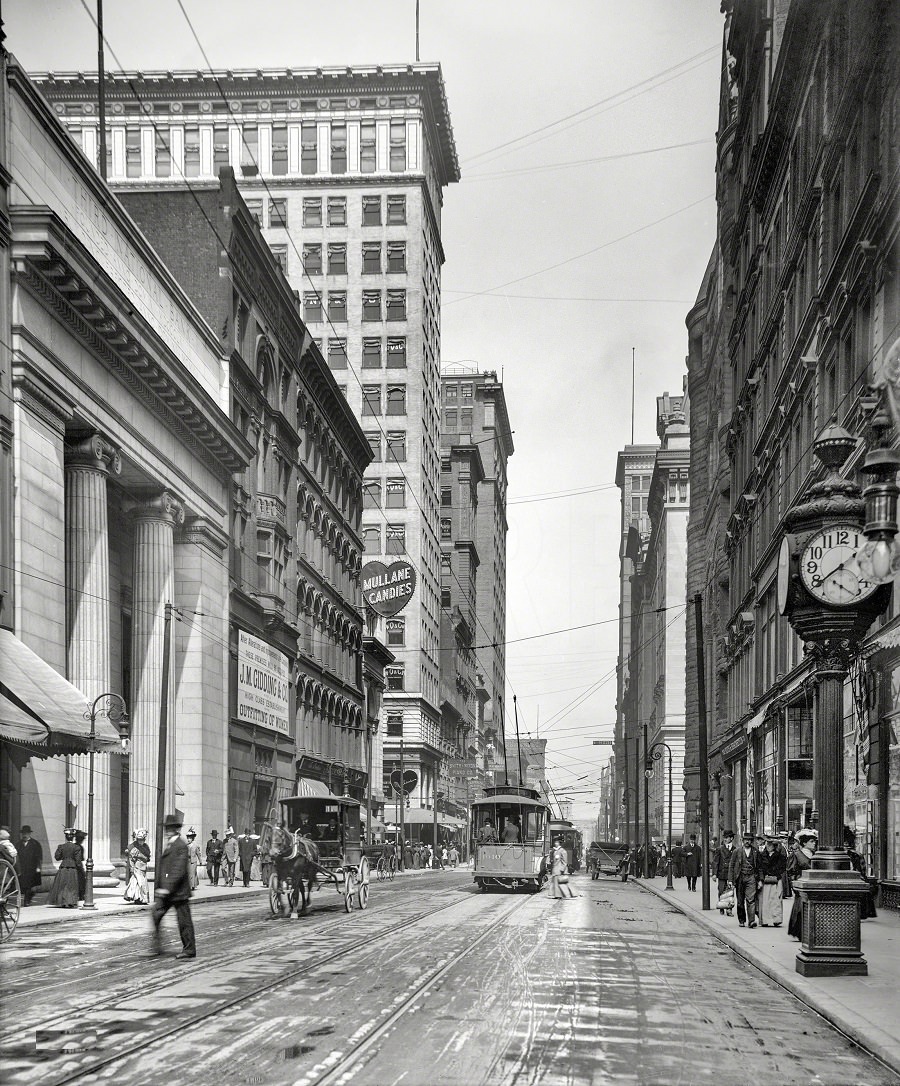 #3

Main entrance to Eden Park, Cincinnati, Ohio, circa 1906
#4

Reservoir and pumping station, Eden Park, Cincinnati, 1904
#5

The Arcade, Cincinnat circa 1905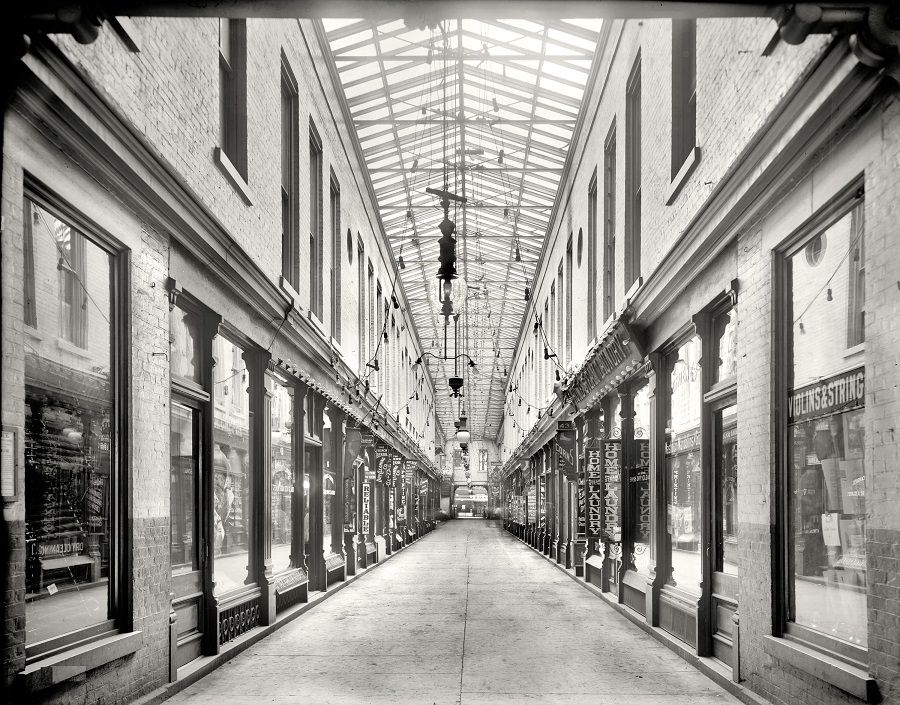 #6

Mount Adams across Ohio River from Covington, Cincinnati, 1905
#7

Fifth Street north from Race, Cincinnati circa 1907
#8

Music Hall, Washington Park and Cincinnati Music Hall on Elm Street, 1906
#9

Elsinore Tower entrance, Eden Park, Cincinnati circa 1904
#10

University of Cincinnati, 1904
#11

Tyler Davidson Fountain, Cincinnati, 1904
#12

Lafayette and Franklin Banks and Masonic Temple, Third Street, Cincinnati circa 1900
#13

Coney Island and the midway, Cincinnati circa 1910
#14

Vine Street at Fifth, Cincinnati, 1907
#15

The Ohio River circa 1910
#16

Up the hill by trolley, Cincinnati circa 1909.
#17

Cincinnati from Mount Adams, 1909
#18

Federal Building (Custom House and Post Office), Cincinnati, 1907
#19

Fourth Street east from Race, Cincinnati circa 1910
#20

Mercantile Library Building, Walnut Street, Cincinnati, Ohio, circa 1910
#21

Price Hill Incline. Part of the Cincinnati streetcar and freight elevator system circa 1906.
#22

Cincinnati Arcade, 1910
#23

Central Union Station, Cincinnati, Ohio, circa 1905
#24

Government Square, Cincinnati circa 1905
#25

Fountain Square, Cincinnati, 1907
#26

Chester Park, Cincinnat circa 1909
#27

Lake and clubhouse, Chester Park, , Cincinnati circa 1906
#28

New pumping plant on Ohio River, Cincinnati circa 1906
#29

Chester Park, Cincinnati circa 1910
#30

Rookwood Pottery, Cincinnat circa 1906
#31

Mount Adams incline, Cincinnati circa 1906
#32

Inclined plane, Cincinnati, 1904
#33

Game of craps, Cincinnati, Ohio, August 1908
#34

The sidewheeler Cincinnati passing under the Roebling Suspension Bridge, Cincinnati, 1906
#35

The Coney Island, Cincinnati in 1907.
#36

Suffragette posed in police uniform to illustrate woman police concept, Cincinnati, September 23, 1909.
#37

An exciting moment at the Newsboys' Picnic, Cincinnati, August 1908
#38

The Ohio River circa 1907
#39

The Ohio River circa 1906
#40

Fourth Street east from Race Street, Cincinnati, Ohio, circa 1910
#41

Walnut Street, Cincinnat circa 1910
#42

Elm Street, Cincinnati, 1905
#43

Cincinnati from Mount Adams, circa 1909
#44

The Ohio River circa 1904
#45

Marie Costa, basket seller, lives at 605 Elm Street, Cincinnati, August 1908
#46

Lena Lochiavo, 11 years old, Basket Seller, Sixth Street Market, Cincinnati, August 1908
#47

Harry McShane, 134 Broadway, Cincinnati, 1908
#48

Burnet House and Chamber of Commerce, Cincinnati, 1900
#49

Lafayette and Franklin Banks, Third Street, Cincinnati circa 1905
#50

Fort Thomas, Cincinnati circa 1907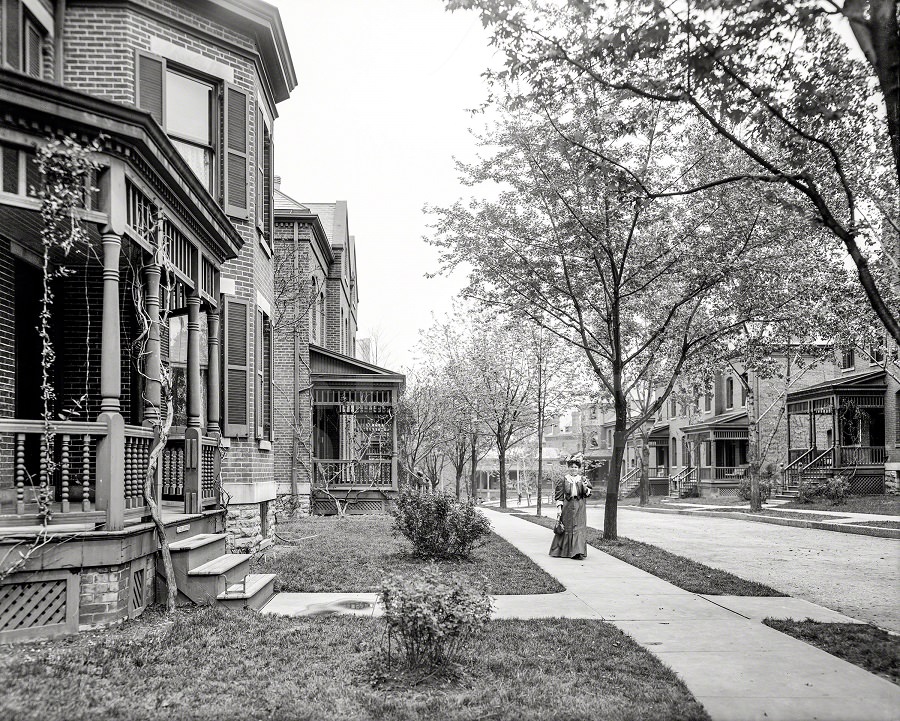 #51

Traction Building, Walnut and Fifth, Cincinnati, Circa 1906
#52

The Water Tower at Fort Thomas, , Cincinnati circa 1907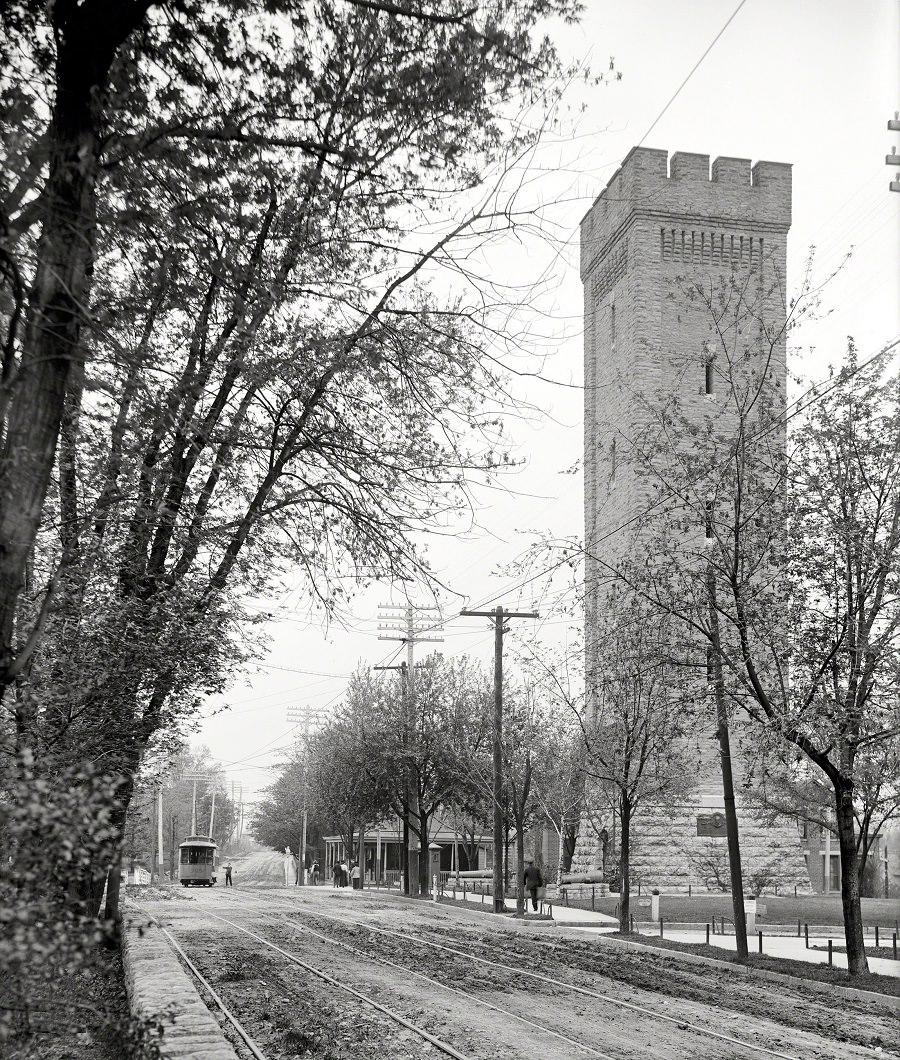 #53

Fourth Street, Cincinnati, 1910
#54

Garfield statue, Cincinnat, 1906
#55

Lena Lochiavo, 11 years old, 209 West Sixth Street, Cincinnati, August 1908
#56

Greeno Spring Works, Cincinnati, August 1908
#57

Fourth Street looking east from Race, Cincinnati, 1900
#58

Fourth Street west from Main, Cincinnati circa 1907