While Charlotte's economy began to change during the 1980s, the banking industry became the next frontier. Due to a North Carolina law that allowed branches across the state. In 1982, Hugh McColl, a North Carolina National Bank banker, bought a small out-of-state bank. The innovation resulted in an overhaul of banking laws across the country. Major league sports arrived in Charlotte as it broke into the top 20 U.S. cities. Charlotte Hornets were founded in 1988 in a region known for its love of college basketball (especially since Duke University and the University of North Carolina at Chapel Hill have long-standing rivalries, a tradition that Michael Jordan shared with his Tar Heel roots).
Mecklenburg County's population doubled between 1990 and 2015, surpassing one million residents. Charlotte's city, county, and outlying towns, still technically separate but facing the same challenges of rapid urbanization, building new hospitals, schools, roads, and Charlotte's first modern light rail transit lines.
Below are some stunning vintage photos that will take you back to the 1980s in Charlotte.
#1

Terrell building, 1980s
#4

The LRC, Giles, and Kratt taken from the quad, 1980s
#5

Giles and Kratt taken from the quad, 1980s
#6

The ATC building on the left and the Citizens building on the right, 1986
#7

The Library (LRC) from the side along the front entrance, 1980s
#8

The Library (LRC) extension construction, 1982
#9

Library (Exterior) After Construction, 1980s
#10

the Citizens center on Central Piedmont Community College Campus, 1980s
#11

Citizens Center under construction, 1980s
#12

The Central Piedmont Community College welcome and registration center, 1980s
#13

Majors bookstore construction, 1970s
#14

the sign for the bookstore in the basement of Garinger (Central high), 1980s
#15

Hebrew United Brotherhood, 1980s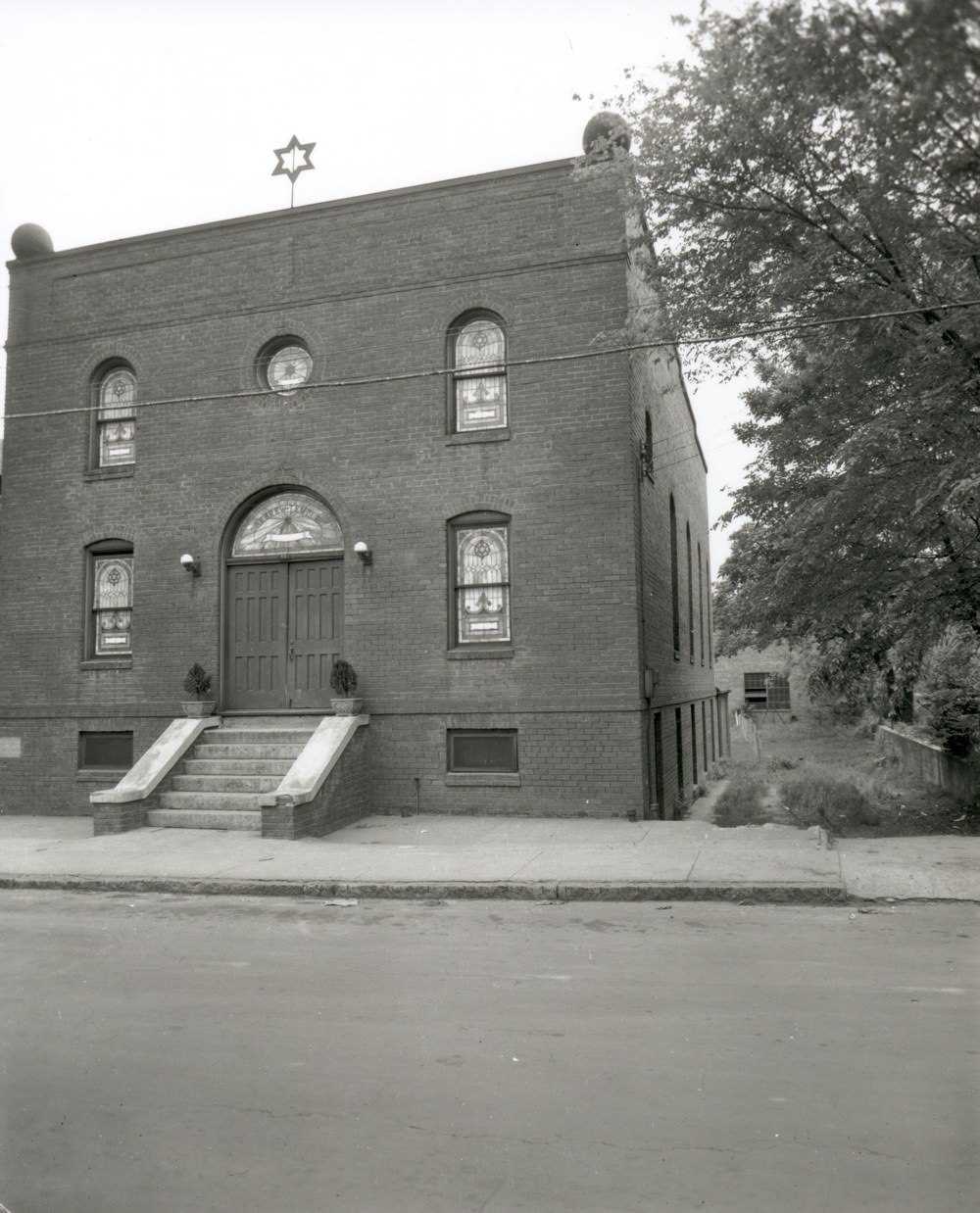 Charlotte's first synagogue, the Hebrew United Brotherhood, was erected in 1916 at 409 West 7th Street (now Fourth Ward). There were twenty-five families in the original congregation. William Greenberg, who came in the 1930s was the first English-speaking Rabbi. The Seventh Street Synagogue was sold to the Mormons; the building is no longer standing.
#16

Morrison Hall Dorm Room, 1980s
#17

Biddle Hall from southeast, 1980s
#18

Library (Exterior) After Construction, 1980
#19

Aerial view of Central Piedmont Community College, and construction of Citizens Center, 1980s
#20

Smith Hall, Charlotte, 1980s
#21

McCrorey Theological Seminary, 1980s
#22

Van Every building, 1980s
#23

Majors Bookstore, 1986
#24

Belk at Central Piedmont Community College, 1987
#25

Student/ visitor parking lot at Central Piedmont Community College, 1980s
#26

The construction behind old Central building, 1980s
#27

The Central Forum Cafeteria, Charlotte, 1980s
#28

The inside of old central high, in the auditorium full of students for graduation, 1980s
#29

Welcome and Registration Center, 1980s
#30

Majors Bookstore, 1986
#31

Elizabeth Avenue Median, 1980s
#32

Citizens Center under Construction, along Independence Boulevard, 1980s
#34

Smith Cottage, Charlotte, 1980s
#35

Students in a science classroom, Charlotte, 1980s
#36

Students speaking at a Johnson C. Smith University Homecoming football game, 1980s
#37

Interior of James B. Duke Memorial Library, 1980s