This series of images was taken in the mid-to-late-1970s, and Debbie Harry seemed to represent the gritty, calm, and eccentric New York City that carried stories of dread and new sounds and events around the world. Chris Stein got close to her. Co-founder, songwriter, and guitarist Stein captured many photos of the hymned Harry. Blondie hung around with David Bowie, Iggy Pop, Suzi Quatro, Jon Jett, Suicide, Nile Rodgers, and The Buzzcocks, as captured by Stein.
Within a few years, Manhattan got new, glowing, a place of forms and officialdom, insurances, and police – the sheer numbers! Over style, spontaneity, and panache were preferred over corporate compliance and type. Despite the changes in places like Buskwick, New York City still retains its old spirit.
Debbie Harry said:
I had no idea that Chris was a voyeur when I met him. How could I know? His mother told me when we met that his personality was fully intact as a tiny baby.
#1

This was in our apartment on 17th street of Sixth Avenue that burned down.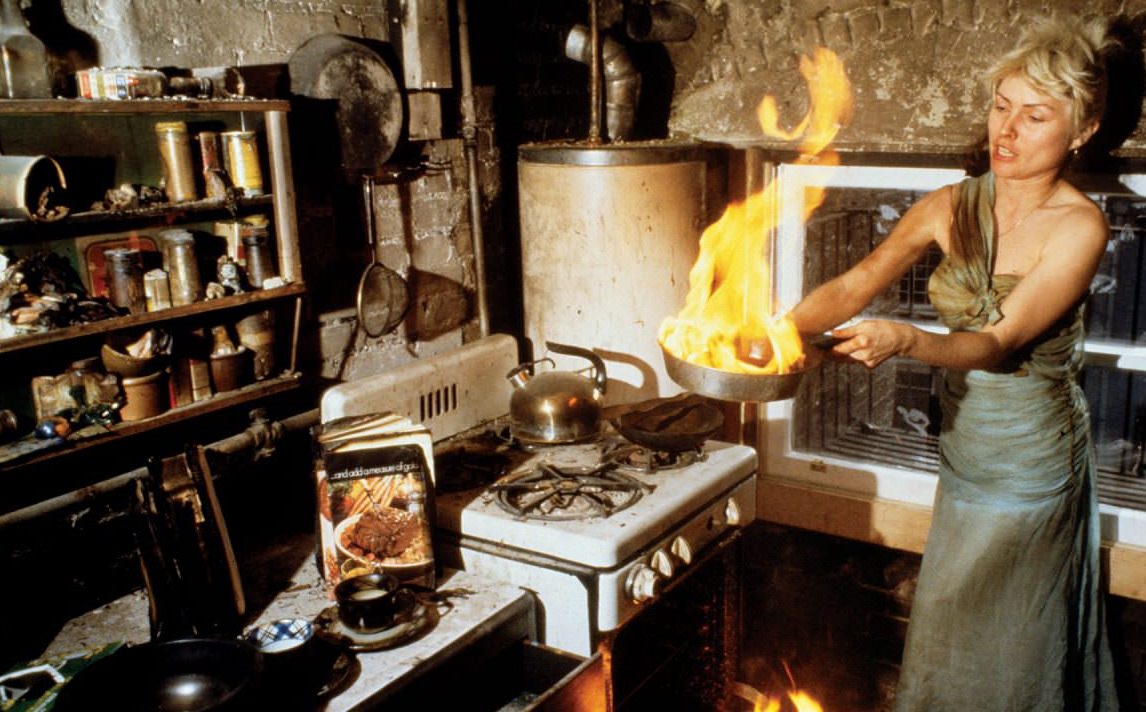 We were on tour and my mother called me up and said:"Listen, don't get upset, but your house burned down." We never lived there again. We went back and staged that. Allegedly that's Marilyn Monroe's dress that she's wearing, but we can't prove it." – Chris Stein, via Smithsonian Mag
#3

Debbie Harry, Suzi Quatro, and Joan Jett in a studio in Los Angeles, where Suzi was recording with producer Mike Chapman.
#4

Debbie with Martin Rev (left) and Alan Vega (right) of Suicide
#5

Stein reflected in Debbie's shades
#7

Debbie and David Bowie backstage during The Idiot tour, 1977
#8

Debbie with The Buzzcocks:
#11

From left to right: Chrissie Hynde, Pauline Black (then of Selecter), Debbie, Poly Styrene (then of X-Ray Spex), Viv Albertine (then of the Slits), and Siouxsie Sioux of Siouxsie and the Banshees, London, 1980
#12

Nile (Rodgers) and Bernard (Edwards) confer about something during the production of Debbie's first solo album, KooKoo – 1981