Debbie Harry is a singer, actress, and songwriter, she is well-known as a lead singer for the band Blondie. Harry's music career spans over five decades and her songs topped the music charts in the U.S. and UK many times. Before starting the music career, Harry did many jobs,  including a secretary and dancing. With her blond hair, stunning looks, high cheekbones, and commanding, cool style Harry became a pop music icon of the 80s and 90s. In 1981, Harper's Bazaar named her to their 10 Most Beautiful Women in America list. And she is also ranked 18 in VH1's 100 Sexiest Artists.
Music Career
She started her musical career as a backing singer for the folk-rock group. She also joined many other bands before making her own band. Harry met guitarist Chris Stein and they formed Blondie, the band quickly became regulars at Max's Kansas City and CBGB in New York City. released their self-titled debut album in 1976, their third album Parallel Lines (1978) was a huge success and made Harry an international star. Harry served not only as lead vocalist for the group but wrote many of its songs with Stein. She continued her success with the 'Blondie', eventually, the band broke in 1982. Stein became ill and Harry took a break to look after him, but the relationship did not survive.
Harry released her solo album 'KooKoo' in 1981 and after 5 years she released another solo album 'Rockbird'. In 1997, Harry reunited with her Blondie bandmate and they released their first album 'No Exit' after 15 years. The group went on tour in 2008 to celebrate the 30th anniversary of 'Parallel Lines'.
Acting Career
Debbie Harry made her screen debut with the thrilling film 'Deadly Hero' in 1975, she also appeared in art films for Amos Poe. She got a lead role in 1980 when she was cast opposite to James Wood in 'Union City' in 1980. She went on to land roles in many movies including 'Hairspray (1988)', 'Heavy (1995)', 'Six Ways to Sunday (1997)' and many more. In addition to the film, Harry has appeared in many television series. In August 2019, she published her memoir, "Face It".
Personal life
Harry was in a relationship with Blondie guitarist Chris Stein, but the couple split in 1989. She admitted they were both drug users during their relationship. She also revealed that she was in a relationship with several women in her youth. In her memoir, Harry described that she had been raped at knifepoint during a burglary of the home she shared with Stein.
Here below are some stunning photos of young Debbie Harry from her life and career.
#1

A young Debbie Harry reading a book, early 1950s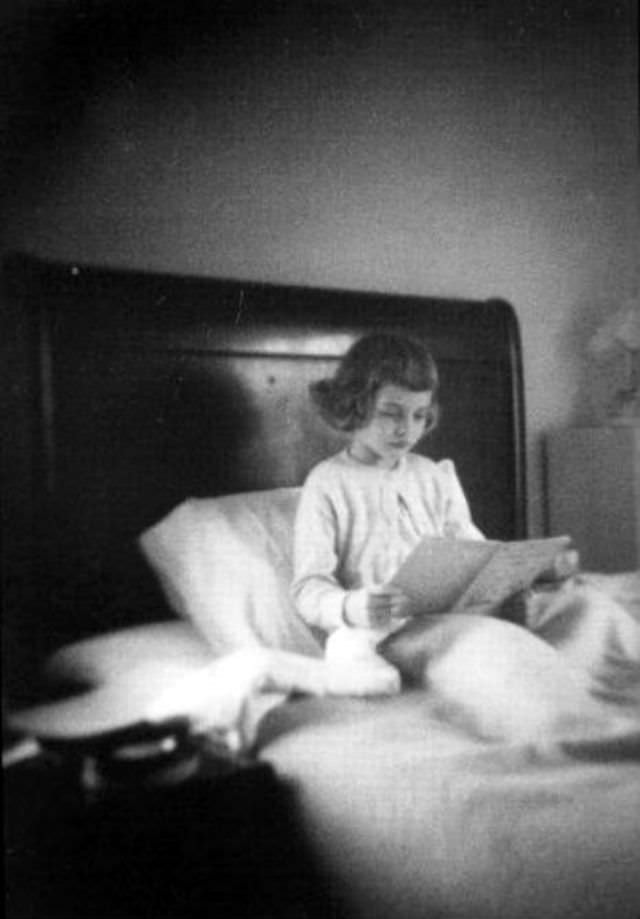 #2

Debbie Harry, when she was in the 10th grade.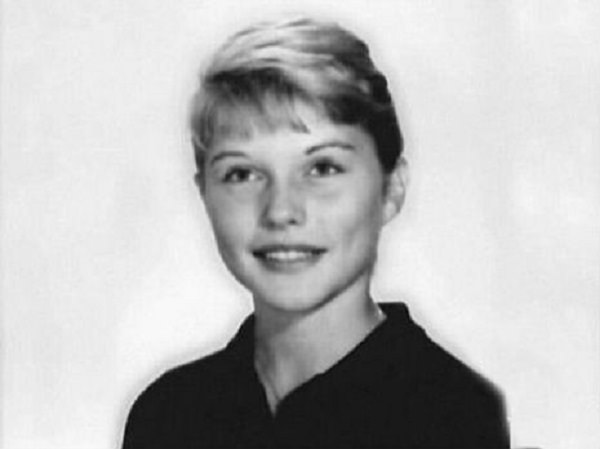 #3

Debbie Harry's senior photo from the Hawthorne High School yearbook, 1963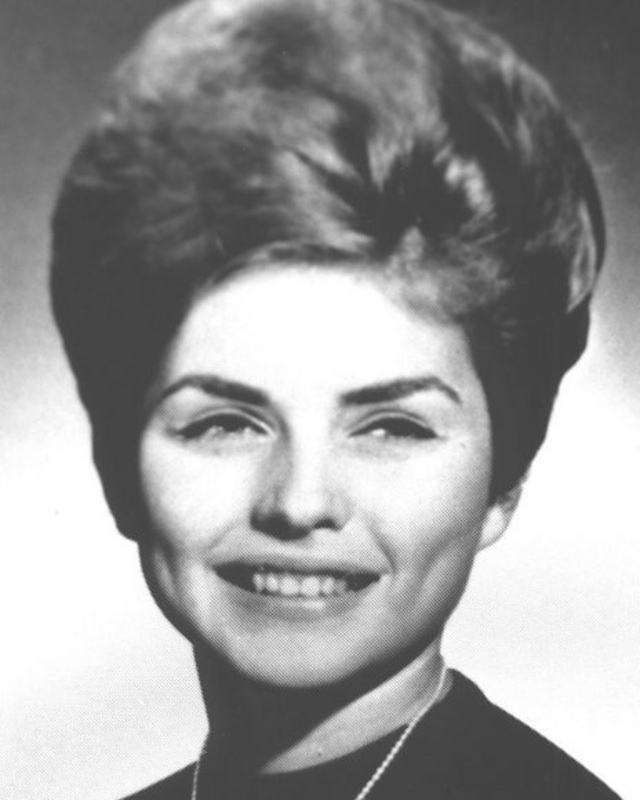 #4

Debbie Harry in New York City, 1978.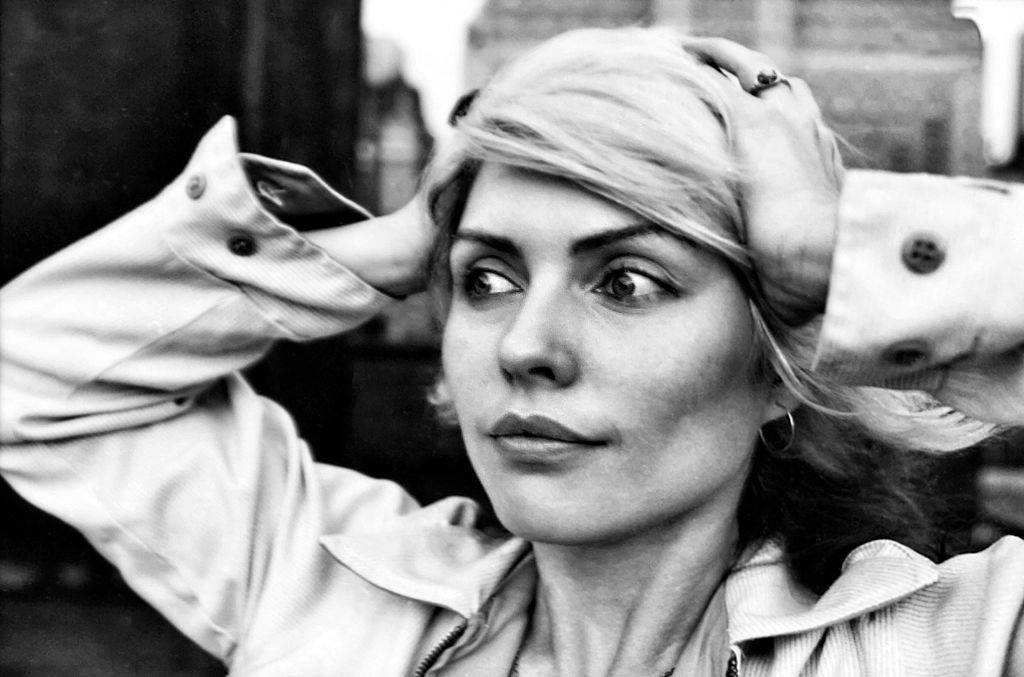 #5

Debbie Harry on route to Philedelphia, 1978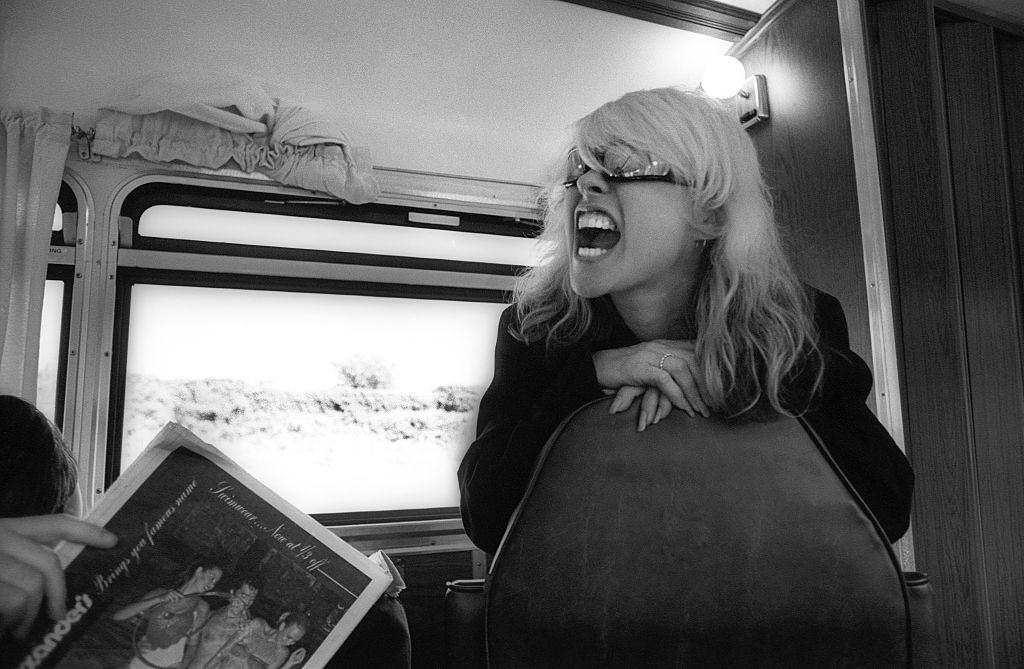 #6

Debbie Harry licking a white label vinyl record which she had kissed, 1978.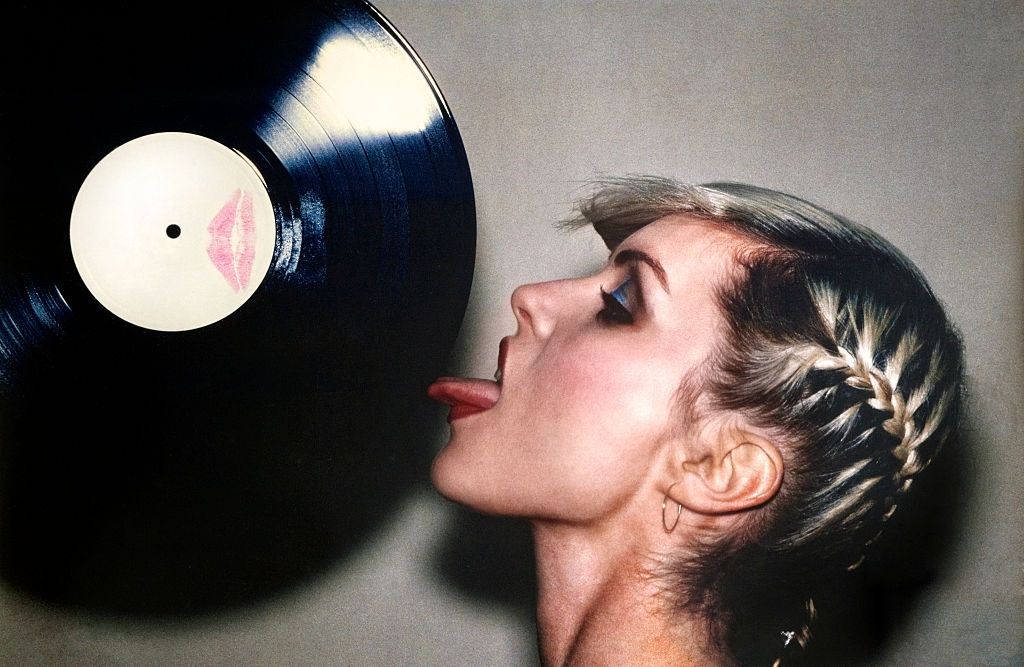 #7

Debbie Harry with her friends in New York hotel room, 1978.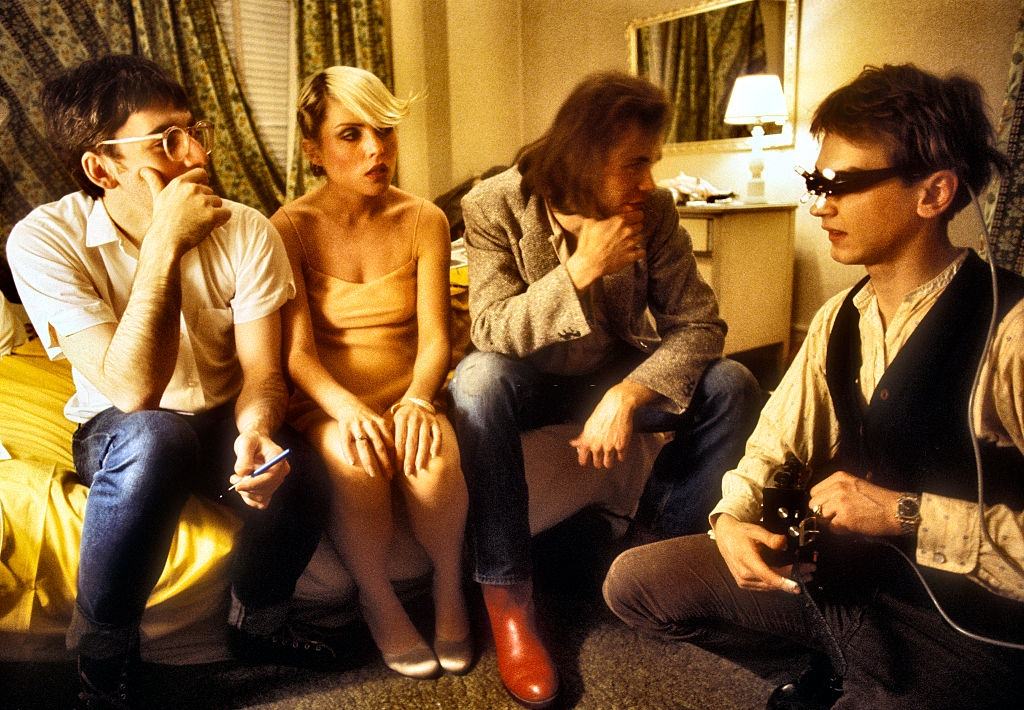 #8

Debbie Harry recording Parallel Lines LP in Record Plant studio New York, 1978.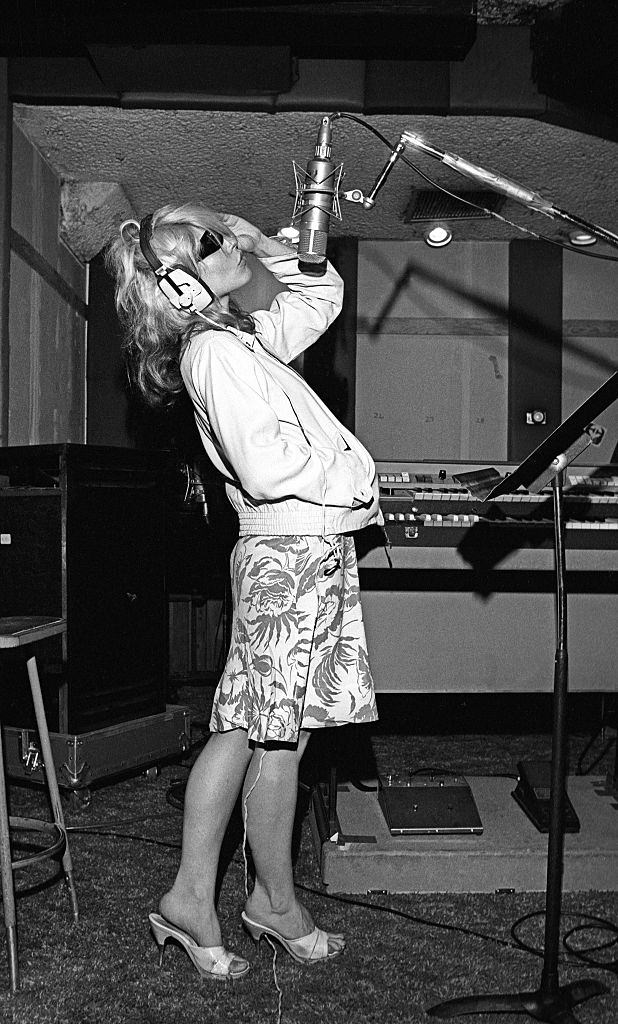 #9

Debbie Harry with Chris Stein during a break from recording Parallel Lines, 1978.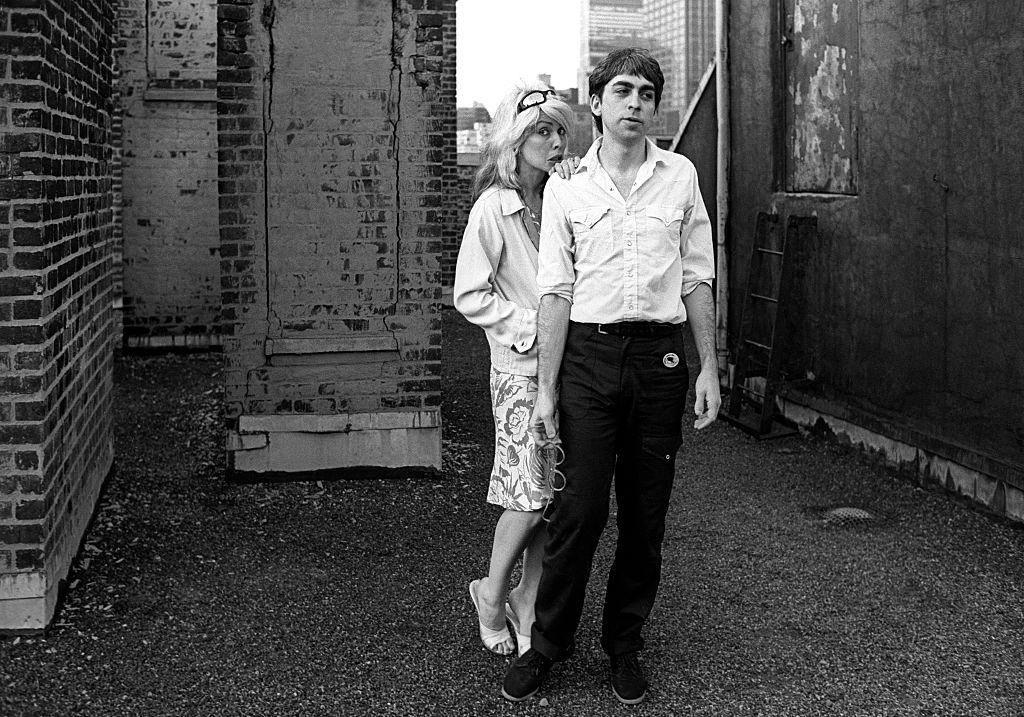 #10

Debbie Harry enjoying the drink, 1978.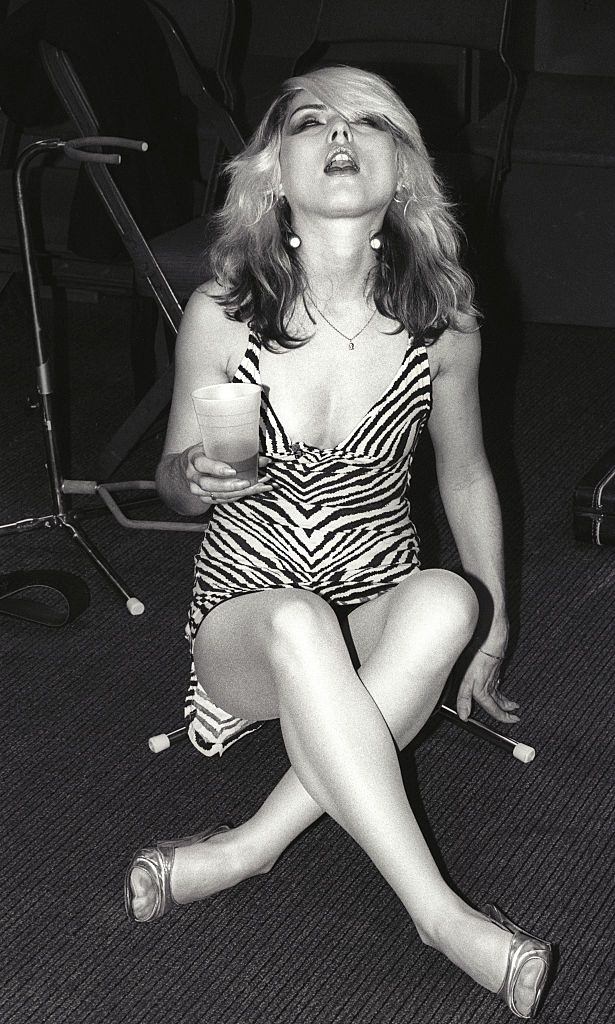 #11

Debbie Harry during exhibition at The Mirandy Gallery Marylebone London, 1978.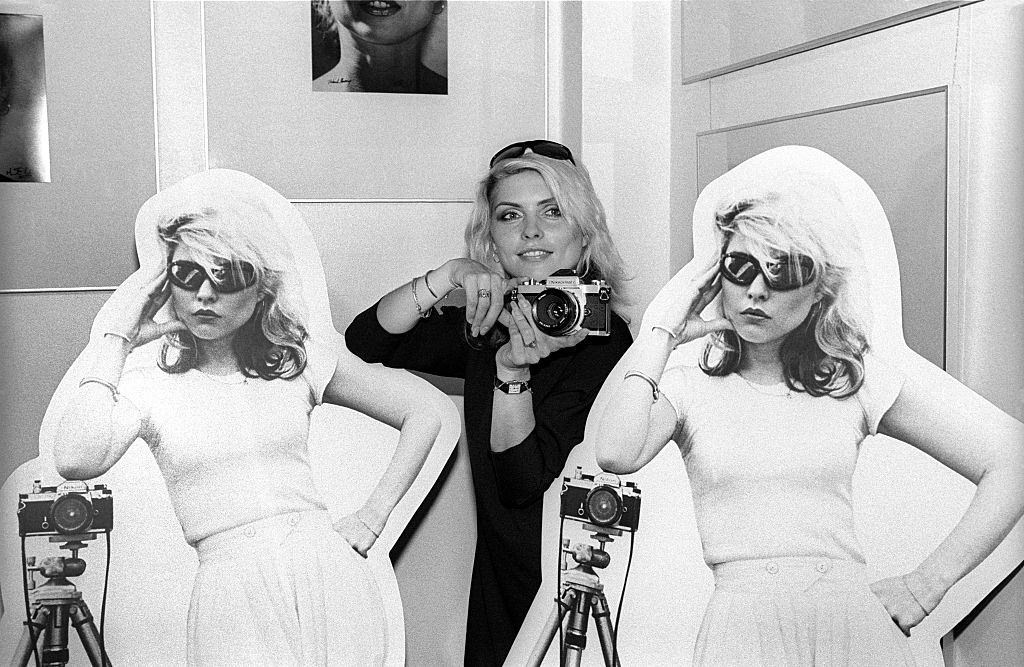 #12

Debbie Harry recording vocals at the Record plant studios, 1978.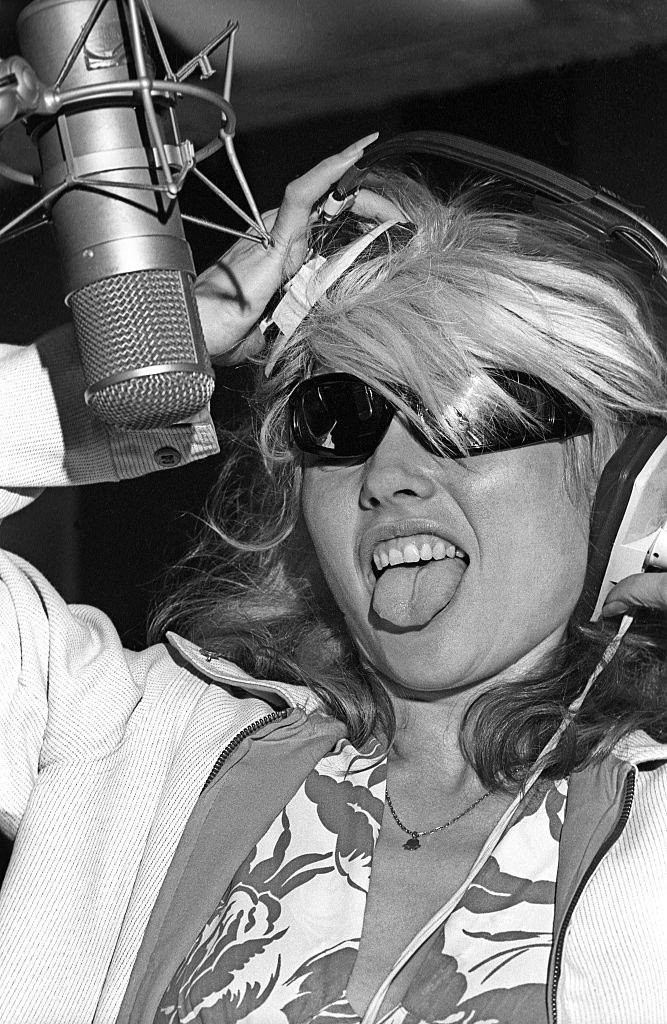 #13

Debbie Harry entering tour bus on route to an Alice Cooper gig(Blondie support band) Phiadelphia, 1978.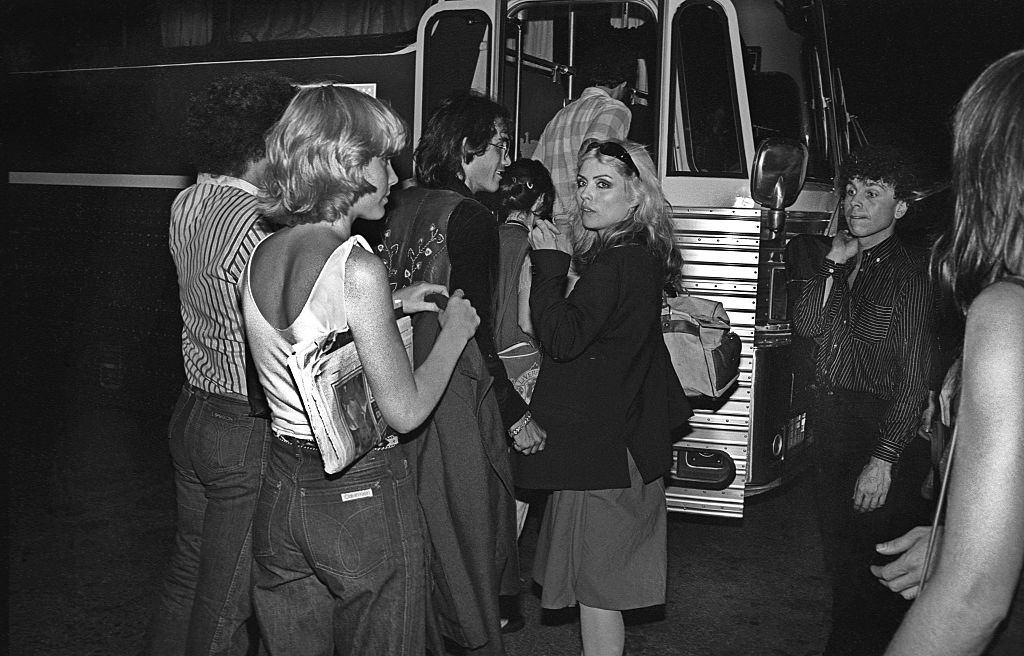 #14

Debbie Harry in a red sheath dress and matching patent leather over the knee boots, 1978.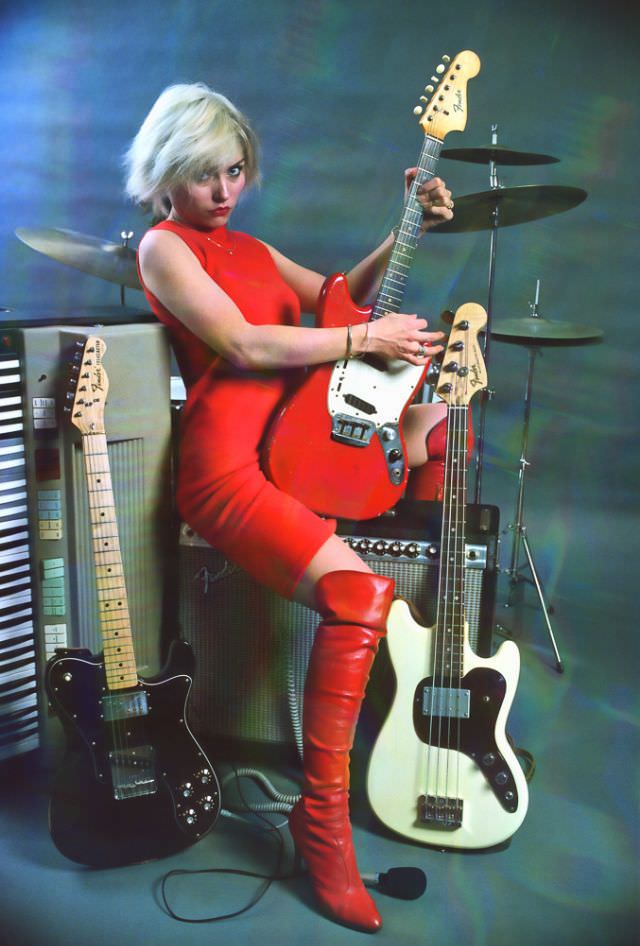 #15

Debbie Harry with Iggy Pop, 1977.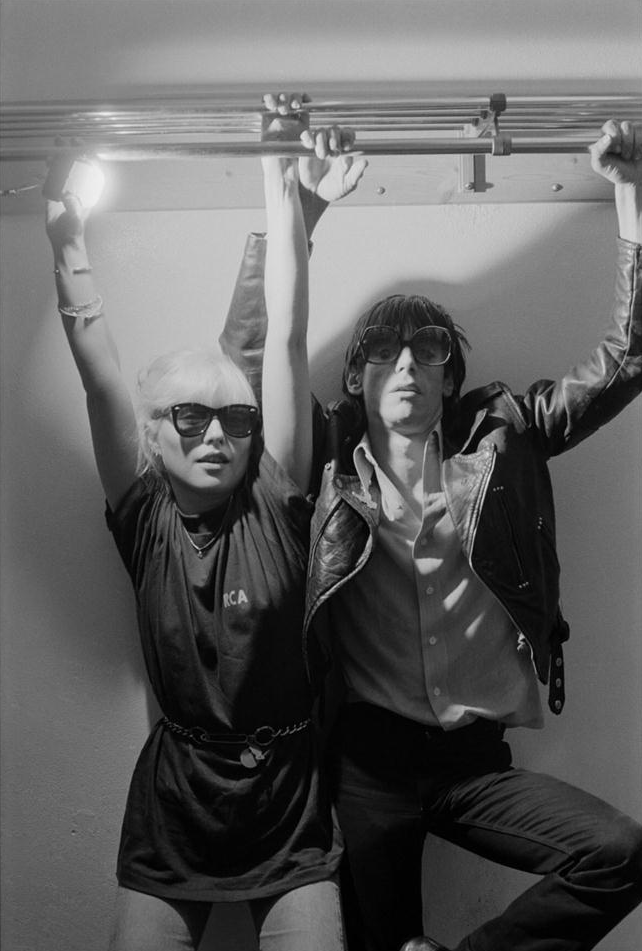 #16

Debbie Harry being photographed for Punk Magazine, 1976.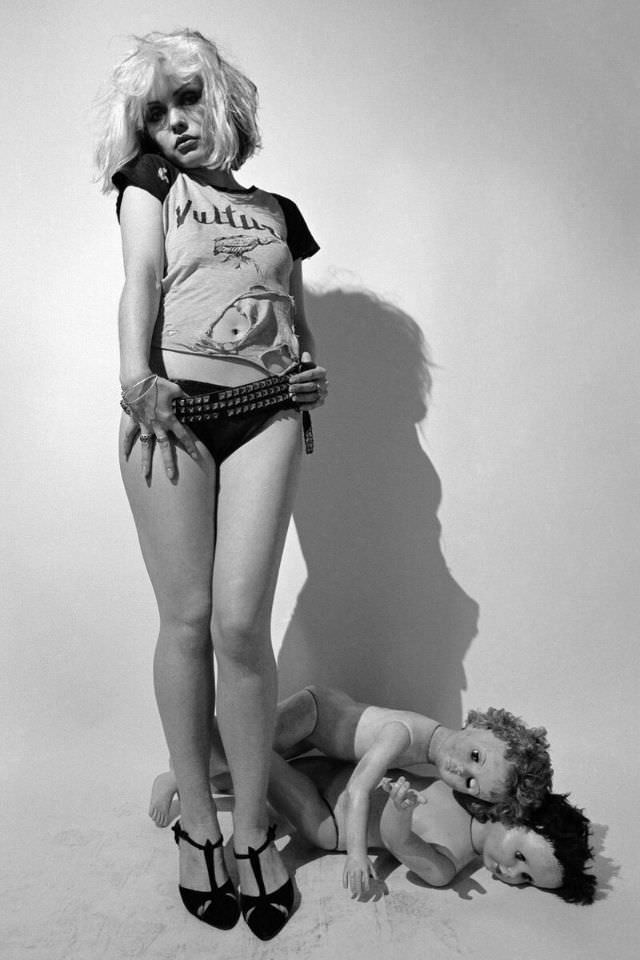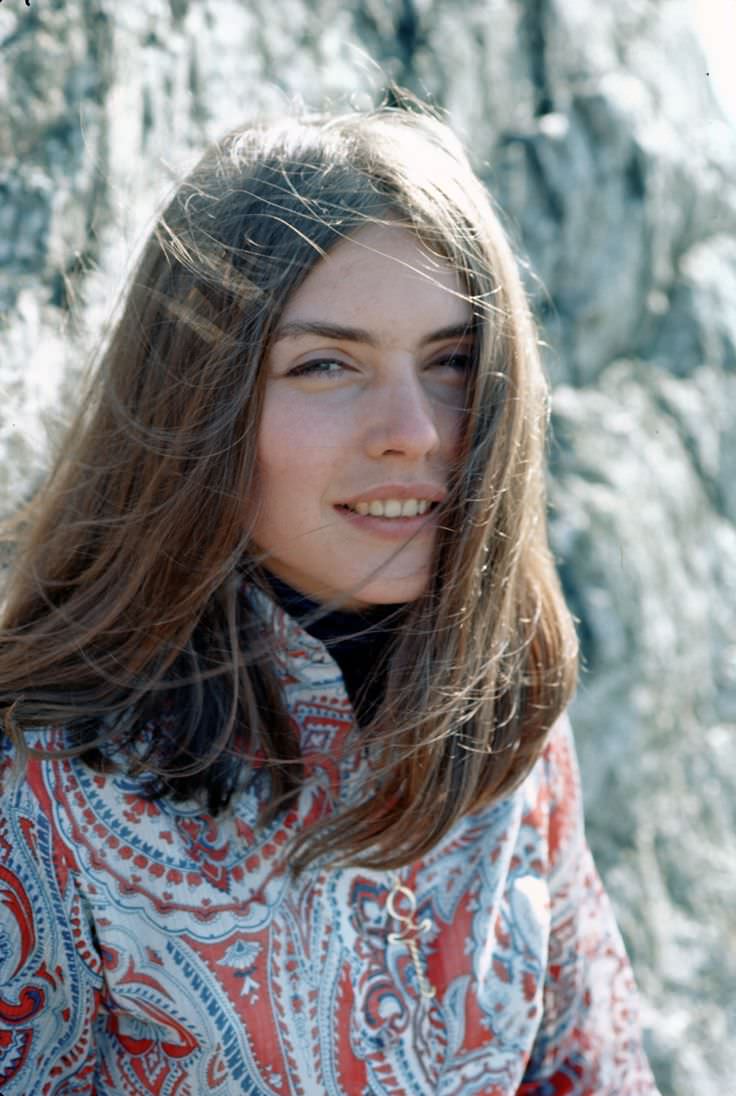 #18

Debbie Harry on stage, 1977.
#19

Debbie Harry with Susan Springfield, 1977.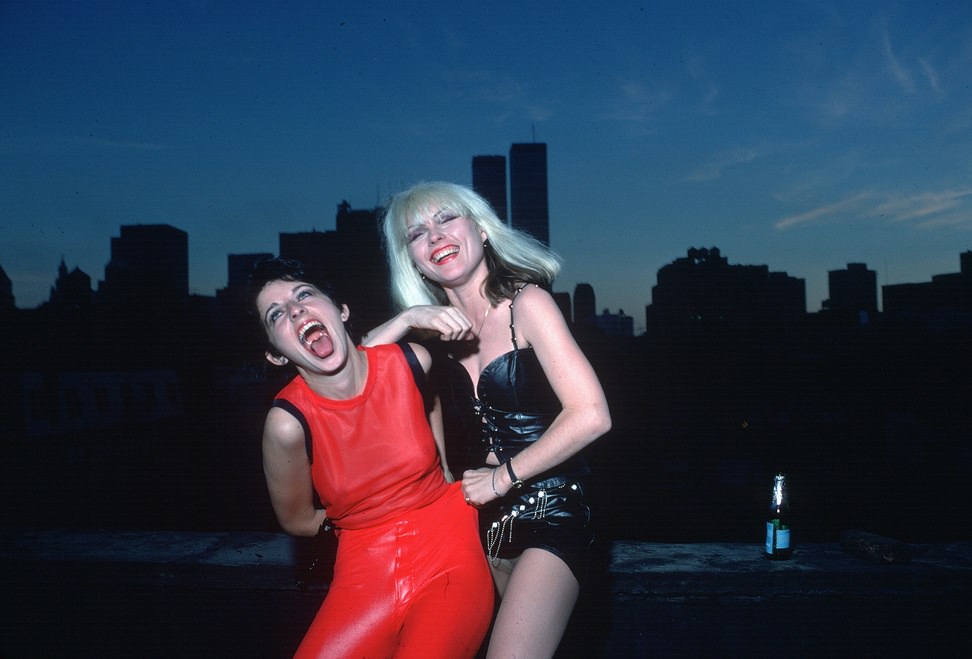 #20

Debbie Harry with Iggy Pop, Toronto, Canada, 1977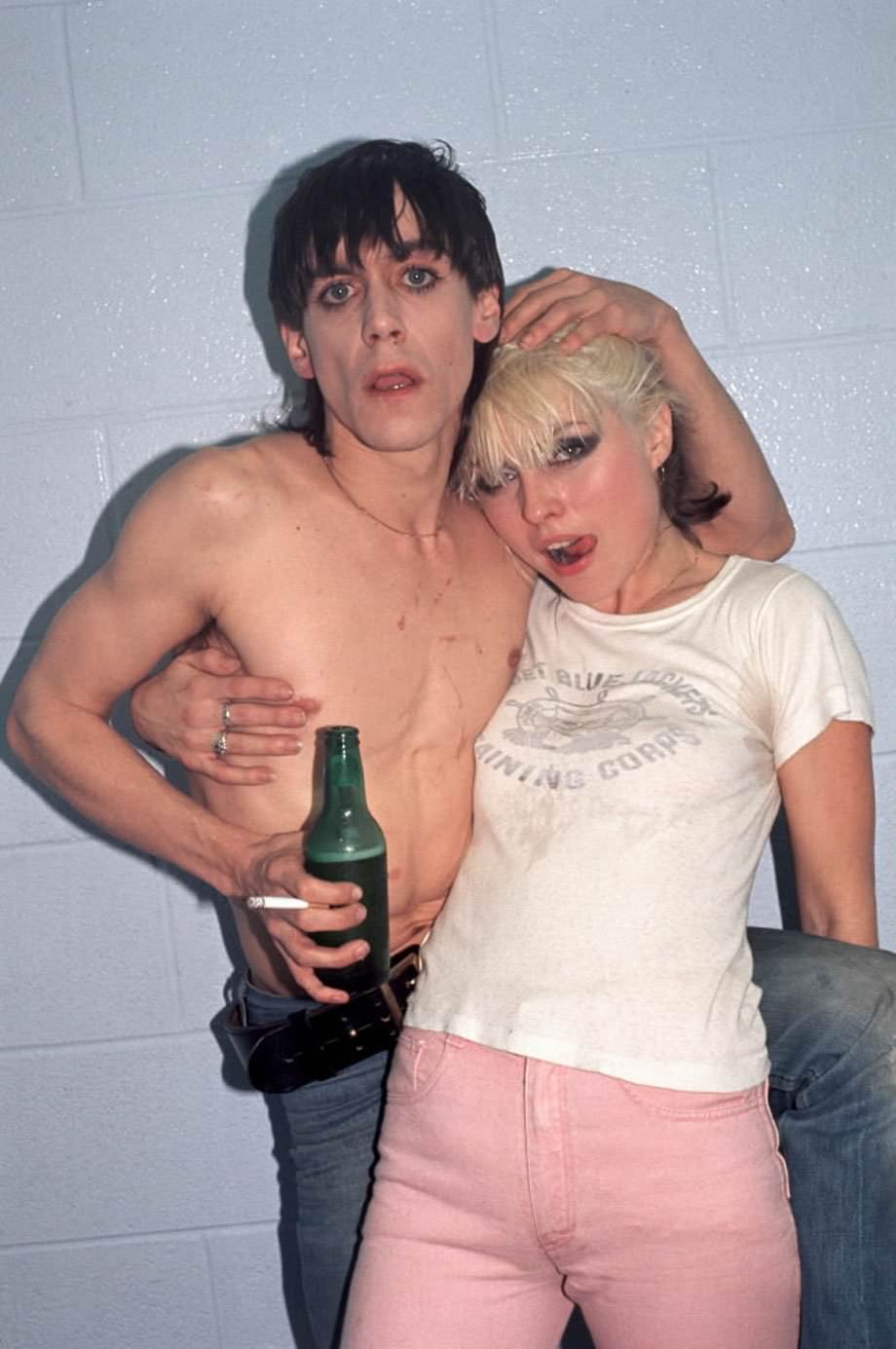 #21

Debbie Harry with Nancy Spungen, 1977.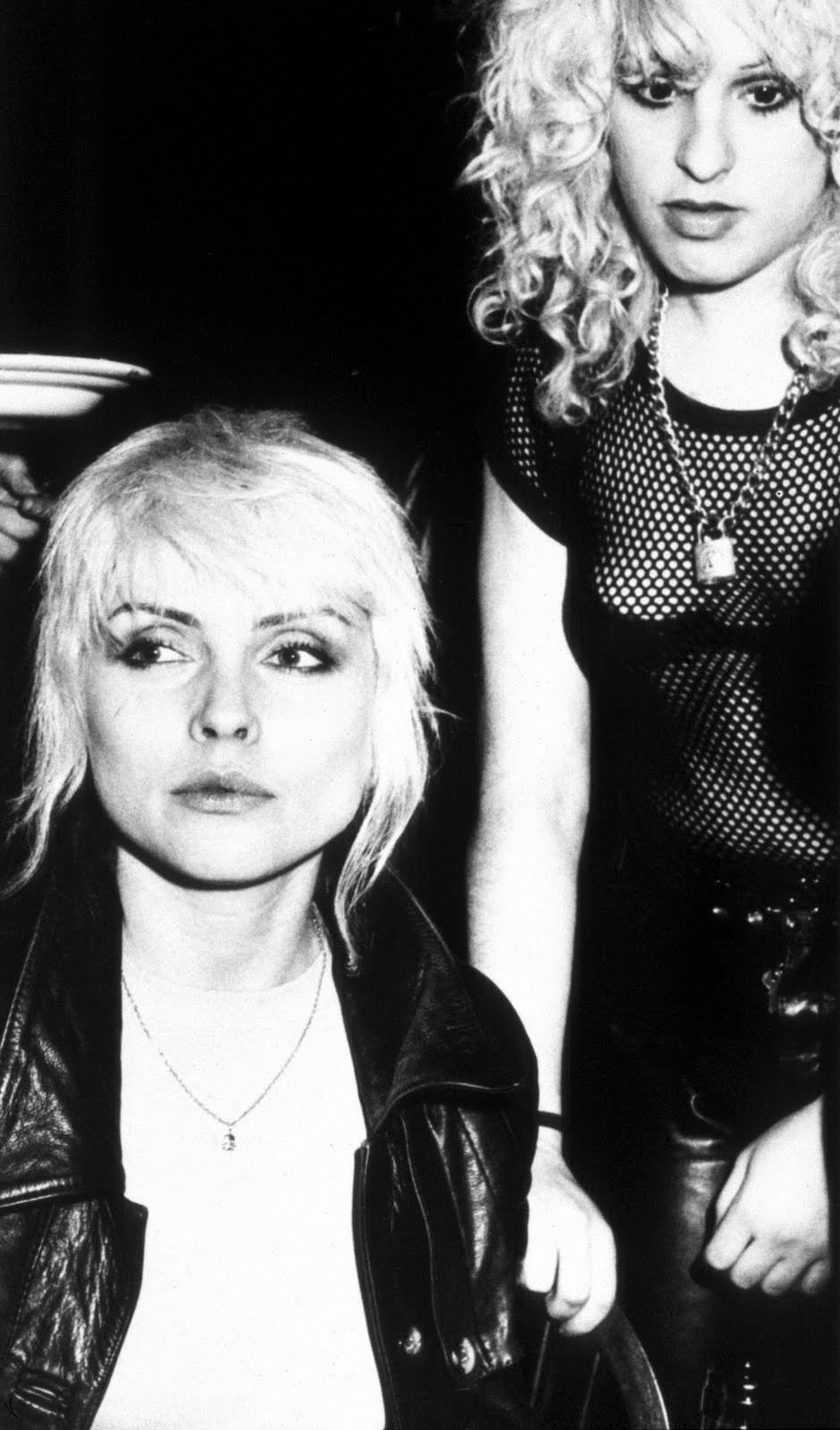 #22

Debbie Harry in New Jersey, 1978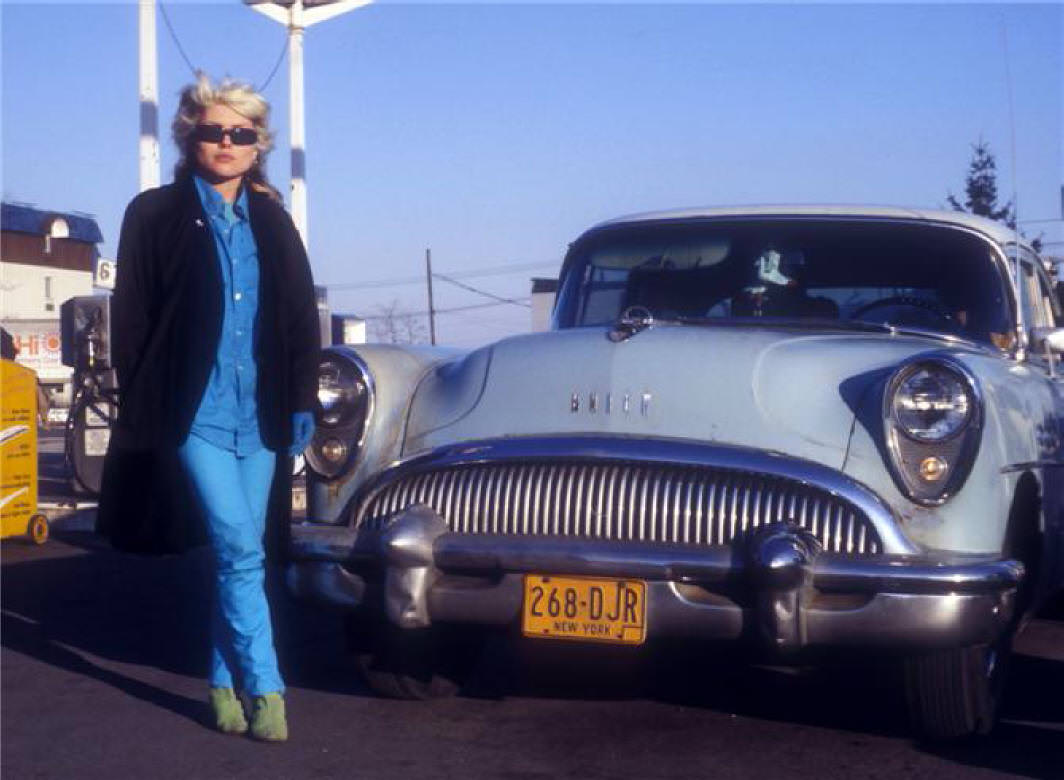 #23

Debbie Harry with Chris Stein in the kitchen, 1975.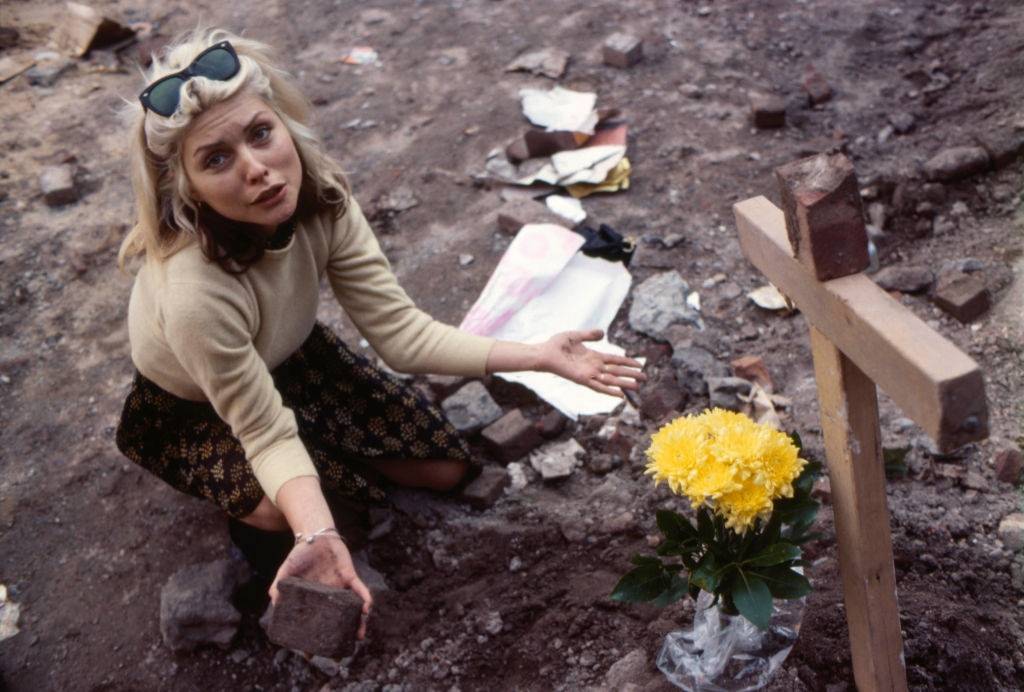 #24

Debbie Harry with Blondie group, 1977.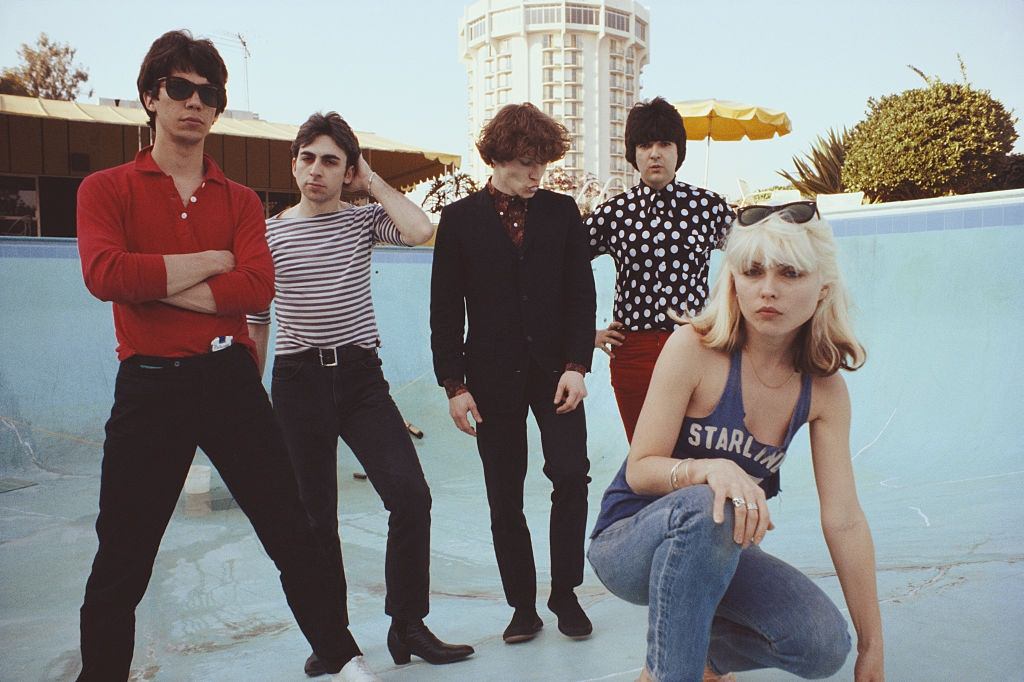 #25

Debbie Harry licking the floor, 1977.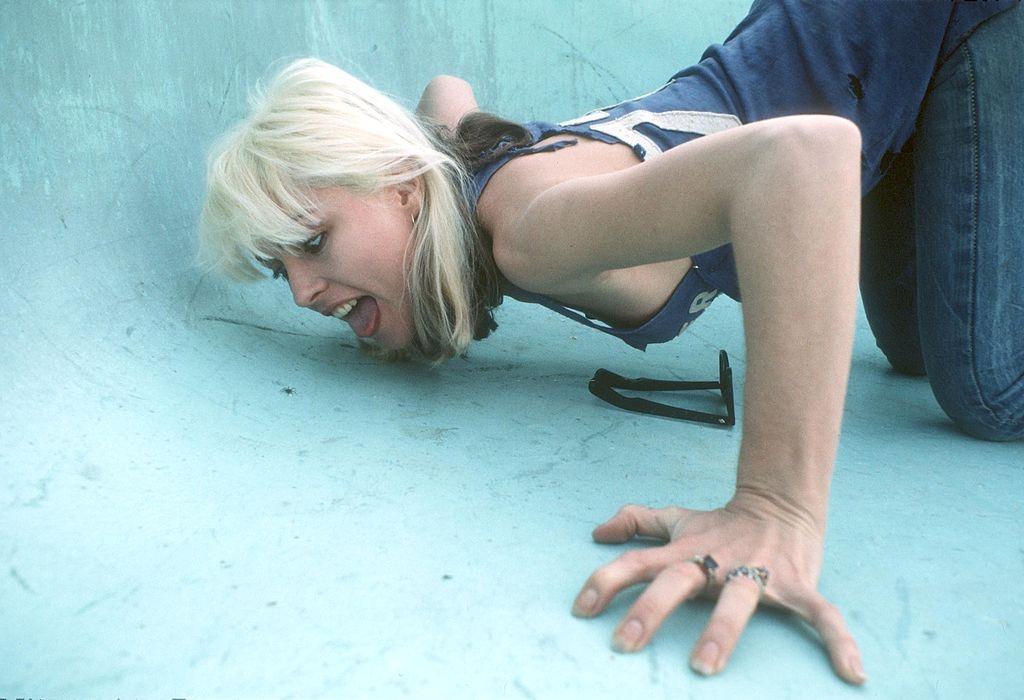 #26

Debbie Harry getting ready for Punk Magazine, 1977.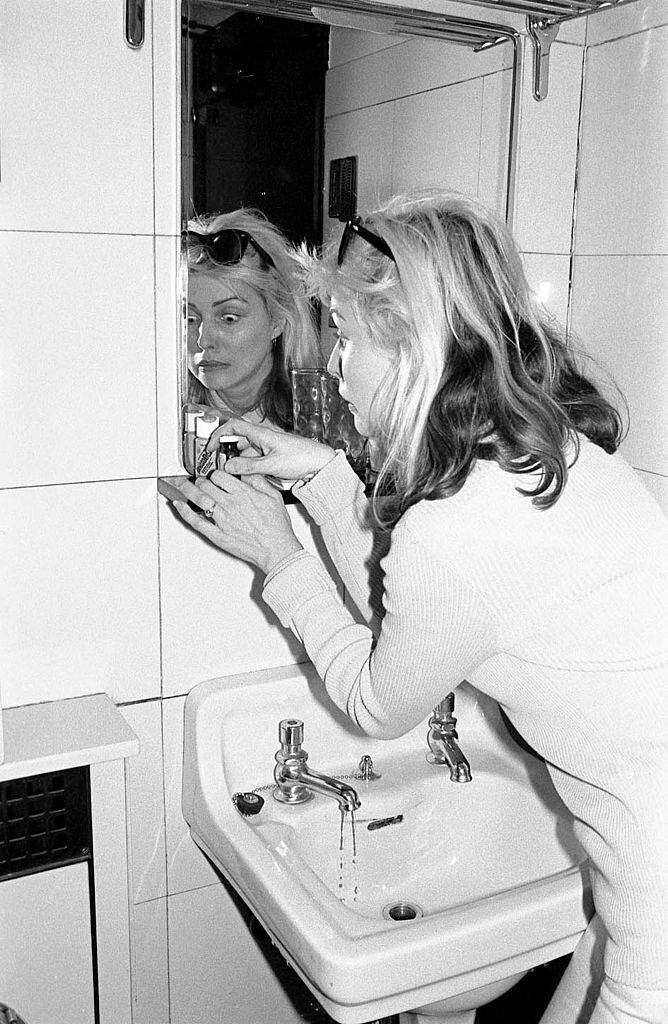 #27

Debbie Harry on the stage, 1977.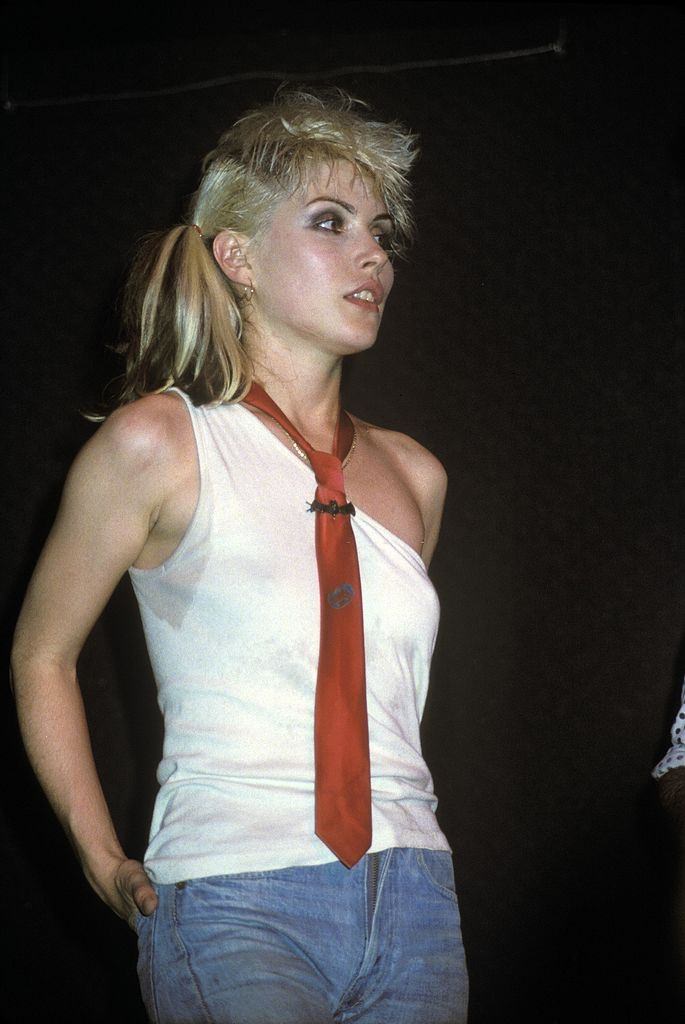 #28

Debbie Harry at the Whisky a Go Go nightclub in West Hollywood, California, 1977.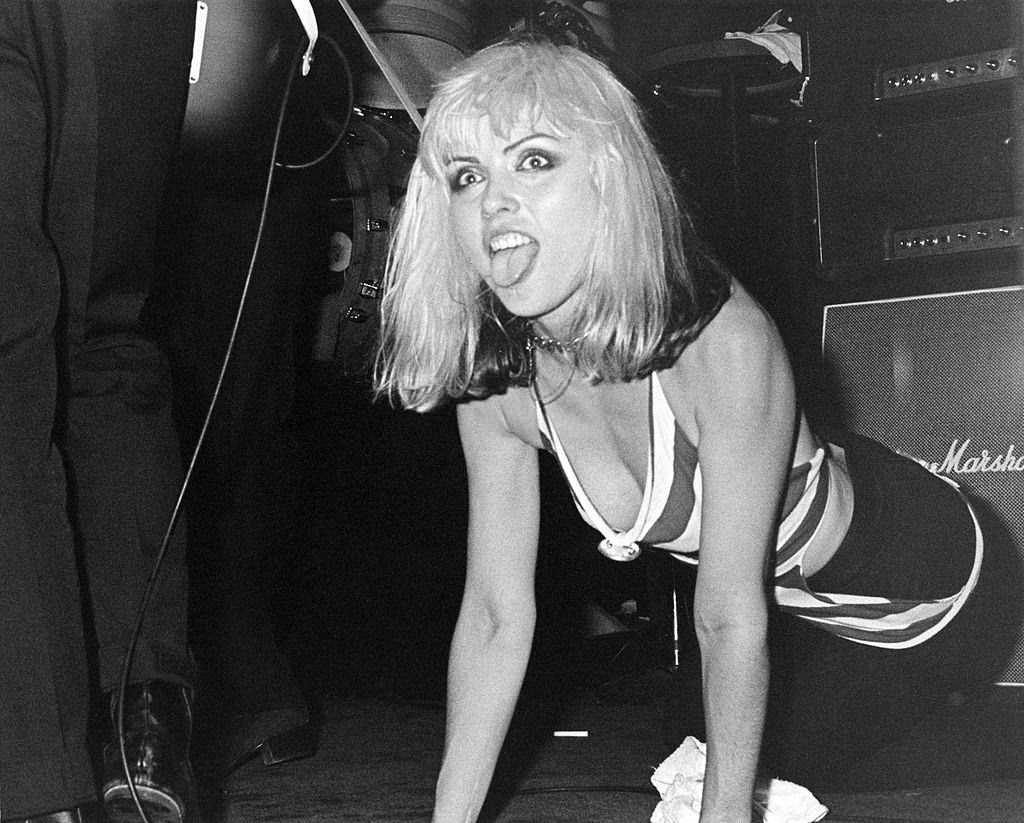 #29

Debbie Harry during her first visit to London, 1977.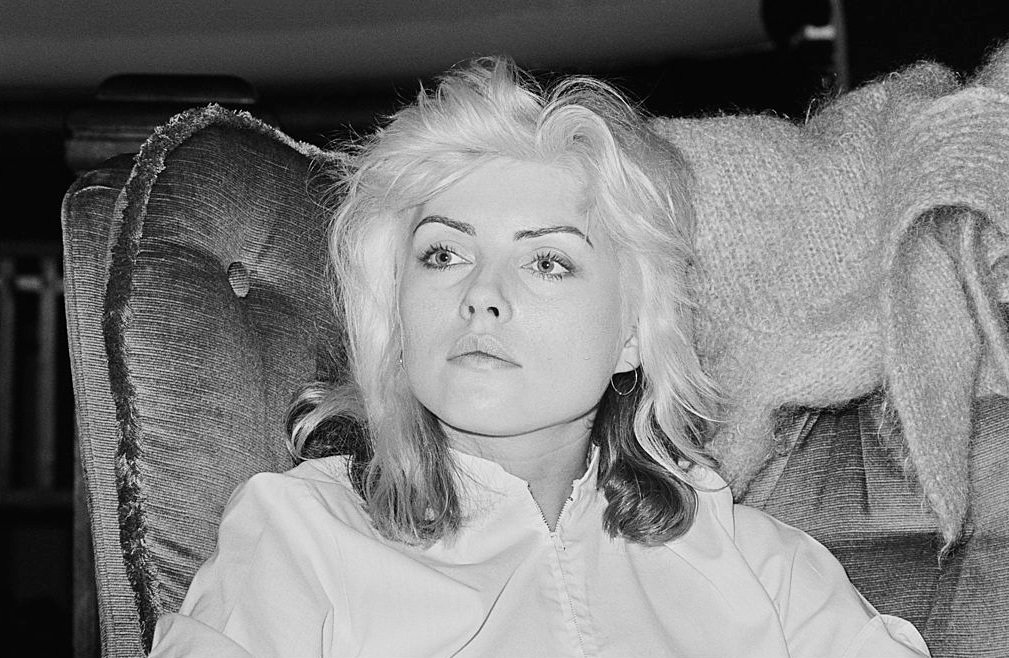 #30

Debbie Harry in black dress, 1977.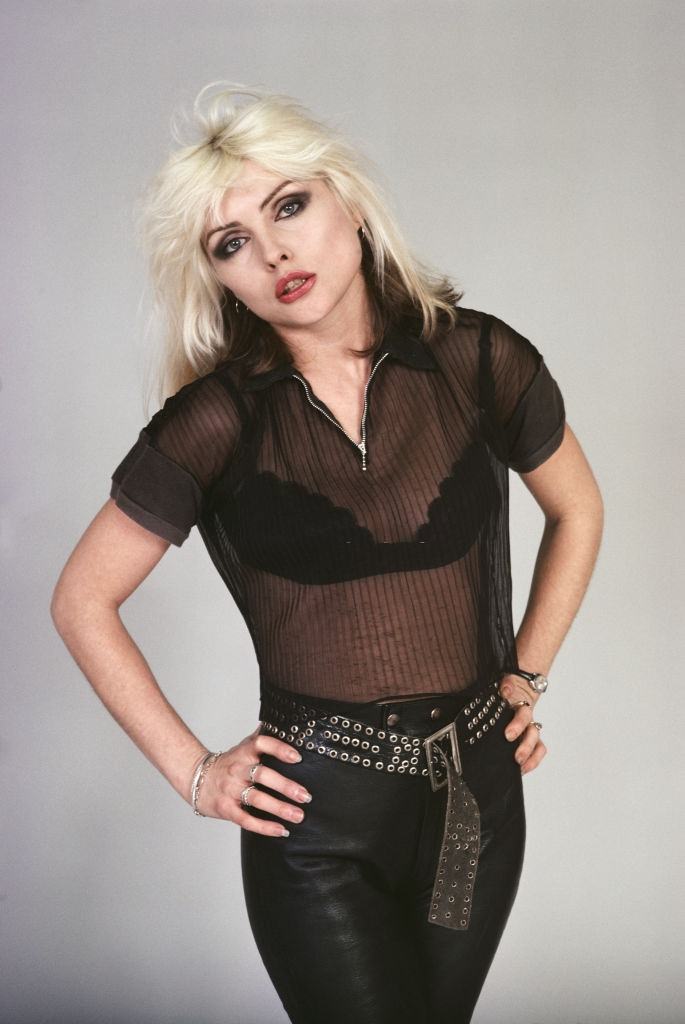 #31

Debbie Harry with Sable Starr, 1977.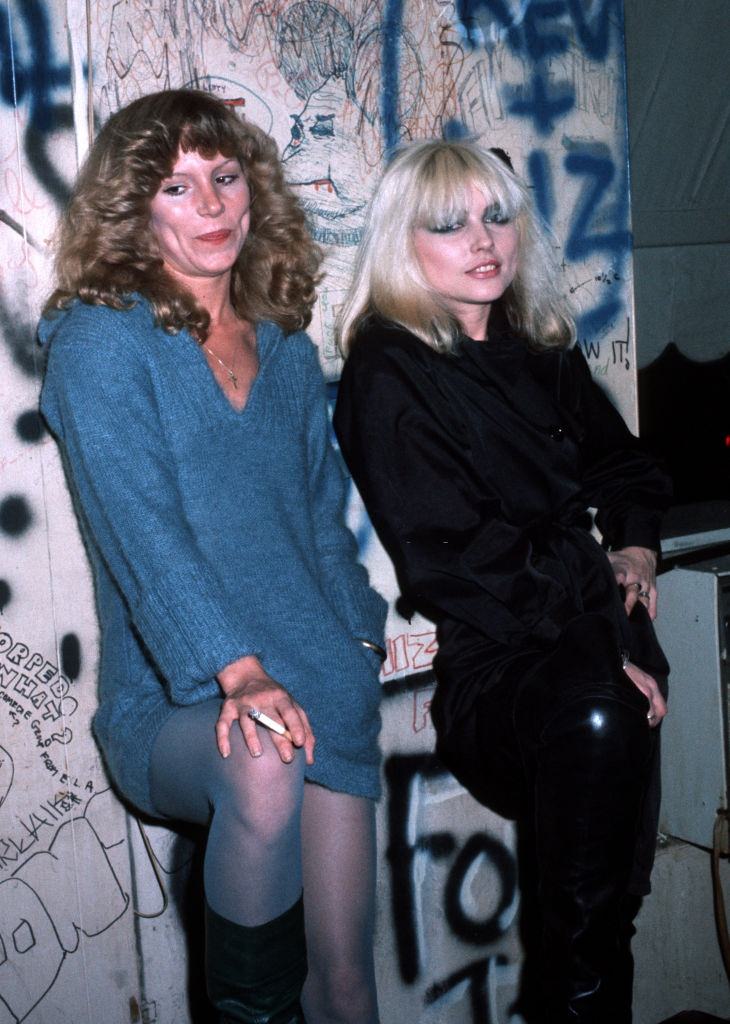 #32

Debbie Harry at the Hollywood Sign, 1977.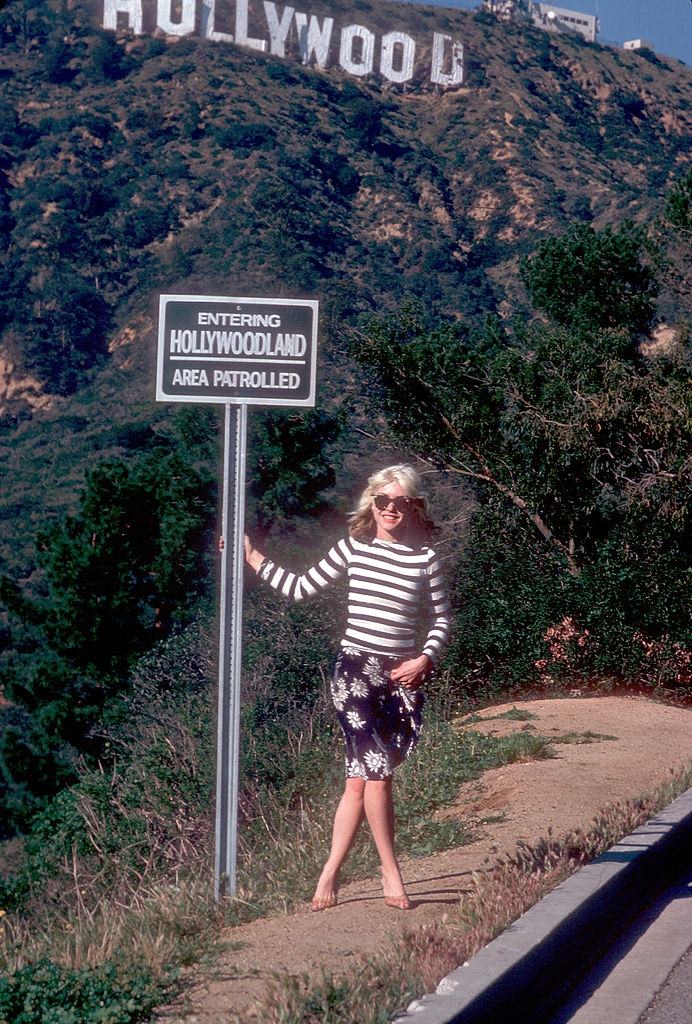 #33

Debbie Harry in London, 1977.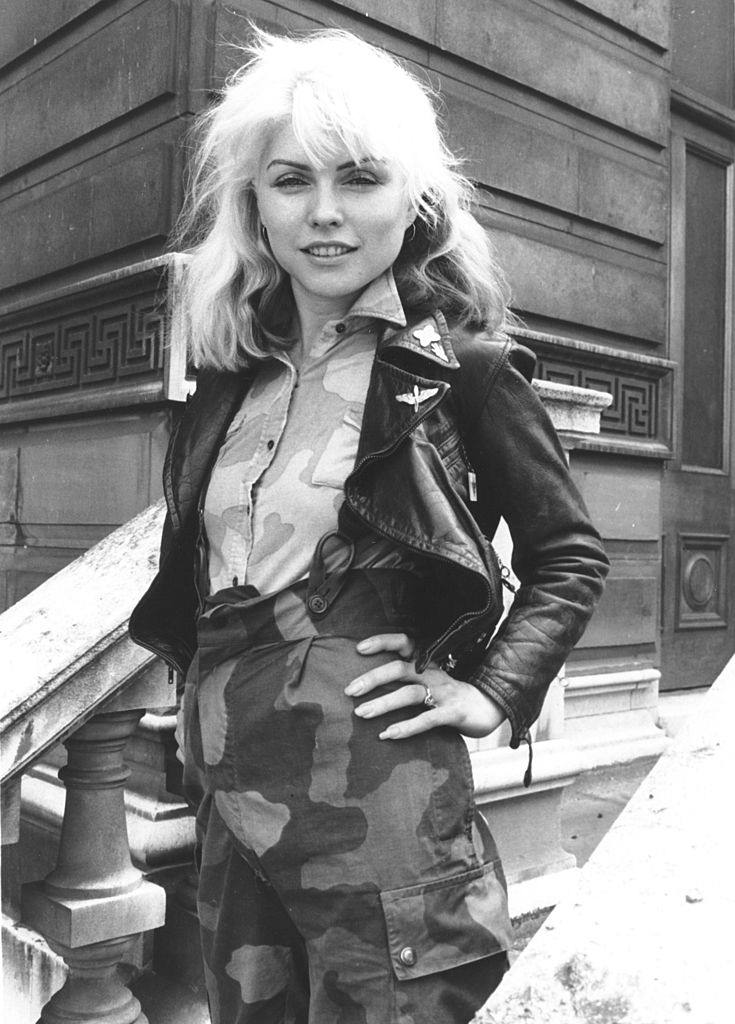 #34

Debbie Harry performing in Netherlands, 19th November 1977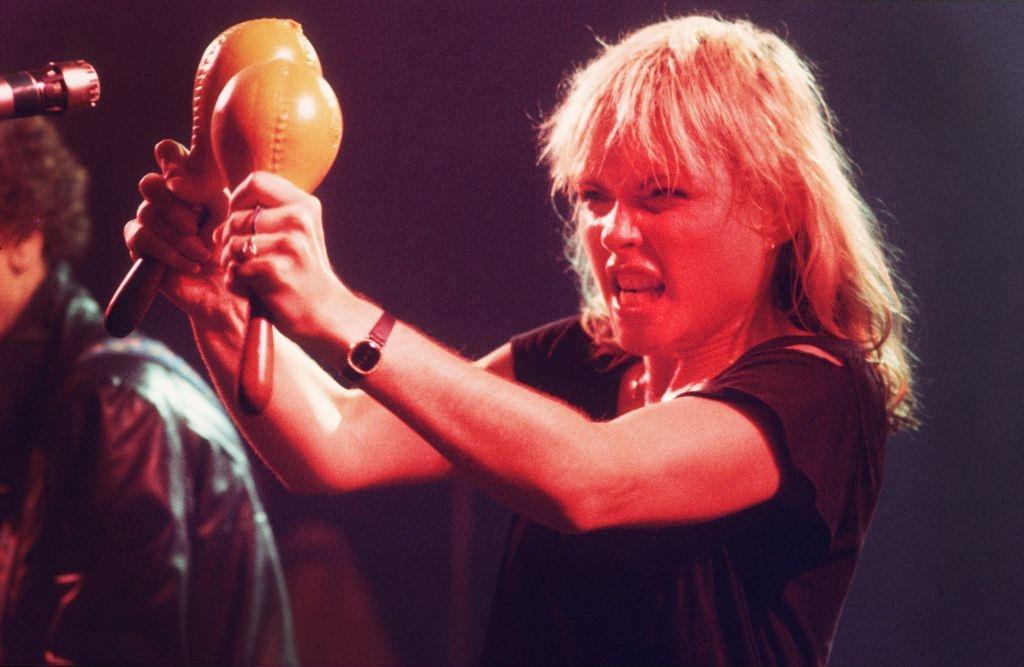 #35

Debbie Harry backstage at the Philadelphia Spectrum, 1978.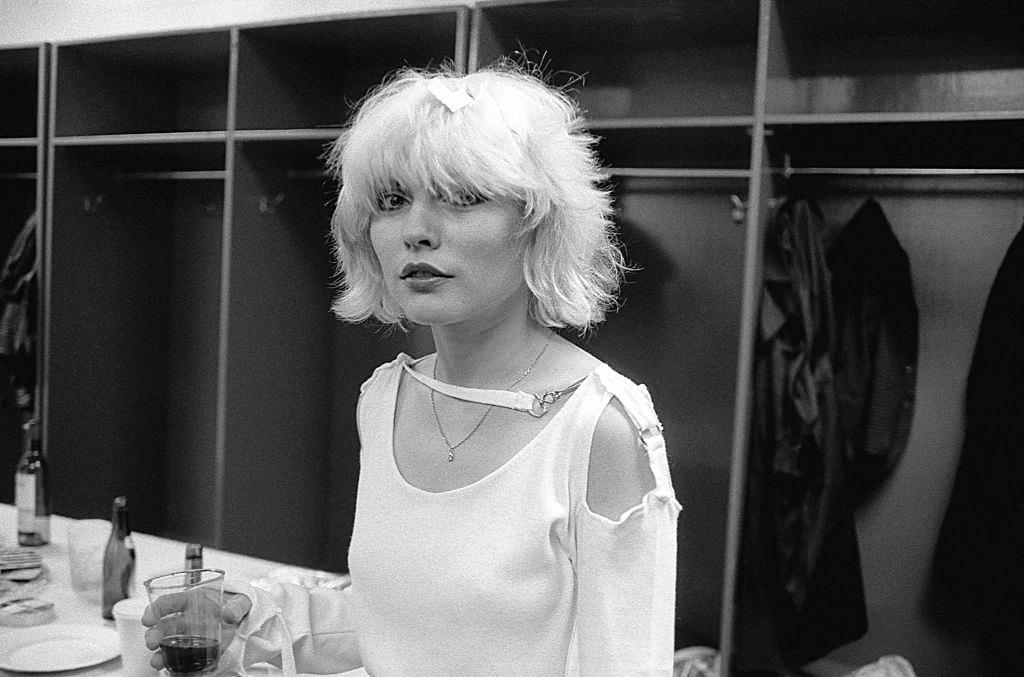 #36

Debbie Harry, January 1978.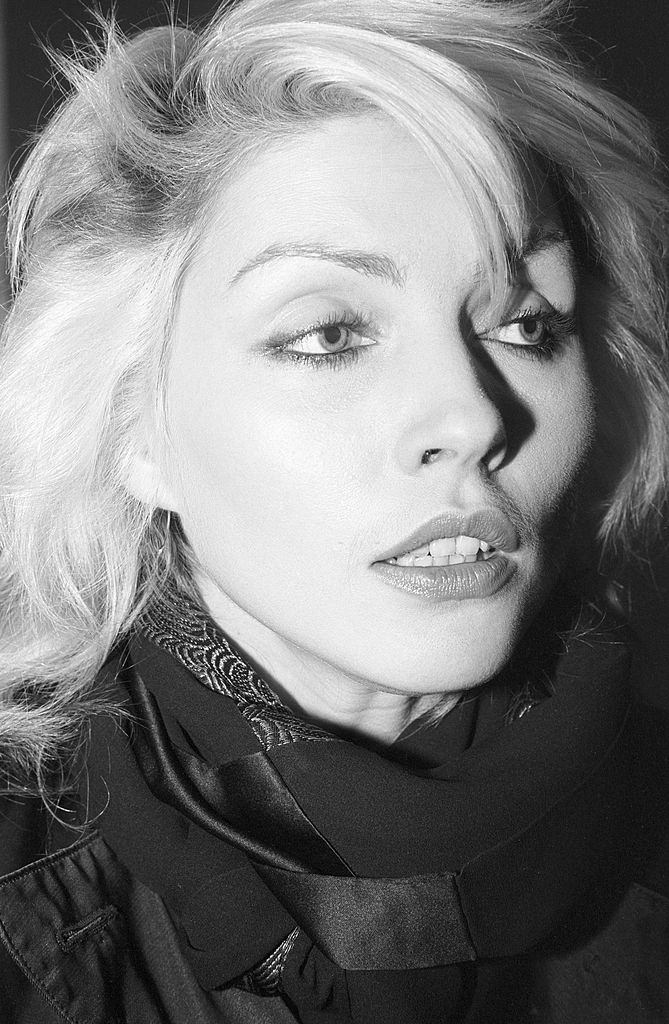 #37

Debbie Harry with Peter Leeds, 1978.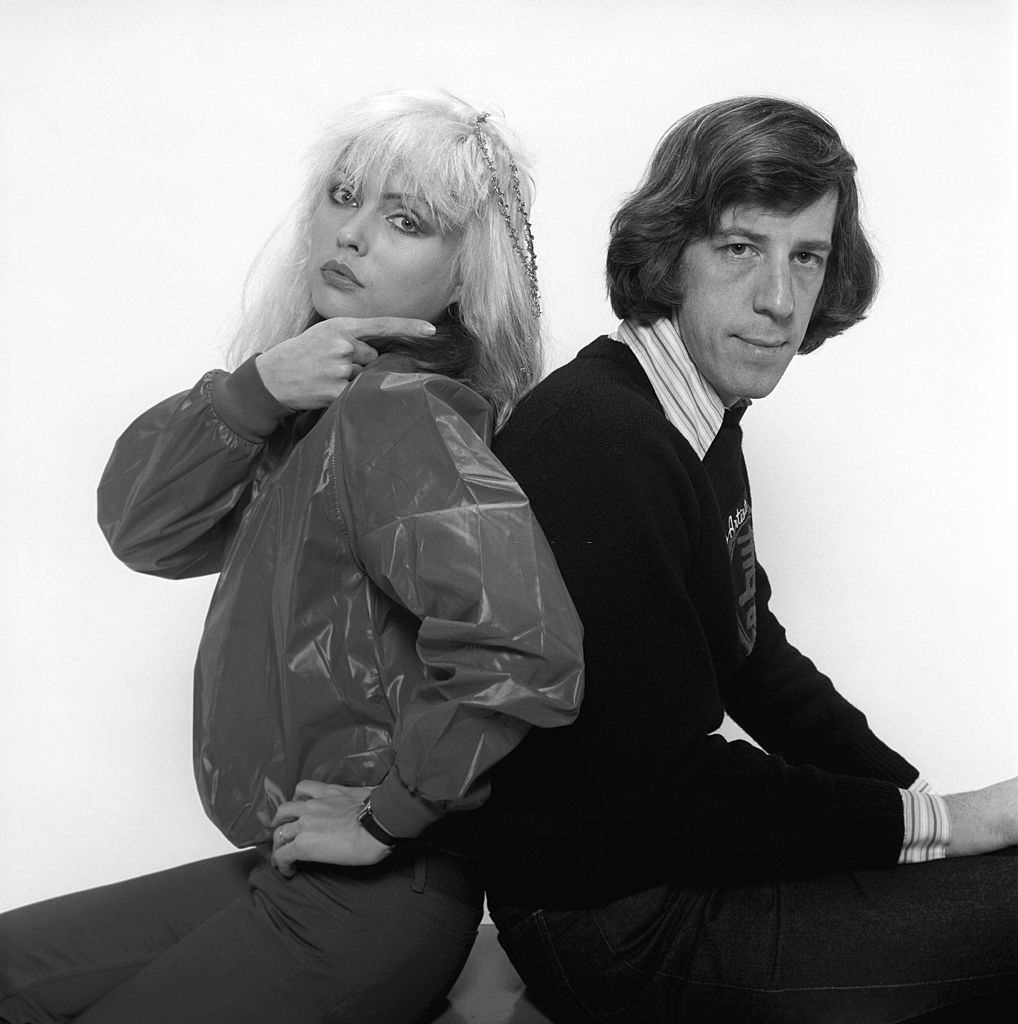 #38

Debbie Harry in the subway station, 1978.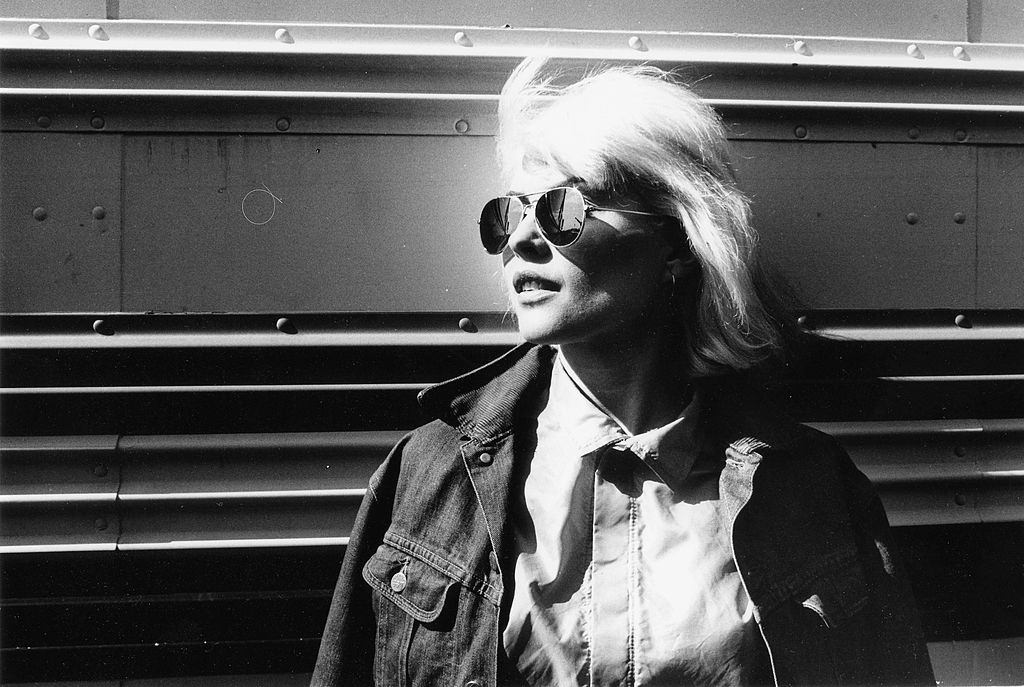 #39

Debbie Harry of Blondie performs at The Roundhouse in London, 1978.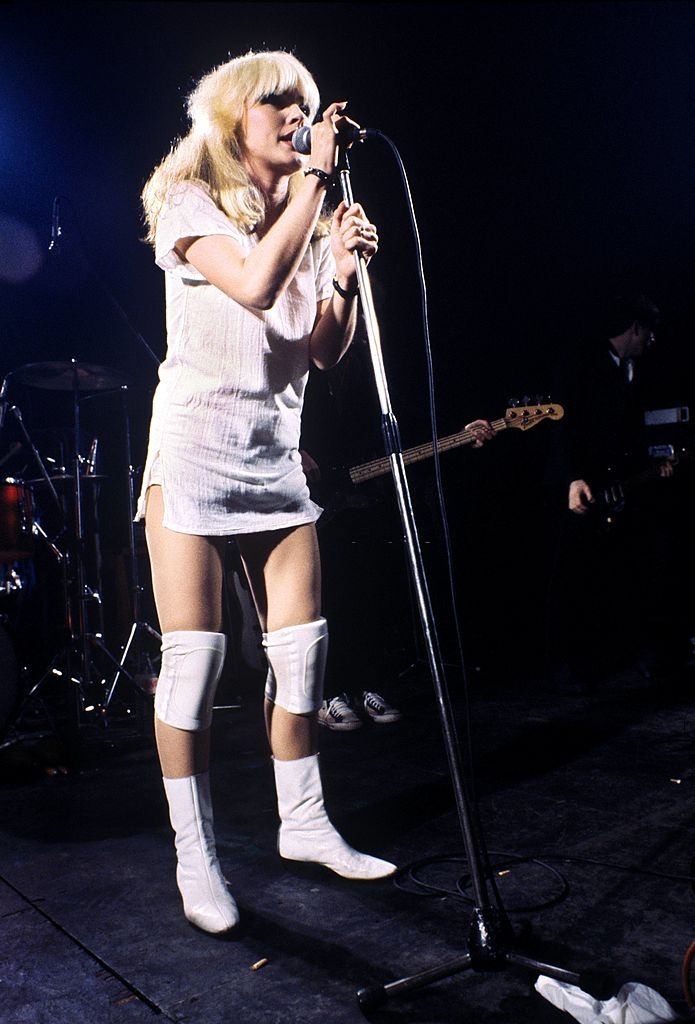 #40

Debbie Harry drinks from a cup of tea in a cafe in the USA in 1978.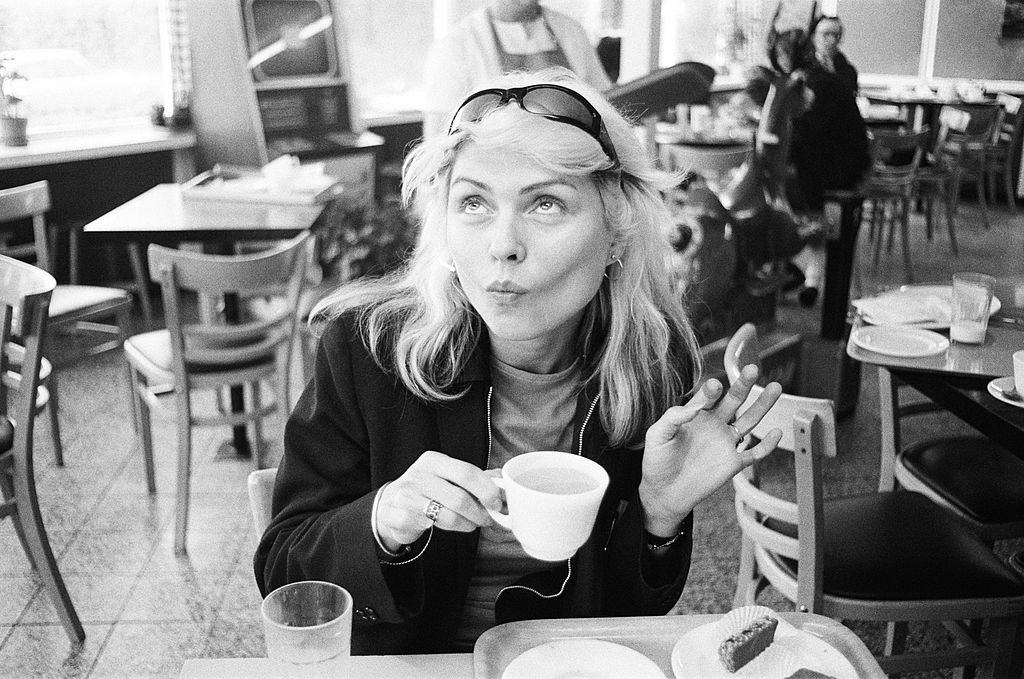 #41

Debbie Harry with Chris Stein of Blondie circa 1978.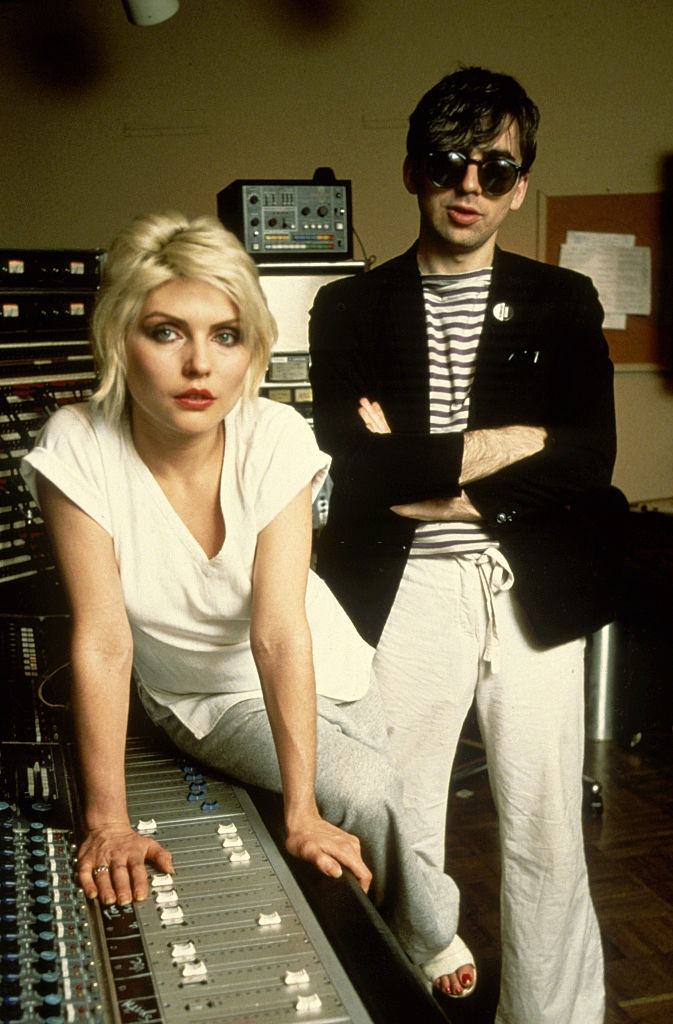 #42

Debbie Harry in Tokyo, 1978.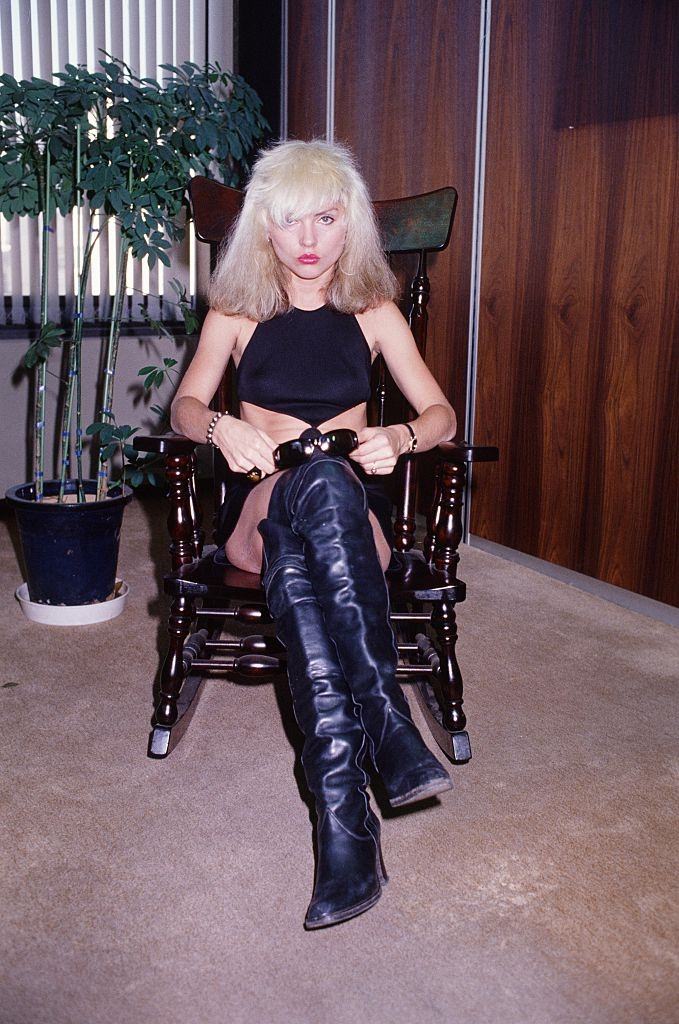 #43

Debbie Harry with a Knife, 1979.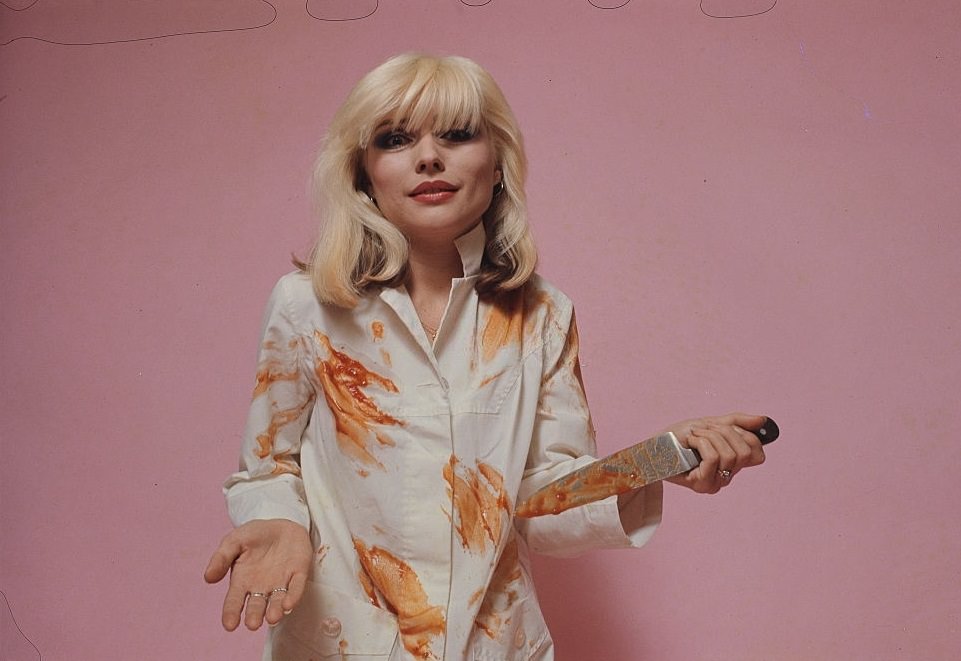 #44

Debbie Harry at rehearsals for a TV show at Bavaria Film on February 21, 1978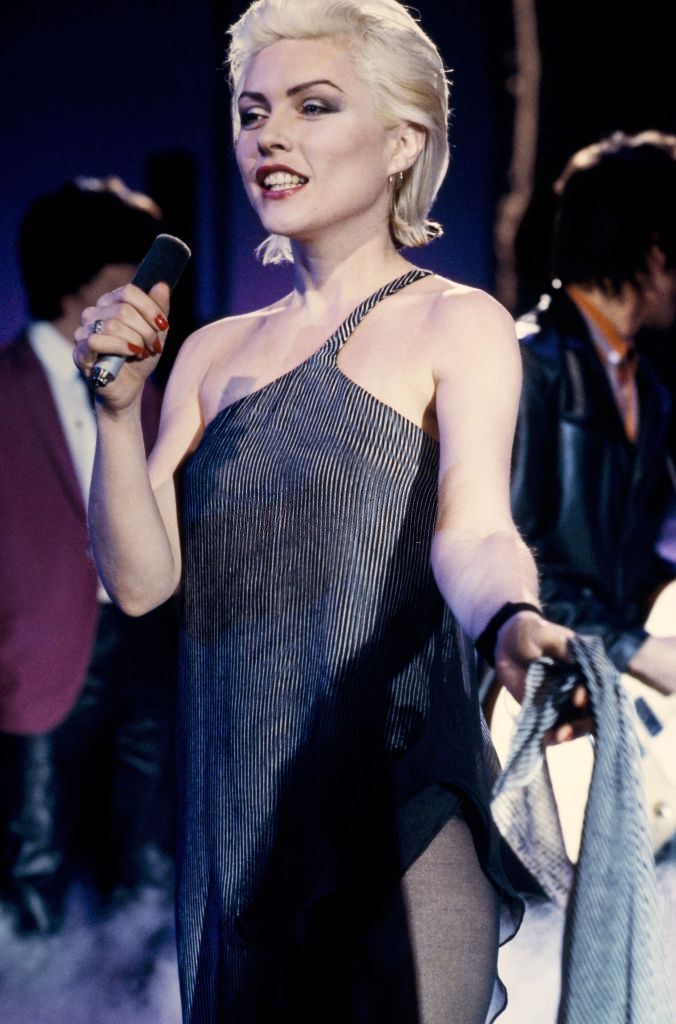 #45

Debbie Harry at Blanford Studios in Marylebone, London, 1978.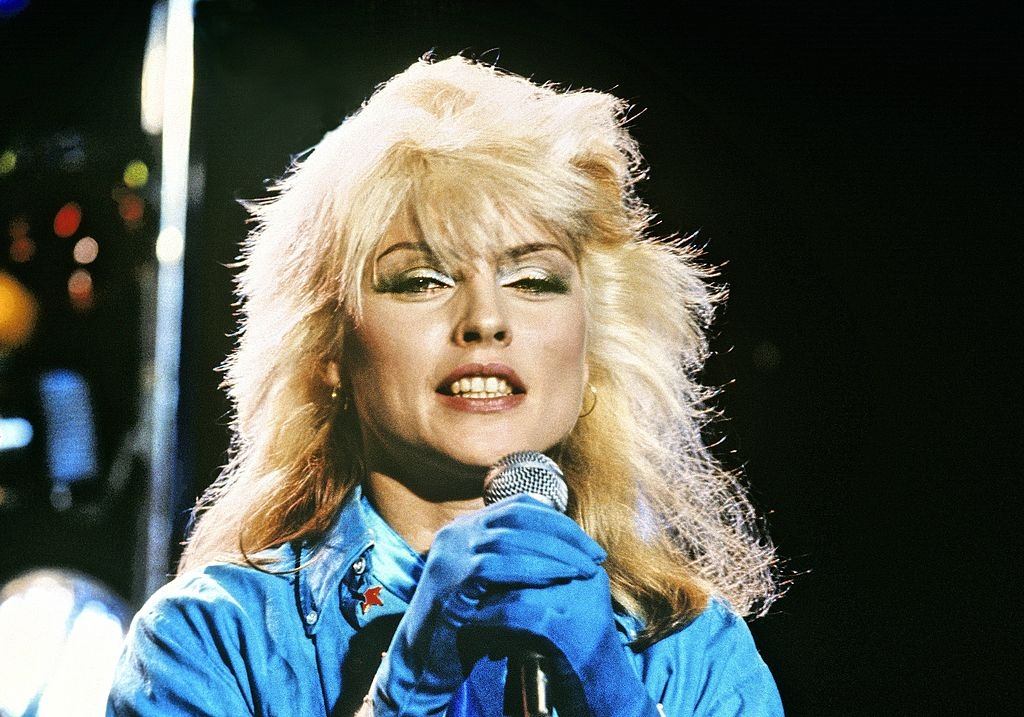 #46

Debbie Harry with Brooke Shields at a platinum record party at the Copacabana nightclub, 1978.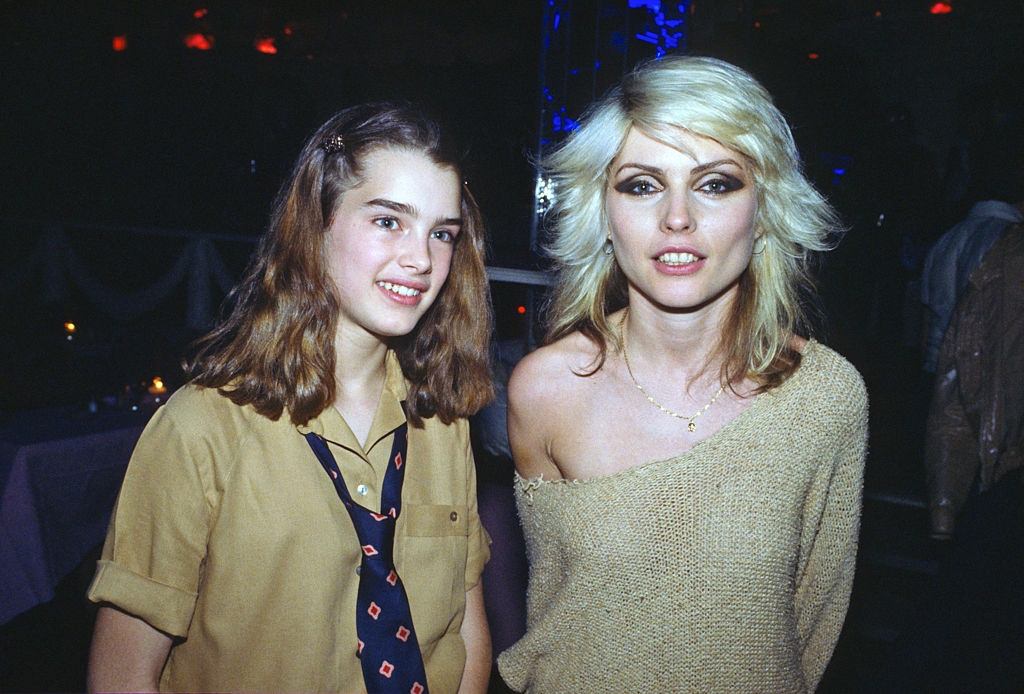 #47

Debbie Harry performs on stage at the Free Trade Hall in Manchester on September 14, 1978.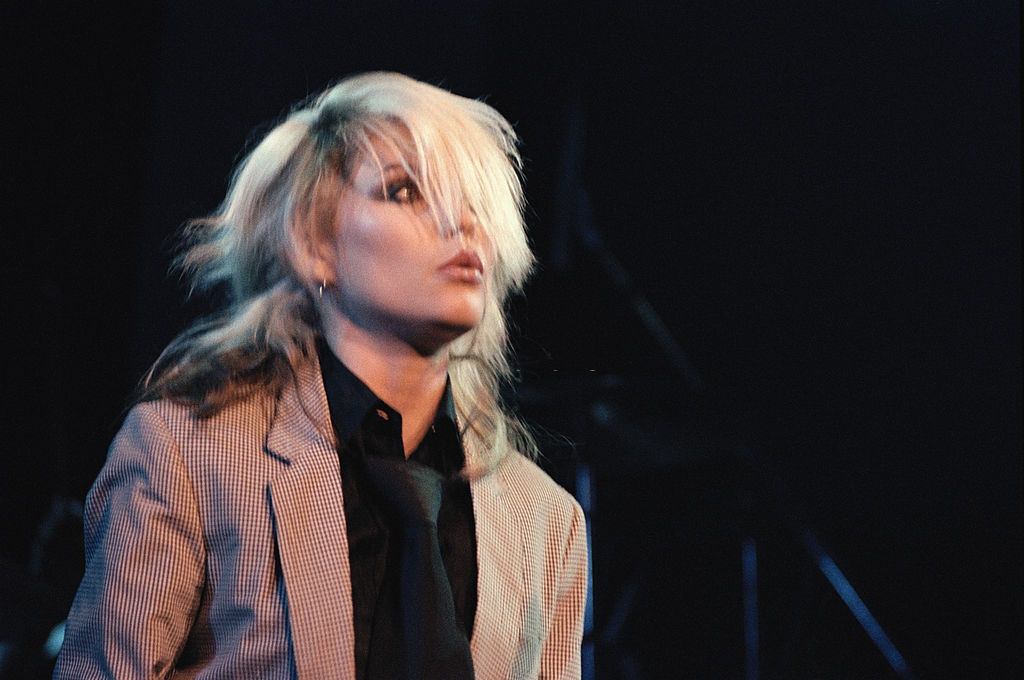 #48

Debbie Harry pose poses for a portrait session in 1979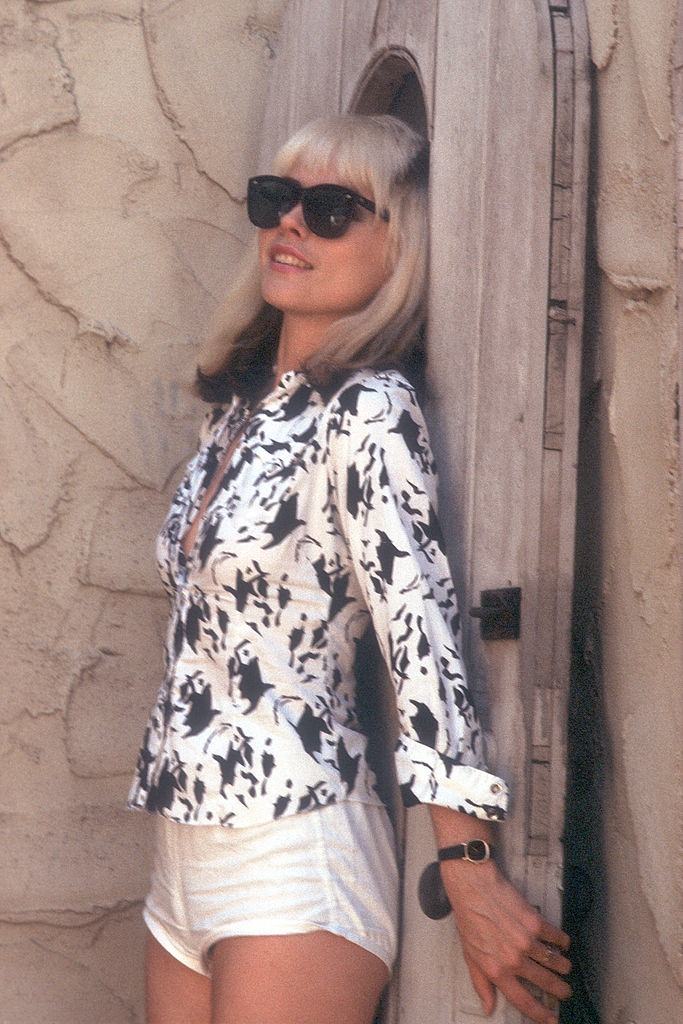 #49

Debie Harry with her friend, 1979.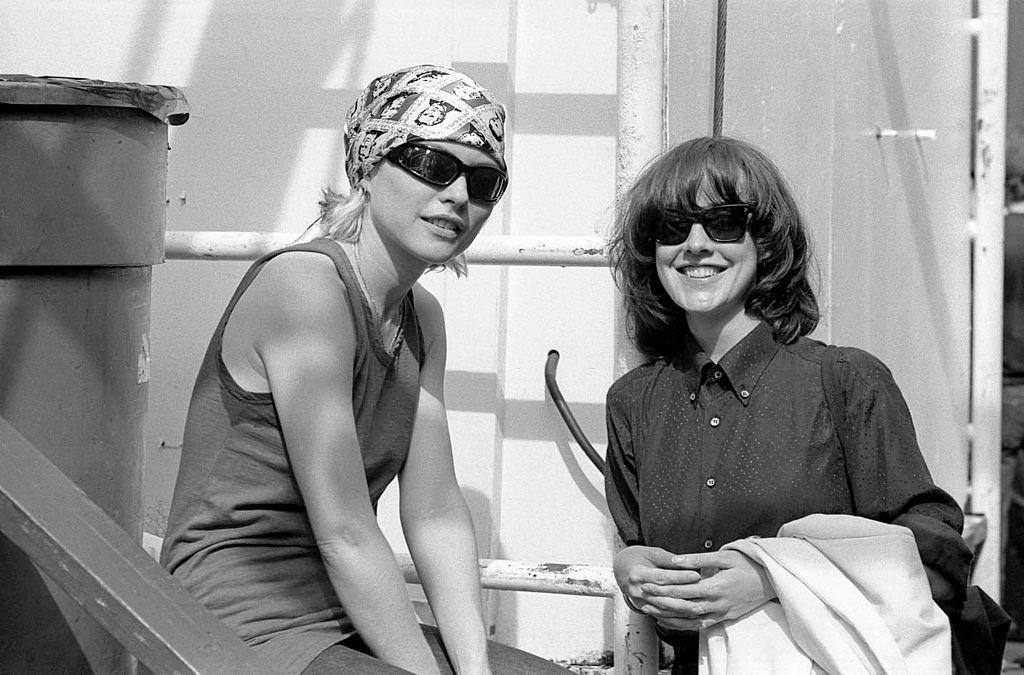 #50

Debbie Harry on the set of the "Heart of Glass" video shoot, 1979.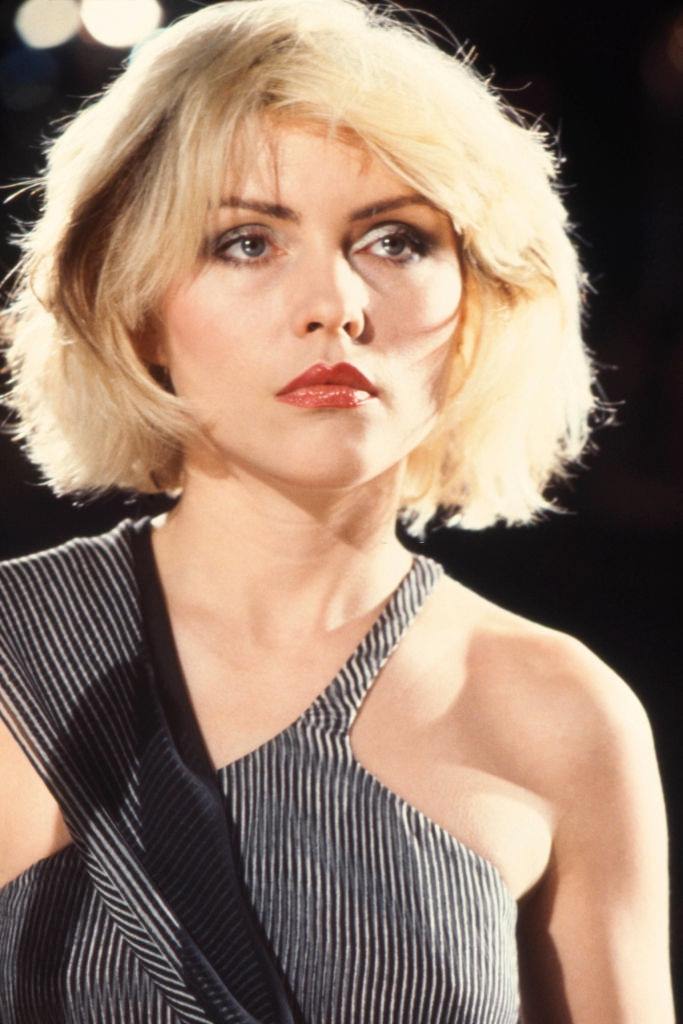 #51

Debie Harry performing on the stage, 1979.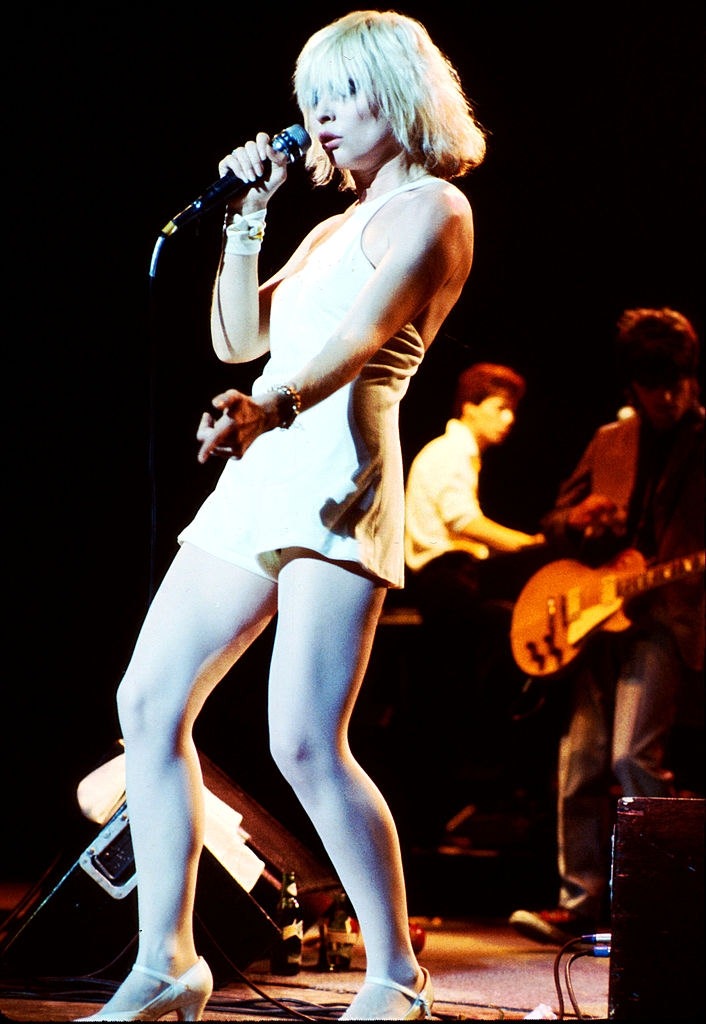 #52

Debbie Harry performs 'Heart of Glass' on the TV show Midnight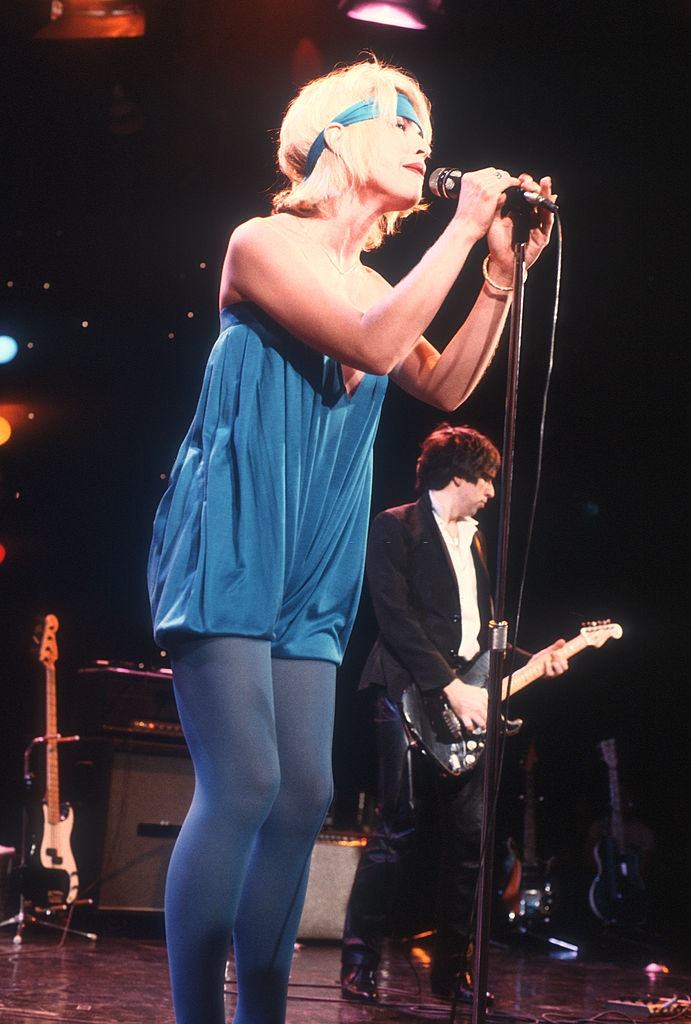 #53

Debbie Harry with Carly Simon at the Hurrah club during the taping an episode of the public access show 'TV Party,1979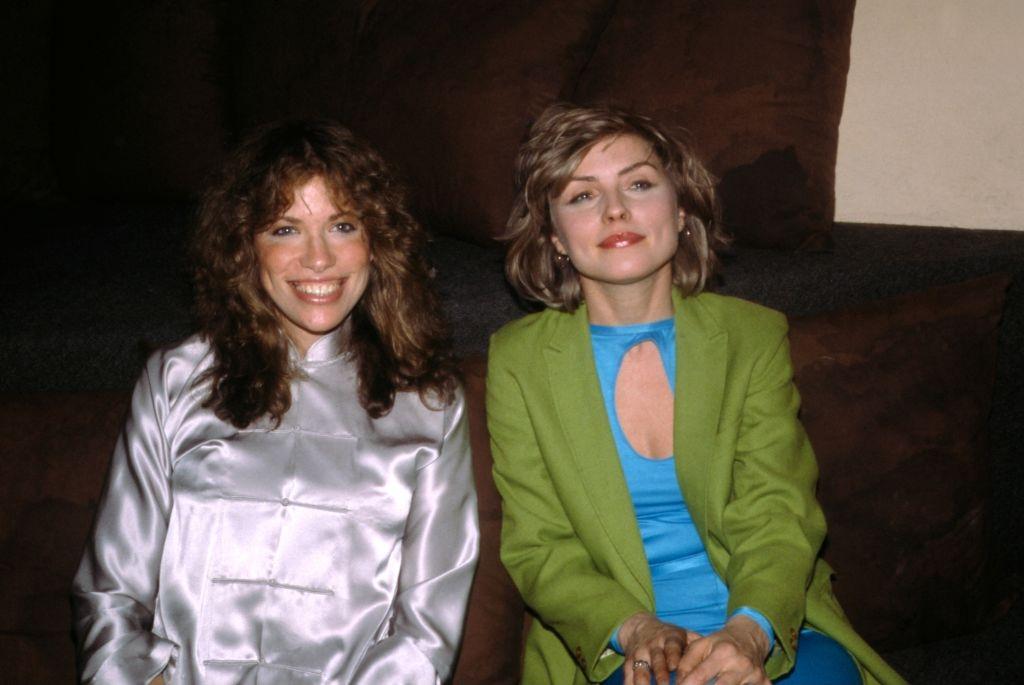 #54

Debbie Harry as she poses woth one hand on her head, 1979.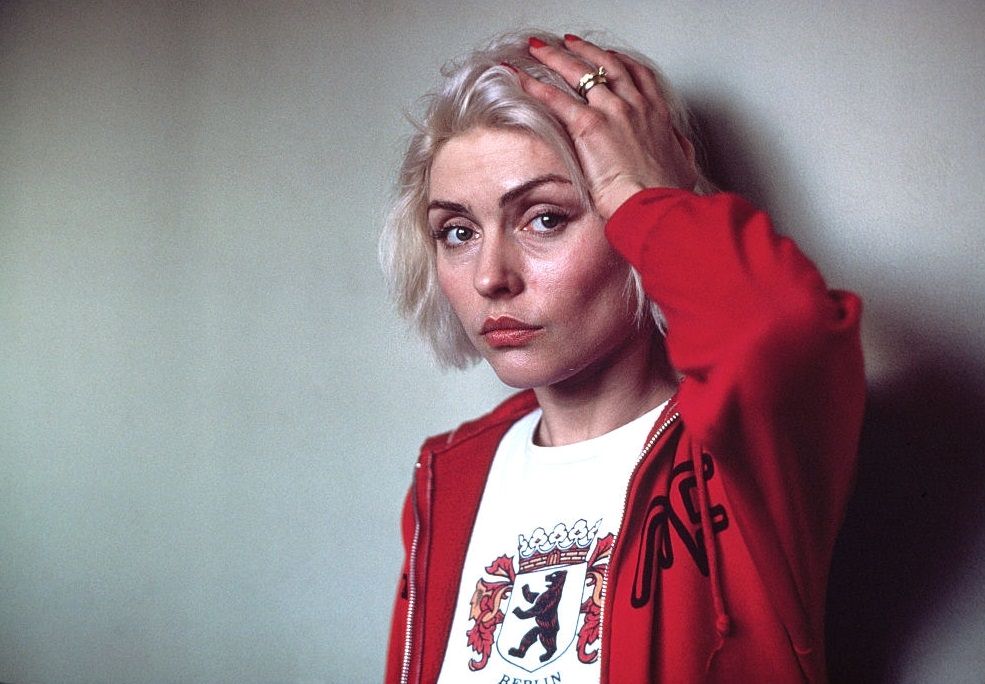 #55

Debbie Harry looking pretty in pink for her 'Island of Lost Souls' video shoot in the Scilly Isles, 1982.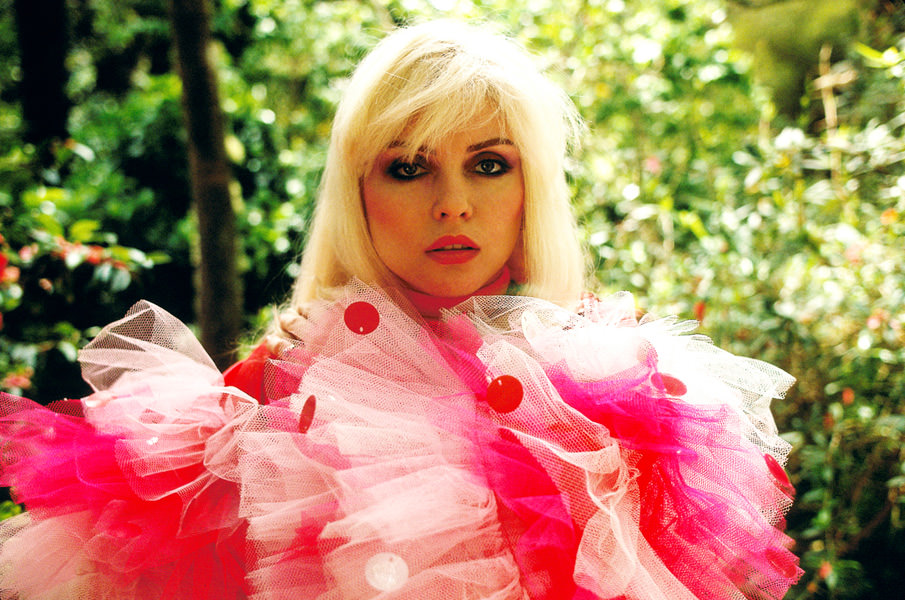 #56

Debbie Harry shows off her knees in a New York Studio, 1981.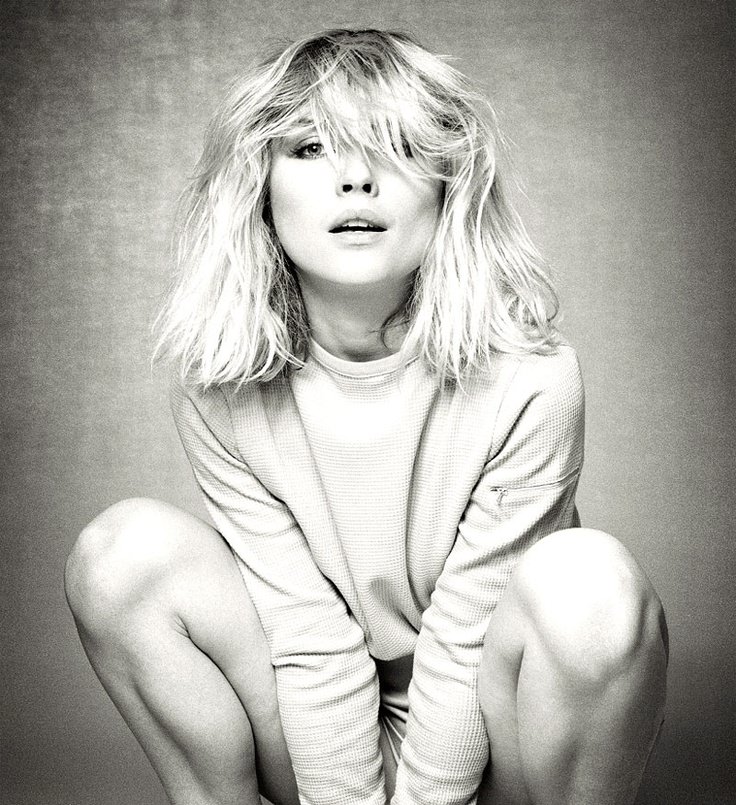 #57

Debbie Harry's first session at Old Street Studio in London, 1977.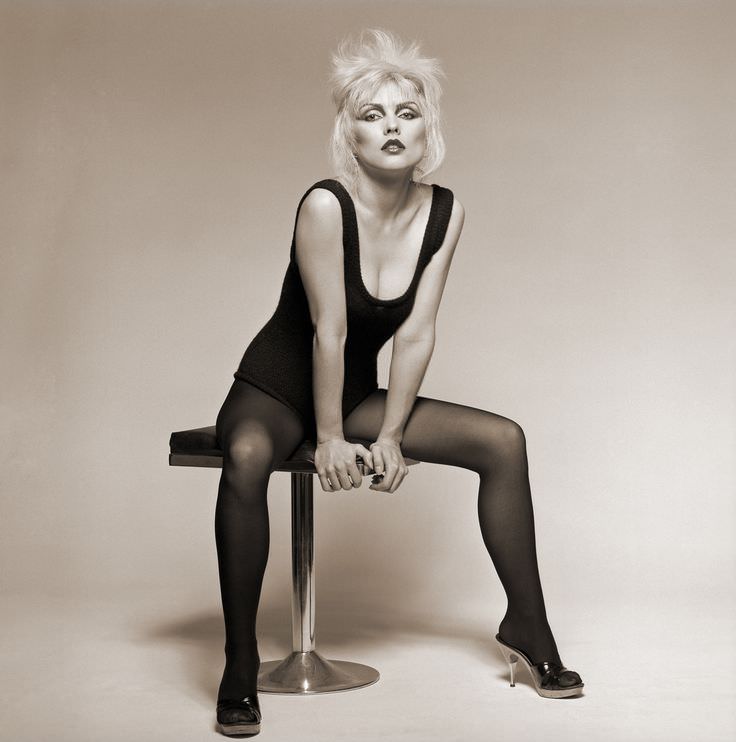 #58

Debbie Harry pictured while travelling to the Scilly Isles to film the video for 'Island of Lost Souls', 1982.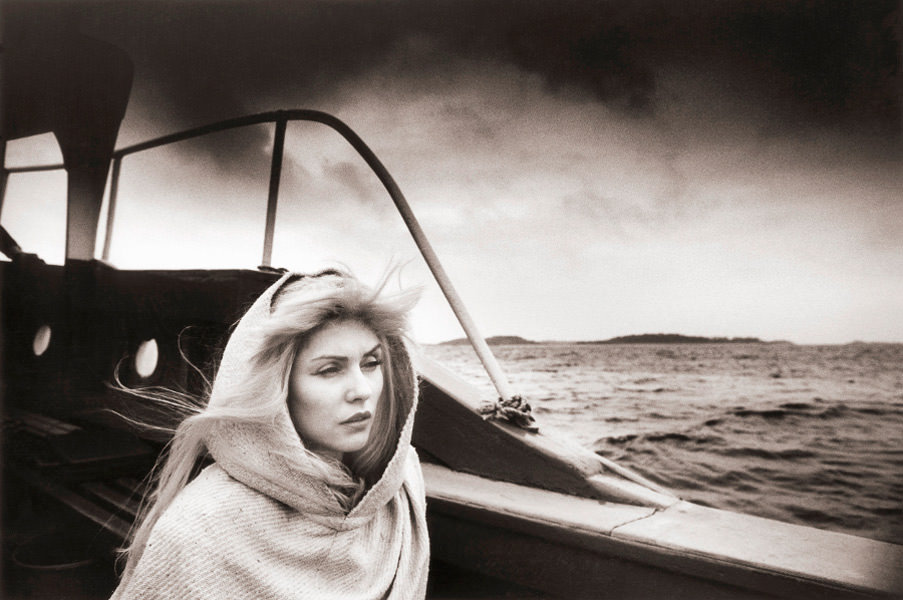 #59

Debbie Harry, New York Apartment, Back Yard, 1983.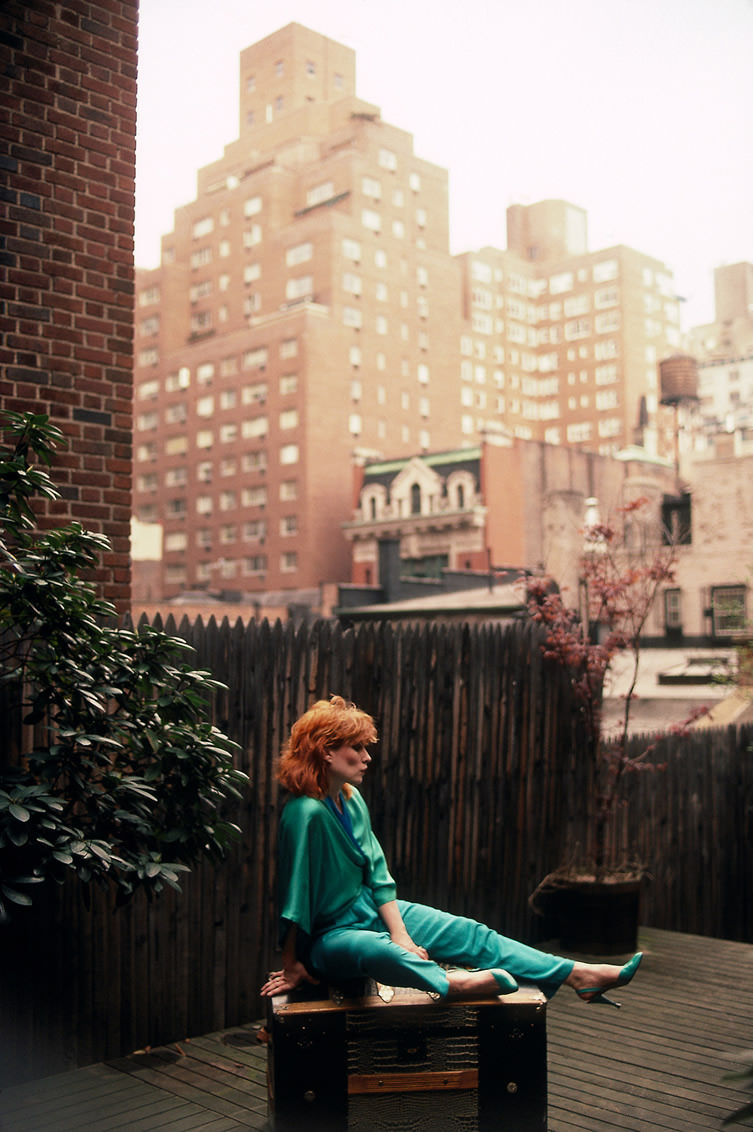 #60

Debbie Harry with a bottle of sparkling water in her hand, and a pair of vegetable sticks stuck in her nostrils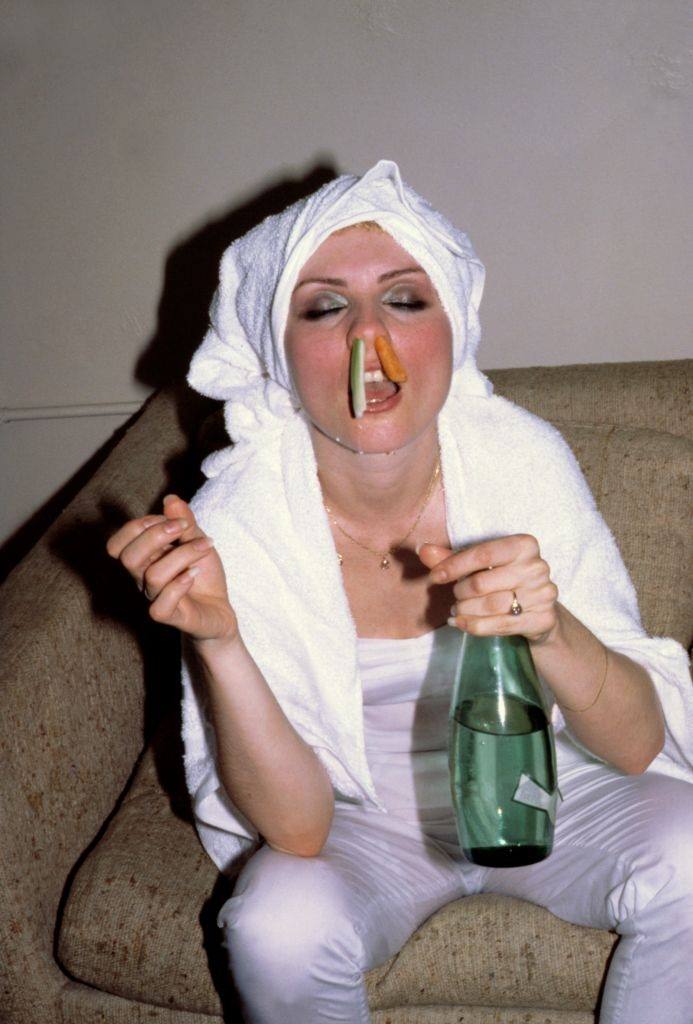 #61

Debbie Harry at Metropolitan Museum of Art in New York City, 1979.