Tallahassee is the capital city of Florida; it was founded in 1821 and it became Florida's capital city in 1824. During the American Civil war, Union forces captured every Confederate state capital city east of the Mississippi River except Tallahassee. It is a trade and distribution point for the surrounding lumbering, agriculture, and livestock region. Tallahassee has a humid subtropical climate with long summers and short, mild winters, as well as drier springs and autumns.
Here below are some stunning vintage photos of Tallahassee from the 1950s that capture streets, landmarks, and everyday life.
#1

Couple at the Garden of Eden near Bristol, Florida – March 7, 1953
#2

Children next to ice covered fence – Tallahassee, Florida. – March 27, 1955
#3

Kay Cromartie modeling bathing suits, May 14, 1955-
#4

Kerce brothers with arrowheads and spear points, 1950
#5

Leon County Sheriff Department's exhibit on moonshine, 1955
#6

Student at Florida State University practicing tightrope walking during a circus performance course on campus.
#7

Students sitting on bench watching empty bus go by, 1951.
#8

Negroes protesting segregation on the bus lines are boycotting the buses until their demands are met. Tallahassee, 1956.
#9

Joe Kerce reading sign marking the "birthplace of Adam" in the Garden of Eden
#10

Inmates in the cafeteria at mealtime – September 8, 1954
#11

Conductor speaking with children in front of a stopped train – April 25, 1955
#12

Dennis Christie and salesman at a Tallahassee business – October 17, 1955
#13

Cooking class – learning to can, 1954
#14

Duke and Duchess of Windsor visiting in Tallahassee, 1953
#15

lorida State University Flying High Circus performers dressed as clownsRed, 1950
#16

Pontiac prize car for Florida Driver Education Rodeo
#17

Clark children with deer and turkey from a successful hunt – Jan 9 1955
#18

Lamar Bledsoe and others being served at a dinner party, August 1953
#19

4 H club booth at the North Florida Fair, 1955
#20

Florida Supreme Court Justices – Jan 13, 1954
#21

The world famous Duke and Duchess of Windsor relax here on the porch of a hotel in Waycross, Georgia, during a breakfast stop on their way to Tallahassee, Florida. T
#22

Ku Klux Klan officers in costume talking with the photographer's wife Sarah Catherine Kerce, 1956
#23

Crowd and Ku Klux Klan member at one of the Klan rallies – September 1 1956
#24

Ku Klux Klan members with flags, September 1, 1956
#25

Ku Klux Klan in their cars and talking with men standing in the road, September 1, 1956
#26

Highway patrol cars in the Tampa Gasparilla parade, 1954
#27

Davis boys with fish – April 4 1955
#28

Senators' wives, 1954
#29

Cross burning by the Ku Klux Klan, in protest of a suspected communist – September 1 1956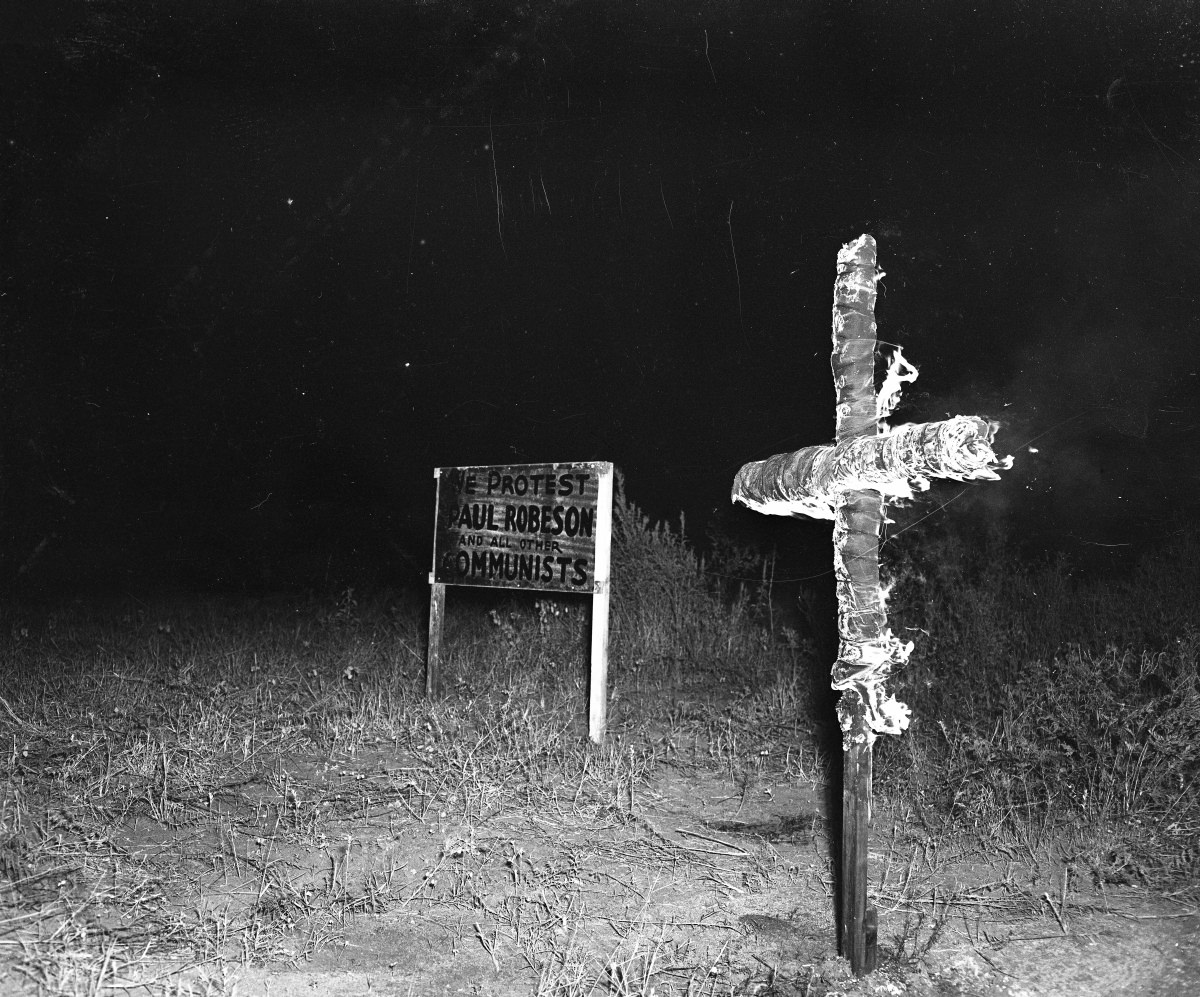 #30

Dead lake with cypress knees, 1955