The Hollywood of the 1960s was a place where glamour, fame, and iconic stars came together in a whirlwind of parties, premieres, and friendships. Among the many stars who rose to prominence during this time were Steve McQueen and Sharon Tate, two actors whose lives would become entwined in both love and tragedy. Though their romantic connection was brief, it serves as a poignant reminder of a golden era in Hollywood and the fragility of life.
Steve McQueen: The "King of Cool"
Born on March 24, 1930, in Beech Grove, Indiana, Terrence Stephen McQueen, better known as Steve McQueen, was an American actor who rose to fame during the 1960s. Known for his rugged good looks, effortless charisma, and a penchant for thrilling action roles, McQueen became one of the most popular and highest-paid actors of his time. With films such as "The Magnificent Seven," "Bullitt," and "The Great Escape" under his belt, McQueen cemented his status as the "King of Cool" and a Hollywood icon.
Sharon Tate: A Star on the Rise
Born on January 24, 1943, in Dallas, Texas, Sharon Marie Tate was an American actress and model whose star was on the rise during the 1960s. With her ethereal beauty and undeniable talent, Tate quickly gained attention from both critics and audiences alike. Her roles in films such as "Valley of the Dolls" and "The Fearless Vampire Killers" showcased her acting range and potential for a long and successful career in Hollywood.
A Fleeting Romance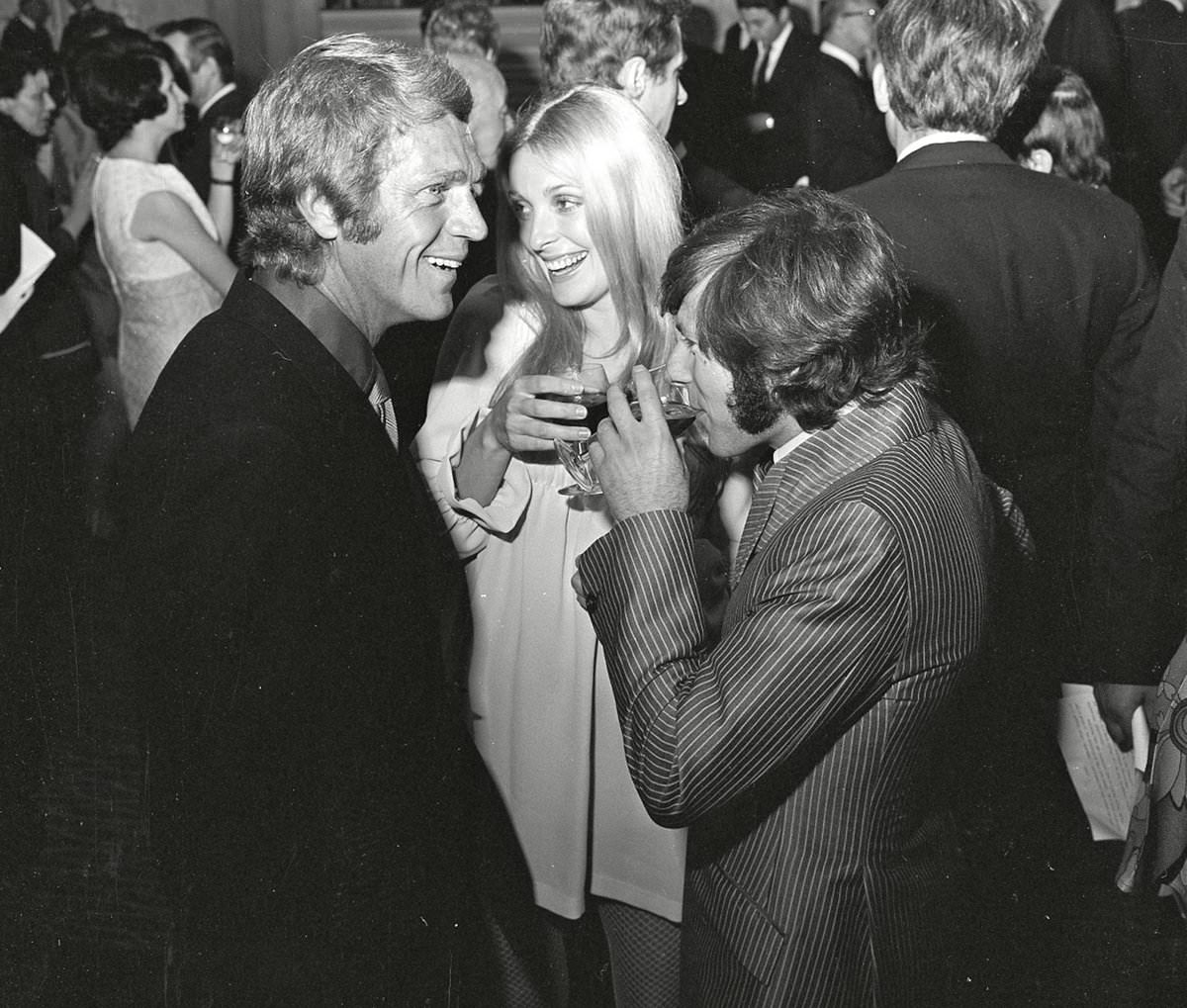 Steve McQueen and Sharon Tate first crossed paths in the mid-1960s, during the height of their respective careers. Both actors were known for their magnetic screen presence, and their shared passion for their craft made them a natural fit. According to some reports, McQueen and Tate shared a brief romantic connection, which was characterized by an intense mutual attraction and a deep appreciation for each other's talents.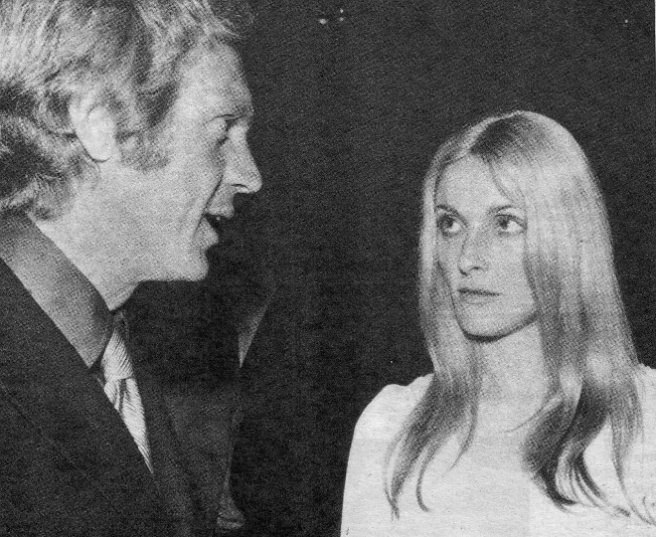 At the time, McQueen was married to his first wife, Neile Adams, with whom he shared two children. The couple's relationship was reportedly strained by McQueen's infidelities and his demanding career. While McQueen's connection with Tate was never fully confirmed, their chemistry was undeniable, and many believed the two stars shared a special bond.
Meanwhile, Sharon Tate's personal life was also under the spotlight. In 1968, she married director Roman Polanski, and the couple quickly became one of Hollywood's most glamorous and high-profile pairs. Despite their seemingly idyllic relationship, Tate and Polanski's marriage was not without its challenges, as they struggled with Polanski's frequent absences and a difficult long-distance relationship.
A Tragic End
The love story between Steve McQueen and Sharon Tate, though fleeting, was tragically cut short on August 9, 1969, when Tate, along with four others, was brutally murdered by members of the Manson Family cult. At the time of her death, Tate was eight and a half months pregnant with her and Polanski's first child. The shocking and senseless crime sent shockwaves throughout Hollywood and the world, forever linking McQueen and Tate in tragedy.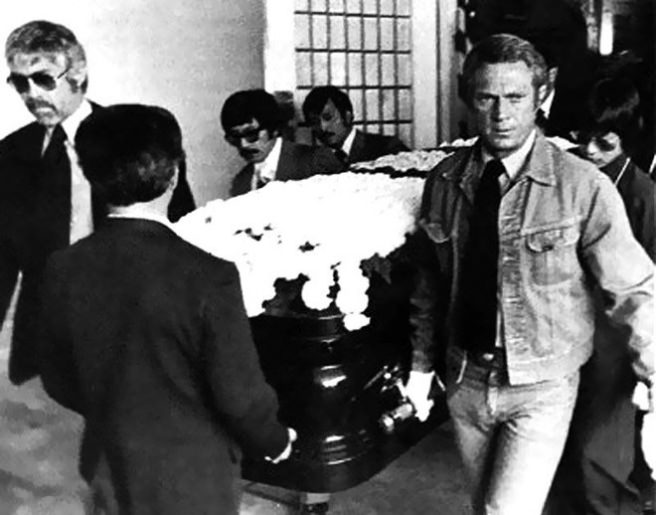 In the wake of Tate's murder, McQueen was reportedly devastated by the loss of his friend and rumored lover. It was later revealed that McQueen was supposed to attend a dinner party at Tate's home on the night of the murders but had changed his plans at the last minute. The realization that he had narrowly escaped the same fate as Tate haunted McQueen for the rest of his life and served as a stark reminder of the fragility of life and the darkness lurking beneath the glamorous façade of Hollywood.
The Legacy of Steve McQueen and Sharon Tate
Steve McQueen passed away on November 7, 1980, at the age of 50 from pleural mesothelioma, a rare form of lung cancer. His death marked the end of an era in Hollywood, and he is still remembered as one of the greatest actors of his time.
Sharon Tate, on the other hand, remains a symbol of innocence and beauty tragically lost. Her murder not only marked the end of the carefree spirit of the 1960s but also served as a cautionary tale of the dark side of fame. In the years following her death, Tate's life and career have been commemorated through films, books, and documentaries, ensuring that her legacy will never be forgotten.