Japan is the land of innovators and tech-experts. It has a well-known reputation for electronics, automobiles, smart gadgets, and robotics all over the world. Tokyo's renowned technology district feels like a science fiction world at night. Japanese technological capabilities have created complex challenges for its rival nations.
Japanese scientists and experts always try to come up with some smart technologies, gadgets, and devices to make their life easier. In the pursuit of easiness and comfortableness, they have also created some weird inventions in the past. These things are useless and extremely wacky. Take a look at some examples below.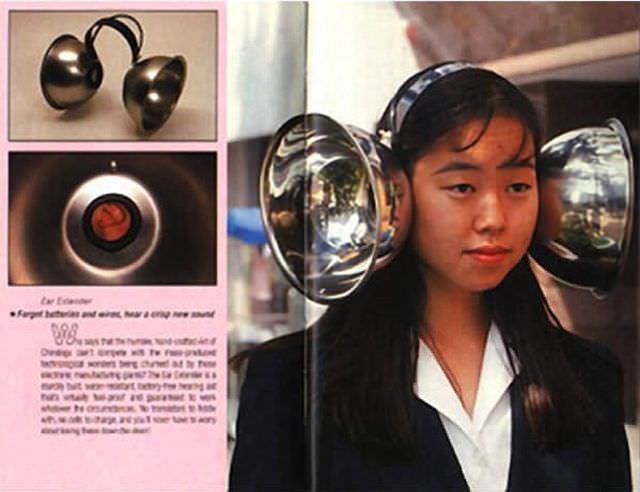 Somethings should only be used for one thing. Bowls, for example. They should be used only to hold things in... not to enhance hearing in weird ways!
This Japanese invention is called the Ear Enhancer. It was made with what looks like bowls to enhance your range and accuracy of hearing. To many, it has actually worked and doesn't seem like much at all.