June Wilkinson is a former model and actress. She started her career as a stage performer at the age of 12 and became the youngest dancer at the age of fifteen at the Windmill Theater in London. In 1958, June appeared in Playboy magazine. After that, she became the most popular cheesecake model.
June made her screen debut the TV Series '77 Sunset Strip' in 1958. In 1960, she appeared as Joan in the movie 'Career Girl'. Although she appeared in several other films, but they were low-grade films. Throughout the 1960s and 1970s, June appeared in sex comedy teasers including 'Three in a Bedroom', 'The Ninety-Day Mistress and many more. June is one of the most-photographed models of her ear; she was featured in over fifty magazines and newspapers from 1958 to 1970. June married actor Dan Pastorini in 1972, and the couple had a daughter, before divorcing ten years later.
After the divorce, June opened her fitness centres in Canada and hosted the Encore cable show "The Directors" in which she interviews filmmakers. Currently, she lives in Sherman Oaks, California.
Have a look at these glamorous photos of young June Wilkinson from her career.
#1

June Wilkinson posing on a boat, at a launch in Maidenhead, England, circa 1955
#2

June Wilkinson in a seductive pose.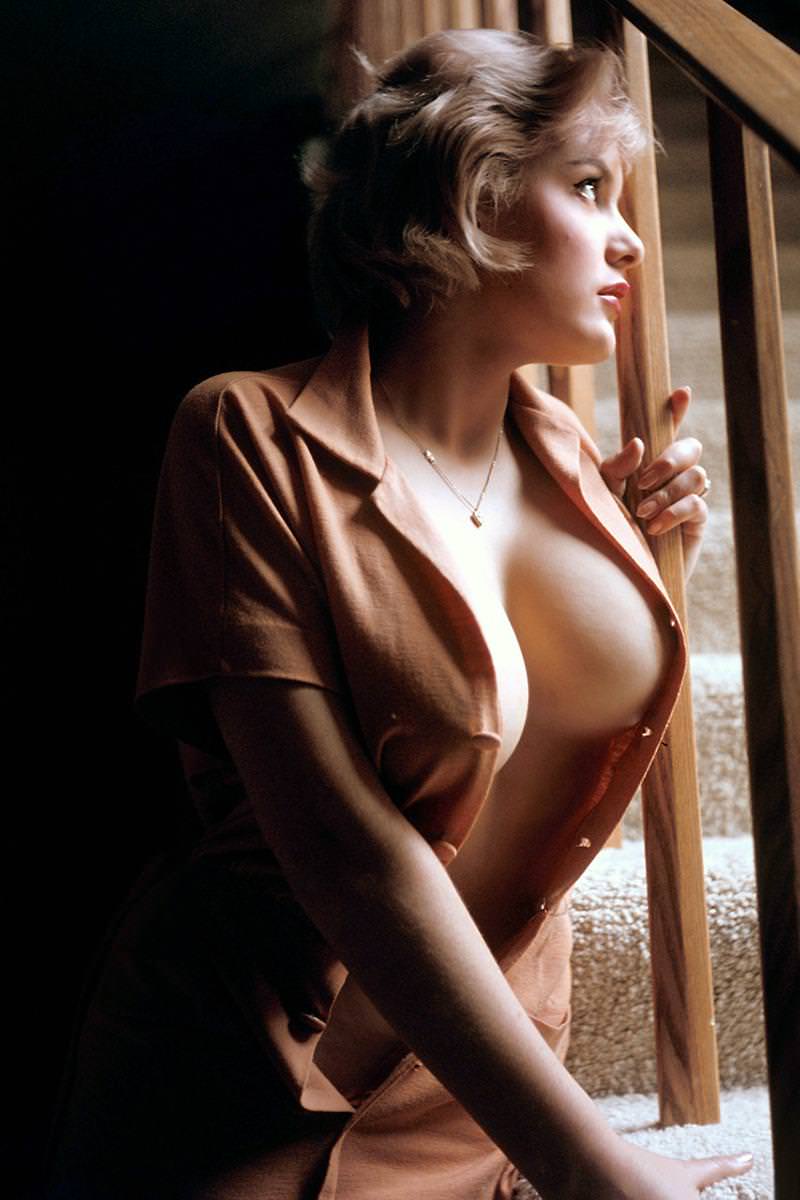 #3

June Wilkinson posing for a photoshoot, 1960s
#4

June Wilkinson with Bonnie Logan
#5

June Wilkinson in blue bikini, 1960s
#6

June Wilkinson during a photo shoot in a pool, circa 1960
#7

June Wilkinson for Muffler publicity photos, 1959
#8

June Wilkinson photogrpahed by Russ Meye, 1959
#9

June Wilkinson in a bikini
#10

June Wilkinson in New York City, 1960s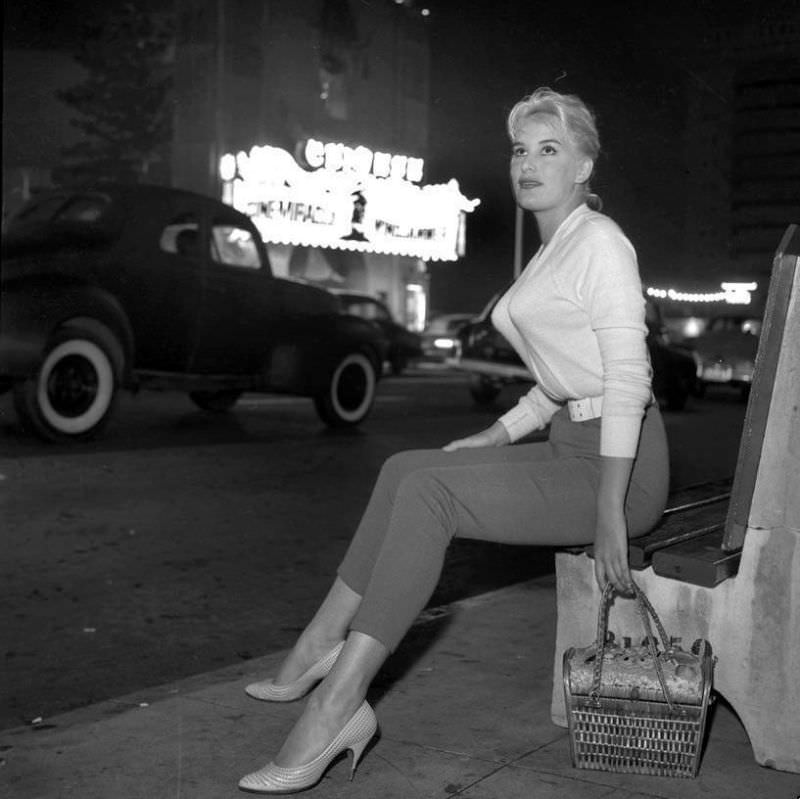 #11

June Wilkinson in a short -sleeveless striped top with a scoop neckline, 1960
#12

June Wilkinson posing for a promotional shoot for Muffler, 1959
#13

June Wilkinson in white shirt and bullet bra, 1958
#14

June Wilkinson on the beach, 1960s
#15

June Wilkinson photographed at her home, 1960s
#16

June Wilkinson doing some stretches, 1960s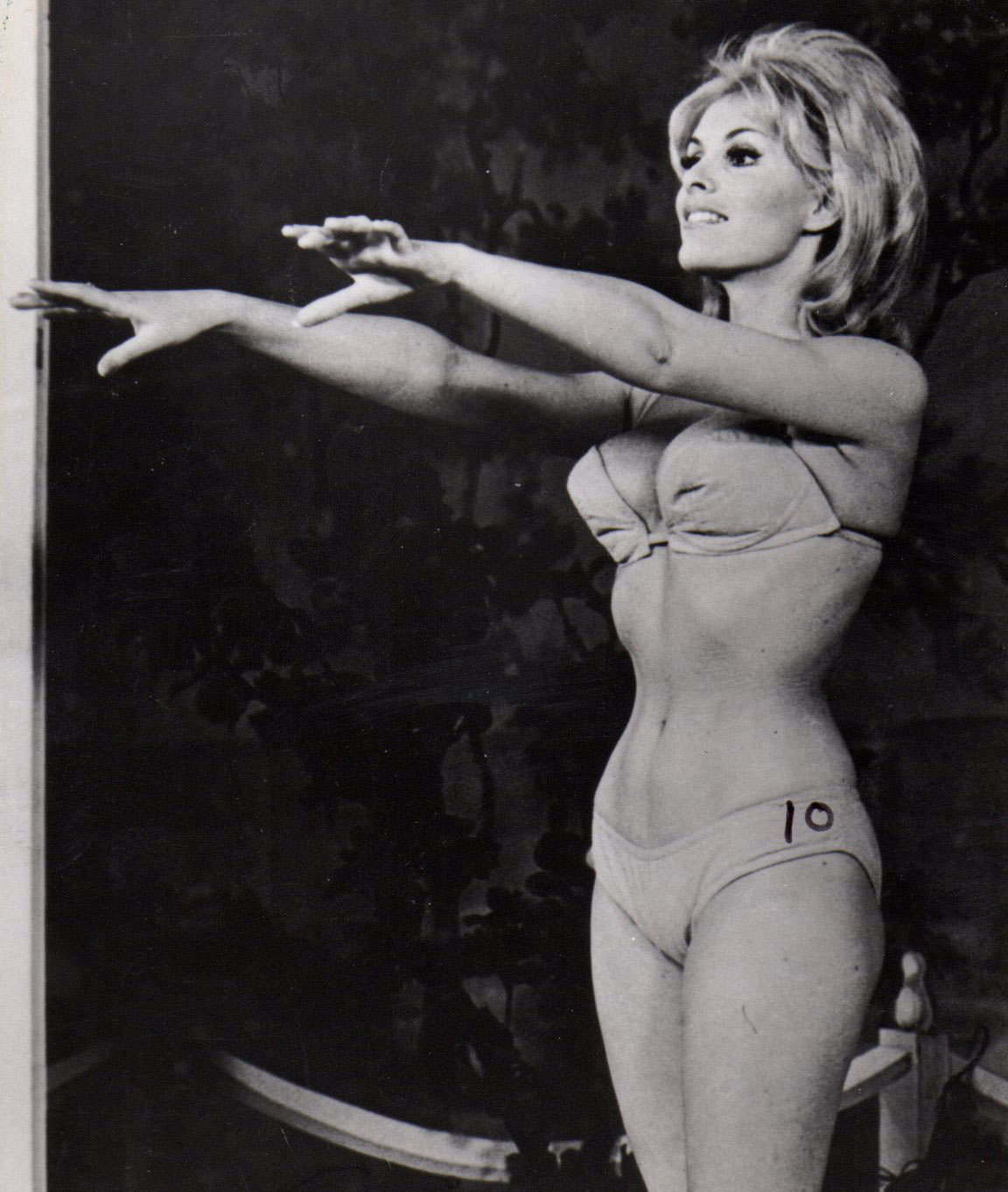 #18

June Wilkinson posing near the bathtub, 1960s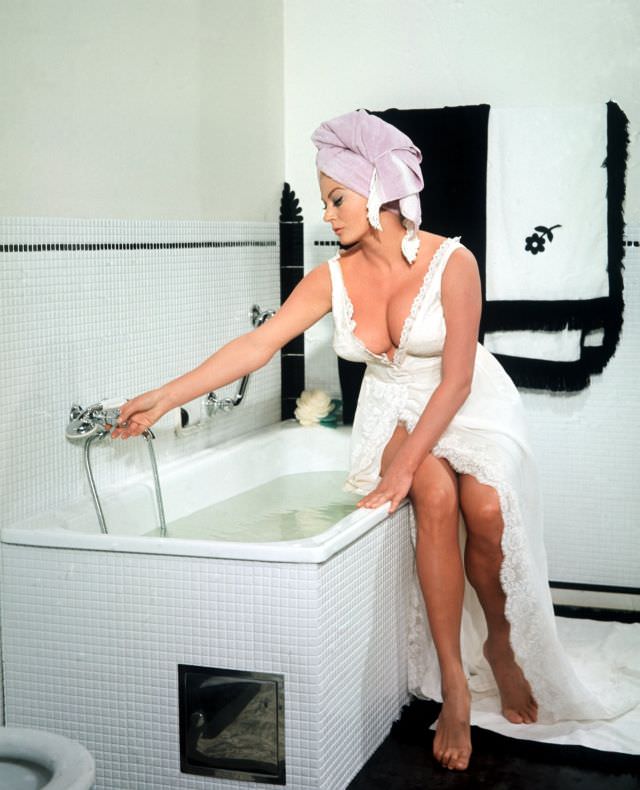 #19

June Wilkinson wearing a feather showgirl costume, circa 1950
#20

June Wilkinson cover herself with a towel near a bathtub, circa 1960.
#21

June Wilkinson in a movie scene, 1963
#22

June Wilkinson doing the dishes in the kitchen, 1957
#23

June Wilkinson, 1960s
#24

June Wilkinson showing a stylish towel
#25

June Wilkinson wearing form fitting outfit, 1960
#27

Beautiful June Wilkinson
#28

June Wilkinson playing Hula Hoop on the beach, 1960s
#29

June Wilkinson posing for the photoshoot, 1960
#30

June Wilkinson at Harbour Yacht Marina, Nassau, Bahamas, 1962
#31

June Wilkinson in a yellow dress, 1960s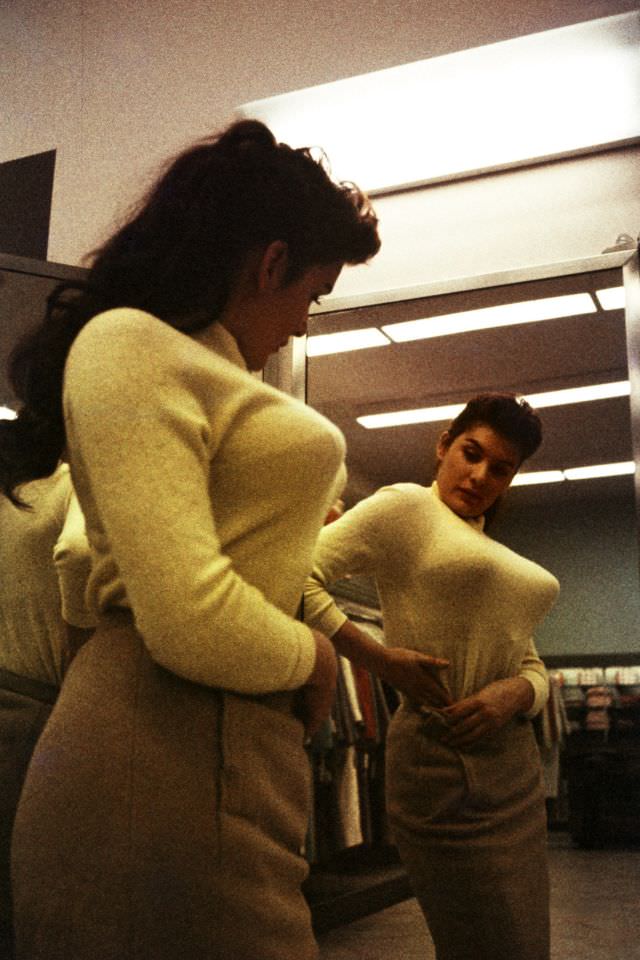 #32

June Wilkinson withInga Neilson in Batman, 1968