Caroline Munro is an English actress and pin-up model. She began her career as a fashion model, her mother and a photographer friend submitted her photos in a 'Face of the Year' competition for the British newspaper 'The Evening News' and she won the competition. Munro landed her first job at Vogue Magazine when she was seventeen. She moved to London to pursue top modeling jobs. She became a major cover girl for fashion and television commercials.
Acting Career
Caroline Munro made her film debut in 1967 with an uncredited role in 'Casino Royale'. She portrayed the role of Richard Widmark's daughter in the comedy film 'A Talent for Loving (1969)'. After many unsuccessful attempts, she moved to Hammer Films. Munro performed very well and she showed her talent in several movies and became a full-fledged actress. She was the only actress to have been signed to a contract with Hammer Films.
In 1977, Munro played the role of Naomi in James Bond series film 'The Spy Who Loved Me'. Her casting was inspired by an advertisement campaign she had made. Throughout the 1970s and 1980s, she worked in many British and European horror and science fiction films. She also hosted the Yorkshire Television game show 3-2-1. In 2018, she appeared in n the horror film 'House of the Gorgon'. She also tried her luck in music and recorded a number of singles with her husband Judd Hamilton in the 1970s. In 1984, she collaborated with Gary Numan for the single "Pump Me Up".
Personal life
Caroline Munro married singer Judd Hamilton in 1970 and the marriage lasted for twelve years. In 1990, she married film director George Dugdale and the couple has two daughters, Georgina Dugdale, Iona Dugdale.
Here below are some stunning photos of Beautiful and young Caroline Munro from her life and career.
#1

Caroline Munro during the filming of 'The Spy who Loved me', 1977.
#2

Caroline Munro with Anne Hanson in London, 1972.
#4

Caroline Munro in a swimsuit with a hipster skirt on 5th October 1970.
#5

Caroline Munro and American actor John Phillip Law on the set of The Golden Voyage of Sinbad, 1973.
#6

Caroline Munro sitting on a throne of fake gold ingots in a promotional still for 'Casino Royale', 1967.
#7

Caroline Munro, circa 1970s
#8

Caroline Munro attending a film premier in London, 2nd April 1976.
#9

Caroline Munor with Doug McClure in movie 'At the Earth's Core', 1976
#10

Caroline Munro in the movie 'Starcrash', 1978
#11

Caroline Munro, 1st May 1969.
#12

Caroline Munro in a floral mini-dress, 1970.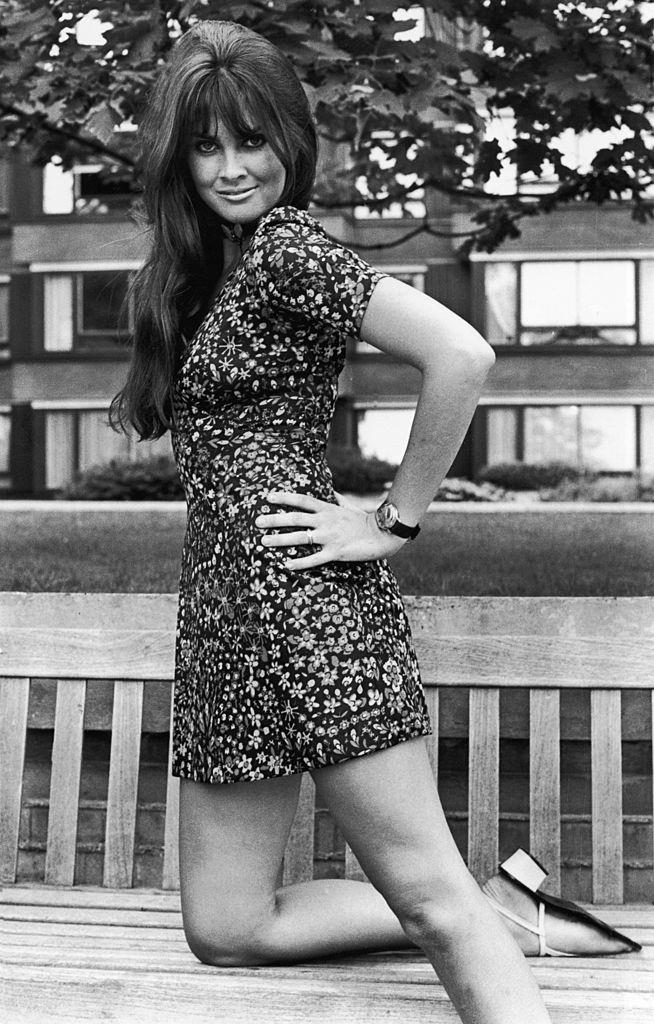 #13

Caroline Munro holds a camera in a scene from the film 'Maniac' 1980.
#14

Caroline Munro at the Cannes Film Festival, 1980s.
#15

Caroline Munro with other Bond girls, Joanna Pettitt, Barbara Bouchet, Jeanne Roland, Tracey Crisp and Elaine Taylor, 1967.
#16

Caroline Munor in the scene from the movie 'At the Earth's Core', 1976
#17

Caroline Munor in movie 'At the Earth's Core', 1976
#18

Caroline Munor in the movie Casino Royale, 1976.
#20

Caroline Munro in costume, 1977.
#21

Caroline Munro with David Hasselhoff, 1977.
#22

Caroline Munro with Richard Widmark in the movie 'A Talent for Loving', 1969.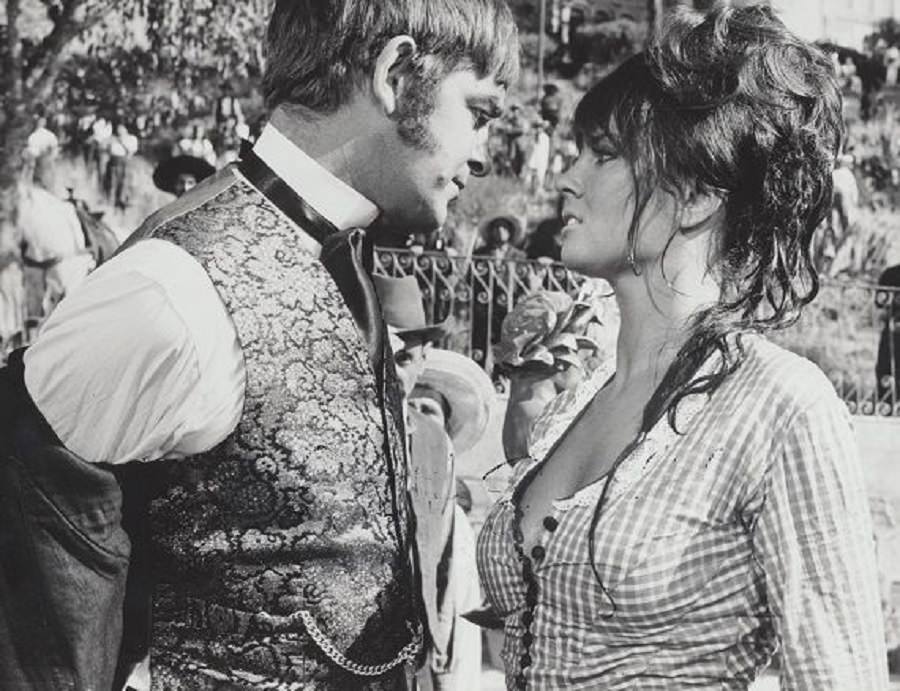 #23

Caroline Munro appear in the movie 'Starcrash', 1977.
#24

Caroline Munro with her husband Judd Hamilton in France, 1980.
#25

Caroline Munro in the movie Dracula, 1972.
#26

Caroline Munor in the movie 'Captain Kronos – Vampire Hunter', 1974.
#27

Caroline Munro with fashion models Nikki Ross and Lula wearing smock style tunics, 13th February 1972.